How To Install Hair Extensions On Natural Hair
Sep.27,2018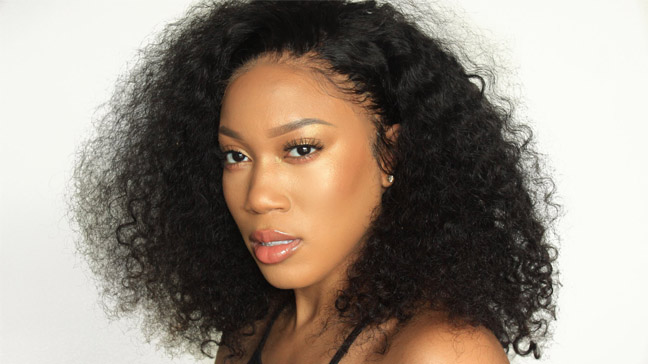 With so many women wanting longer, thicker hair, but not being able to naturally attain the desired results, it is no wonder that hair extensions have become such a popular choice. Hair extensions give people the easiest way to have beautiful hairs of dreams.
Whether you're lusting after waist-length, beachy summer waves or just want a half decent ponytail for once in your life, human hair extensions can be the instant solution to all your long hair issues.
Since there are so many different hair extension options available on the market, choosing a hair extension installing method that suits you can be overwhelming. There are several factors to consider before choosing a method that works best for you, it includes installing type, lifestyle, and maintenance.
According to the installing method of hair extension, Today, I will share with you the two regular methods: clip-in and tape-in hair extensions. Enjoy reading!
How To Install Clip-in Hair Extensions?
Clip In Hair Extensions is perfect for those women looking for a quick do-it-yourself hair extensions method with no permanent bonding.
Clip In Hair Extensions can be applied in less than 5 minutes in the comfort of your own home, without any help from a hair stylist.
Step 1: Before applying your clip in extensions, practice opening and closing the clips by applying pressure to each side of the clip with your thumbs.
Step 2: Using your index fingers or a tail-comb, make a clean horizontal part across your scalp about 1 inch from the nape of your neck. Secure your hair that is above the part using a claw clip or hair tie. Make sure all clips on the hair weft are in the open position.
Step 3: Always attach the middle clip first. Slide the comb on the clip onto your natural hair and snap shut. Check if the attachment is securely in place. Repeat with the clips on the left and right side of the weft. Make sure the weft lies flat along your scalp and feels secure.
Step 4: Release the clipped hair above the part and use a comb to make another horizontal part to 1 inch above the previously applied extension. Once again, clip your natural hair that is above the part out of the way.
Step 5: Attach another weft in the same manner as the first. Remember to always attach the middle clip first.
Step 6: Continue making horizontal parts and attaching the extensions as you move up the back of the head. Attach the smaller side pieces by making a horizontal part above the ear and attaching the clip in wefts in the same manner.
Step 7: Use a mirror to make sure no visible weft is showing. Done! You can now use a hair straightener or curling iron to style your hair extensions.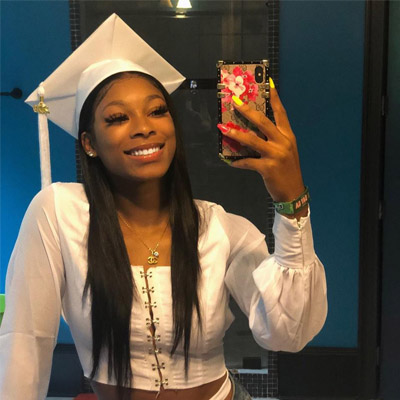 How To Install Tape-in Hair Extensions?
Tape-in extensions are pretty much like the clip-in extensions in that they are quick and easy to wear. The biggest difference is definitely the method.
Tape-in extensions use a "double-sided tape," which allows you to secure the extensions onto the roots and the original hair. For a fuller look, the extensions can be placed on top of one another.
Step 1: Starting from the bottom, section your hair and make sure that you have a nice clean horizontal line on the section.
Step 2: Hold the section of hair up, stick an extension to your comb and place it 1 cm from the hair root. Release the section of hair, place your finger over the tape, press firmly and roll the comb off of the tape.
Step 3: After you have firmly pressed the tape extension into your hair, lift the hairs that did not attach to the tape and clip them up with the rest of your hair.
After you clip the hairs that did not stick to the tape, you will then place the second tape extension on top of the first tape firmly. Make sure the tapes are even. If the sides of the tapes do not line up, they are more likely to come apart and decrease hold times.
Step 4: Once you have firmly placed the two tapes together, take a small (or regular size) flat iron and place it onto the tape for one second. This way the glue with be sure to stick to the hairs in between the two tapes in the sandwich.
Step 5: And there you go! Now, repeat steps 1 through 4, placing the tape extensions side by side with a distance of 1 cm between them. After your first row, go up 1 inch and start your second row and work upwards.
While you are installing extensions, be sure not to place the extensions out on the sides. This will make them visible. Your extensions should always be covered underneath your hair.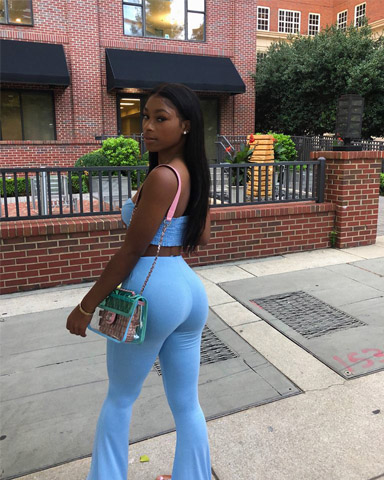 The Pros And Cons
Clip-ins Extensions:
Pros
Clip-ins is a quick way to add fullness or length to your own hair.

Clip-ins are much less expensive than sew-ins.

They are easy to install in the morning and remove at night.

Easier to wash, condition, and color without worry of damaging your own hair and scalp.
No heat or tools required for install.
Cons
There are limited textures available.

Clips-ins with afro-textured hair are more expensive than straight or looser textures.

They can cause breakage if not removed properly.

The clips can be hard to place inconspicuously without causing a lumpy texture along the roots.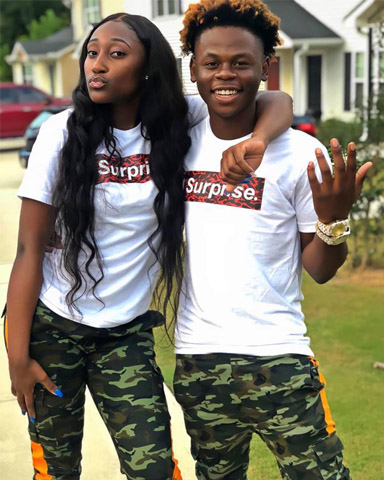 Tape in Hair Extensions:
Pros:
The safest method of hair extensions available as the weight of the panels is spread over a larger area causing no damage to the client's hair.

The fastest method of application. Volume applications take 10-30 minutes and full-length application 40-60 minutes.

Reusable and the hair can be worn for up to 6-8 weeks per application, fitting into your salon visit cycle.

Most natural looking hair extension method available.

Most comfortable method of hair extensions.

No heat or tools required for an application.

The easiest method for hairdressers to learn which increases the likelihood of customer satisfaction.
Cons:
In the first 24-48 hours after application, you can't wash your hair or excessively sweat as the weft needs some time to cure and adhere properly to your own hair.

The panels will slip when any kind of silicone or oil-based products are used directly on the adhesive.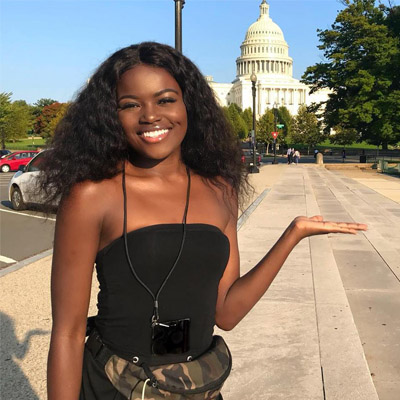 How Many Hair Extensions to Use for a Full Head?
How many packs of extensions you need generally depend upon the hair they're going into. There are 10 wefts that come in each pack. For someone that has the average length, thickness, layering, and texture, you will be using four to six packs of hair.
For shorter or thicker hair, you will be using six to eight packs. Finally, for extremely thin or fine hair, plan on using three to five packs of hair. Fewer packs of hair may be used, but this is usually in circumstances where weight and volume are the focus, rather than length.
Further, for someone who wears their hair up frequently, you need to place the wefts where they can be hidden easily for updo hairstyles. If you're a stylist, this is a question you should ask before starting the installation process so that, if you need to cut them down in size, you may do so.
Tips to Remember
Use a friend: Not mandatory, but it will definitely be quicker and easier if you have another set of eyes and hands. If you don't have any friends, you can use two mirrors to see the back of your head and do it yourself.
Be aware of placement: You don't want to put your extensions too close to the edge of your scalp (by your face and stuff), lest they are seen. Also, avoid putting them too high up towards your part!
Sticky to sticky: You're going to be sandwiching a layer of your hair between two extensions. Make sure the sticky bits from the top and bottom extension are touching each other, for maximum adherence.
The Maintainance: Whatever method of hair extension attachment you choose, always remember this: maintaining them comes with a great deal of commitment.
Healthy Natural Hair: You need to make sure your real hair is healthy enough to support your extensions.
Natural hair extensions: It's always best to pick one that's made from natural hair such as Remy hair. Natural hair extensions are similar to your own hair, as they can be styled, cut, and dyed.
Choosing The Suit You Best: Whether you prefer convenience, price, longevity or effect, choosing hair extensions should be a wise decision. You would not want to end up with an irritated scalp or extensive hair fall. If you are a first-timer, make sure you consult hair experts and frequent users on which would suit you best.
Shop For More Quality Virgin Hair Extensions
Shop For Brazilian Colored Real Human Hair Clip In Extensions
Shop For I Tip Malaysian Virgin Hair Extensions18"20"22"24" 100g
Shop For U Tip Straight Malaysian Virgin Hair Extensions
Shop For Peruvian Straight PU Taping Human Virgin Hair Extensions
Related Articles
Clip-in VS Tape-in Hair Extensions, Which One Is Right For You?
Comments are Closed for this post.