Clip-in VS Tape-in Hair Extensions, Which One Is Right For You?
Apr.10,2018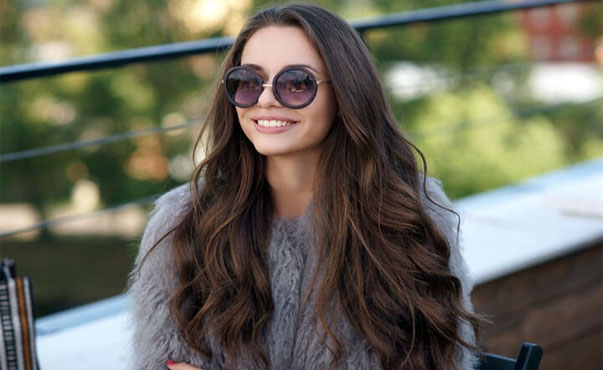 Human hair extensions are extremely popular right now and have been for the last several years. With so many celebrities wearing virgin remy hair extensions it has become more common than ever to add a few inches to your hair with extensions. The problem that many of us face is that we don't know much about them and which one is right for us. So, let's have a look at clip-in vs tape-in hair extensions and find out what option is the best one for you!
About Clip-in And Tape-in Extensions
Clip-in Hair Extensions
These extensions are applied using snap-on clips and you don't need professional help to stick them in.

With this option, you can pick and choose when to wear them.

Depending on your mood, you can also decide how thick you want to make your barnet.

This is also a long-lasting option, as you can keep hold of the tresses as long as you look after them.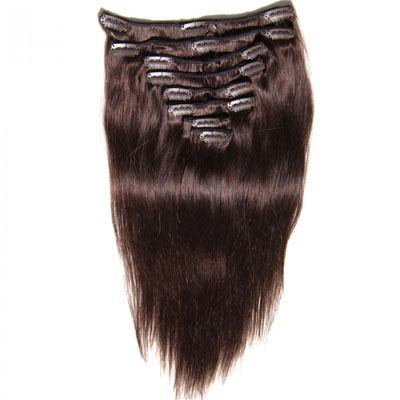 Tape-in Hair Extensions
Special hair tape is used for extensions that are bonded to the hair for up to ten weeks.

After they have been applied, it's important not to wash your mop for three days to prevent the adhesive losing its tackiness.

Although you don't have to go through the lengthy process of clipping these strands in every day, you cannot remove them for two weeks if you decide you don't like them.

Some hair experts are also concerned that the taping process can cause damage to your hair.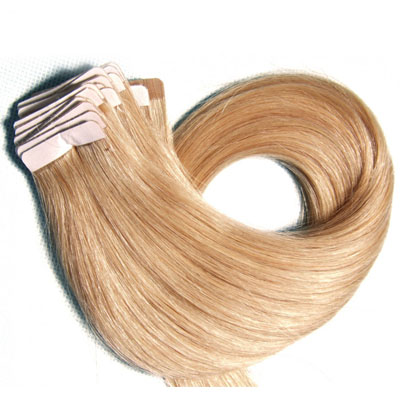 The Similarity Between Clip-ins And Tape-ins
2.They both can be styled as your desired look: straighten, curl or blow dry.

3.They have same color range.
The Difference Between Clip-ins And Tape-ins
About Clip-in Hair Extensions
As a temporary hair extension method, clip in hair extensions is a method where wefts of hair are applied using small pressure sensitive clips with silicon. If you don't want to wear your hair extension on a daily basis, clip in hair extensions is a better option for you.
The Pros
Greater versatility by having the option to put in and take out the hair on a daily basis.

You have the ability to change your hair color or style often.

It's easy to take in and out the hair extension by yourselves, no need to go to a licensed cosmetologist.
The Cons
Clip in hair extensions cannot be attached to your own hair for long periods of time and must be removed before bedtime.

Not suitable for thin, fine hair as clips and base could be too bulky or heavy for the hair wearer.

Clip in hair extension could last a long time if used with proper care and maintenance.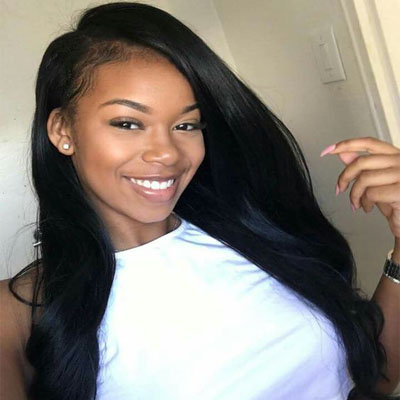 Maintenance
Wash hair extensions as infrequently as you can and apply a deep conditioner if the hair becomes dry or dull.

Better to use a wide tooth comb or Loop brush to comb extensions.
Installation
Part your hair with a rat tail comb to achieve the desired style.

Take your longer clip-ins and install from back to front.

Simply clip the hair in between two pieces of your natural hair.

Comb or brush to make sure wefts are not visible.
Clip-ins compared to tape-ins do not take as long to install. They also do not take as much care and steadiness of the hands either. They can be done by yourself or by someone else. Now installing some clip-ins can take anywhere from 10-30 minutes. It may take you longer if you aren't sure what style you want or if you are using a lot of small clip-ins.
Removal
Gently brush your hair to remove tangles; hold the hair near the root and brush starting from the bottom. Then, remove the clips starting with the piece nearest your crown, working your way down to the nape. Once removed, brush out the extensions, adding a little Argan oil to keep them looking healthy and shiny. Keep them stored in their box until your next use.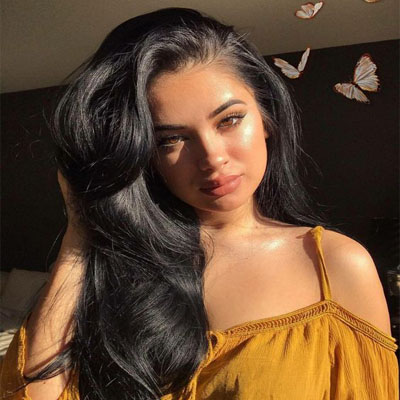 About Tape-in Hair Extensions
To hold the extensions in place, double-sided tape is applied between two sections of your natural hair. A quick, easy and pain-free process, the tape extension lies flat and comfortably in your hair, and won't damage your natural strands.
The pros
Semi-permanent and last anywhere from 6-12 weeks.

Easy to maintain and can be washed and styled as normal.

Quick application, and simple to remove.

No heat or tools required for an application.

Panels lay flat on the head, virtually undetectable.

Suitable for thin, fine hair.

The safest method of hair extensions available, as the weight of the panel is spread out over a larger section, causing no damage to our hair.
The Cons
Not all tape extensions have a clear adhesive strip, so there's a chance they'll be seen through your natural hair.

Less mobility than natural extensions.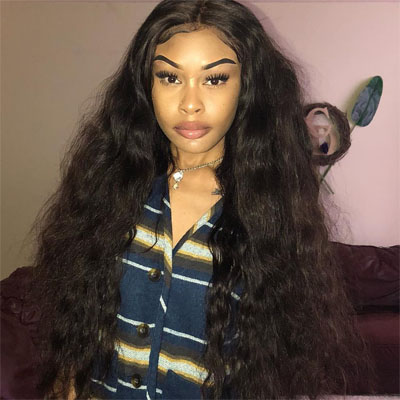 Maintenance
Do not use any silicone or oil-based products at the root of the hair.

Brush hair daily from root to tip.Style hair as normal.
Installation
Section hair where the extensions will go.

Remove the back side of the tape.

Carefully place the back side of the tape under a small section of your hair.

Make sure that it is as close to the scalp as possible.

Smooth down hair onto the taped extension.

Remove the top seal of the tape.

Take another small piece of taped extension and place on top of the previous piece.
Tape-ins should be done by a professional which will cost you money which varies amongst stylists. A tape-in installation can take up to 1 to 2 hours. Because there is a powerful adhesive applied. This application should not be rushed; for your sake.
Removal
An alcohol solution is sprayed onto the bonds to quickly dissolve the adhesive.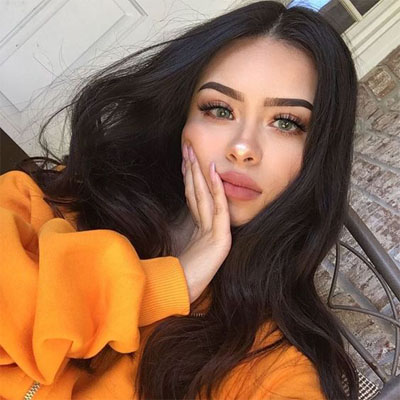 Which One Is Right For You?
Clip in hair extensions and tape hair extensions are extremely difficult to compare against each other as they both offer completely different benefits and limitations. We are just happy that there are two very suitable existing techniques available to cater to everyone's personal lifestyle and needs.
Shop For More Popular Virgin Hair Extensions
Shop For Brazilian Colored Real Human Hair Clip In Extensions
Shop For I Tip Malaysian Virgin Hair Extensions18"20"22"24" 100g
Shop For U Tip Straight Malaysian Virgin Hair Extensions
Shop For Peruvian Straight PU Taping Human Virgin Hair Extensions