Top 10 Reasons Why Women Wear Hair Extensions
Dec.08,2017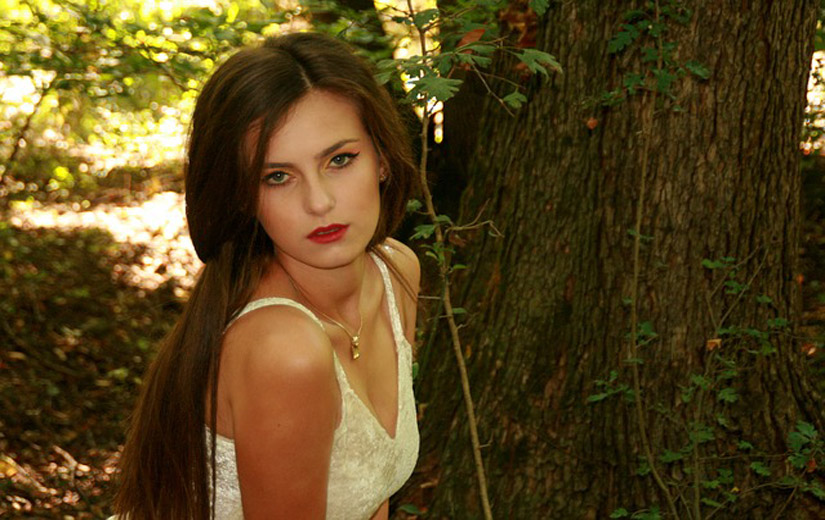 Hair extensions are a common practice among a wide variety of women. Not only are they more accessible and affordable – they have become nearly undetectable. The quality of hair extensions has increased while the cost has decreased creating mass appeal for those seeking a full head of shiny, healthy hair.
While mainly cosmetic, there are many reasons why women chose to apply hair extensions to their natural hair. From health concerns to a serious need for a new look, we bring you the top 10 reasons why women wear hair extensions.
1. Adds Length And Volume Of Hair
Hair growth is a natural process. Even if you are using store-bought or homemade methods to encourage its growth, you can't attain the desired hair length unless you are using hair extensions. If you are also experiencing this issue, hair extensions would be your just right solution. Adding length to your hair is a matter of few minutes with clip-in hair extensions.
2. Attained A Natural Look
The goal of using hair extensions is to keep hair looking extremely natural, so it is important to select only the finest quality hair extensions available and have them applied by a professional. Hair extensions are made of 100% human hair. Extensions can be found in short or long lengths, and in a variety of colors and textures, as well as straight or curly versions, helping any woman to create a very natural look.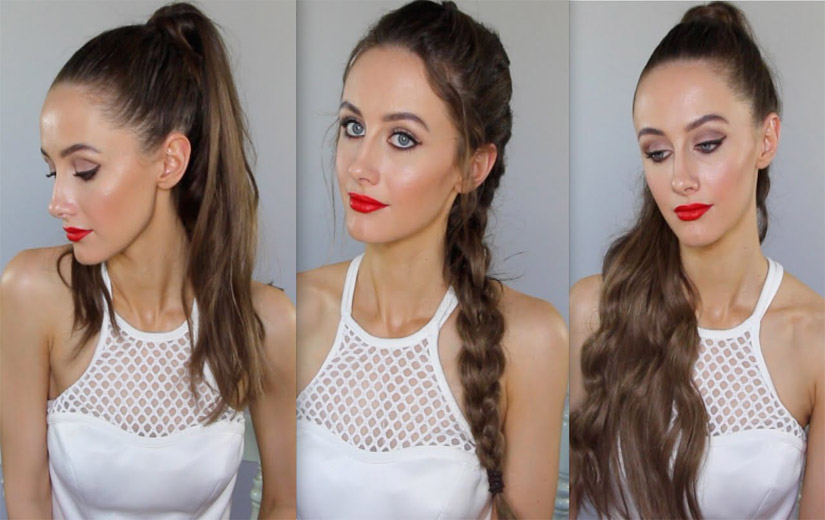 3. Hide a Bad Hairdo
We've all had bad experiences with the hairdresser. Sometimes it's our fault because we ask for a cut that doesn't suit us – other times, we just seem to hit the salon when the hairdresser is having a bad day. Unfortunately, it takes some time to grow out a bad haircut, but we can use hair extensions while we're waiting!
4. Easy To Apply
Sometimes you oversleep and need a little pizzaz to your hair. The great thing about extensions is that you can just clip them on and you can style them whatever your heart desires. Using hair extensions can save time for your hair to look bomb Diggity!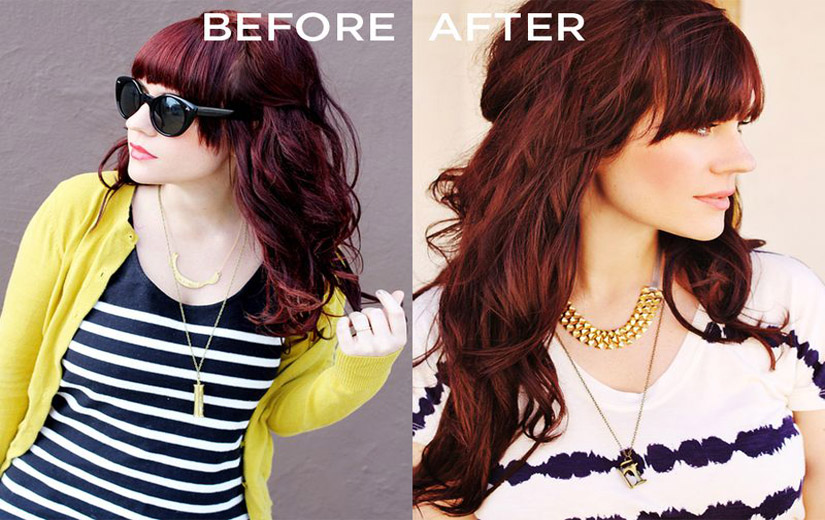 5. Get A New Color
Ever wanted to experiment different colors on your hair, but afraid of it's after effects? You may be worried will it suit you or not. However, hair extension is the best way to get the desired hair color without any worry of damage. If you think, color doesn't suit you; you can even get a new color. Hair extension has made the process hassle-free. You can get the highlights and low-lights in the specific area of your choice.
6. Make You Look Younger
Getting old is a natural phenomenon as the aging process goes on. This scenario becomes painful for any woman without hair. They start looking older and dull and more than their actual age. They can achieve that youthful look through the use of latest and modern hair extensions available before them. Several aged women have thin hair which is limp thus unattractive in all respects. With extensions, their hair will not just appear fuller, it will actually feel that way too.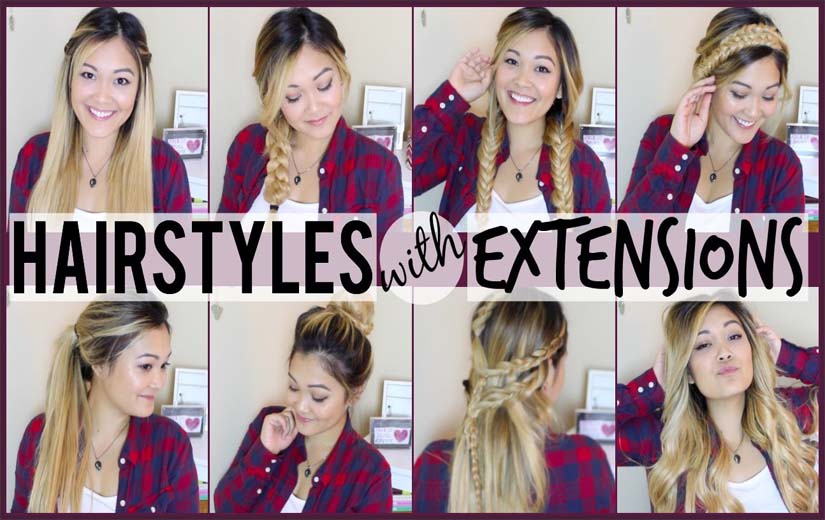 7. Change Up Your Style
Hair extensions instantly give you so much more to work with, making your hairstyle and whole look even more beautiful and interesting. With all those extra sultry strands, you can play around with adding curls or Farah Fawcett feathered waves or try out a thick fishtail braid or a crazy up-do. The options are truly endless. Get hair extensions for a special event to really add to your look. Whether you've got a special occasion or you're wearing them for everyday use, extensions will make your style popular!
8. Perfect For Your Short Fine Hair
Hair extensions are a genius fix for short, fine hair because they look completely natural. If you're waiting for your hair to grow out, extensions can help you skip the awkward in-between phase if you are wanting to go from dramatically short to ultralong. Or, if you just want a change from your blunt-cut bob, extensions can add variety to your hair look.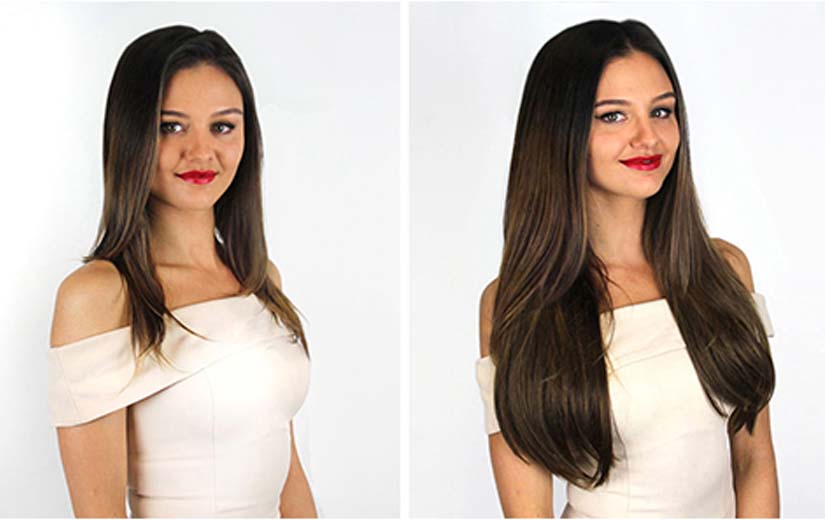 9. Be More Comfortable Than Wigs
Wigs can be a great thing, especially when loss of hair is an issue. But with hair extensions, the look can be more natural and more comfortable as they are attached to your own hair. You don't have to be concerned about them falling off at an inopportune time, and you don't have to worry about placement after taking them out.
10. No Damage
One of the best reasons to use human hair extensions is that unlike some of the alternatives, (such as bonding and tape-ins) is that they do not cause any damage to your natural hair. While some alternatives can interfere with your hair's natural growth, extensions are perfectly safe.
There are several reasons that cause women's hair loss. Fortunately, hair extensions are easily available on the market today to fill in that gap. These reasons drive women to buy the items and use them accordingly with regained confidence. Whatever reasons you may want to consider wearing hair extensions, they are the perfect way to add to your look and make you feel beautiful.