Hair Extensions Grading Guide: What Do They Mean?
Mar.27,2018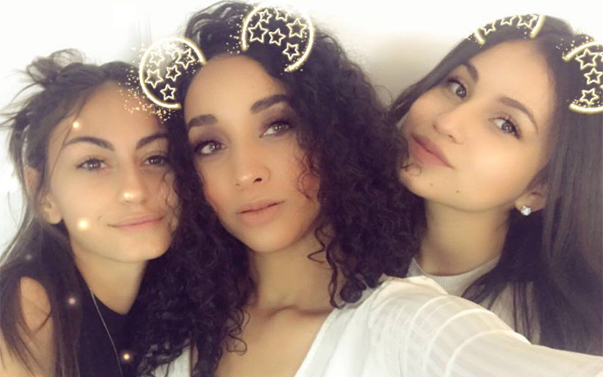 Since hair extensions have become more and more popular over the years and the market was getting bigger with all kinds of extensions, hair suppliers have come up with a hair grading system to determine the quality of the hair.
Not all hair is for the high-class market and of high quality, some hair is low in quality and lower in price and it is sold in the lower class market.
So because there is different quality hair, the hair grading system was invented so that you know what type of hair you're buying; is it high-quality hair, medium quality, or low quality? So for example, you've got 5A, 6A, 7A, 8A, 9A or even 10A hair and that number determines the quality of the hair.
However, there has been a lot of talk about different hair grades, but for many girls, it has been really confusing what it all actually means. We've been receiving several questions on the hair grading system so I decided to blog about it. First, the hair grade system is used to determine the quality of hair. Although it might all be human virgin hair, it is not all good quality.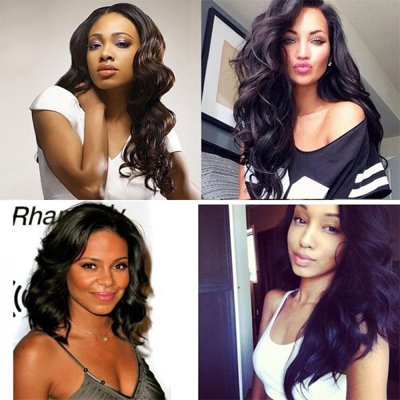 What is the Hair Grading System?
In theory, the higher the grade, the higher the quality of hair. The use of 'grades' to communicate the quality of hair originated in the Chinese market. However, let me do say, there is not a governing body nor are there a set of standards that regulate these ratings.
Most companies prescribe their own set of grades, and what you will tend to see is most companies that use this system will profess that their hair is the highest grade out in the market. A few years ago, 5A was not even out – we now see 8A, 9A, 10A…..we will see 20A before you know it.
Point is – the grading system does not mean much unless the retailer specifically outlines the difference between each level offered as the grades are assigned by them as a means of marketing.
How Does The Hair Grading System Work?
It's actually pretty simple once you understand how the system works. Rather than thinking of the hair extension grading system as determining the quality of the hair, it actually refers to the proportion of strands per bundle that actually measure the full length of the hair bundle deals.
For example, every strand in a bundle of 18″ hair extensions will not measure 18″, as each bundle will be made up of long and short hairs. The more strands that measure the full 18″, the thicker the bundle of hair, and the higher the quality.
This is also referred to us single or double drawn, whereby single drawn would be grade A, double drawn would be the highest listed grade, typically 5A or higher.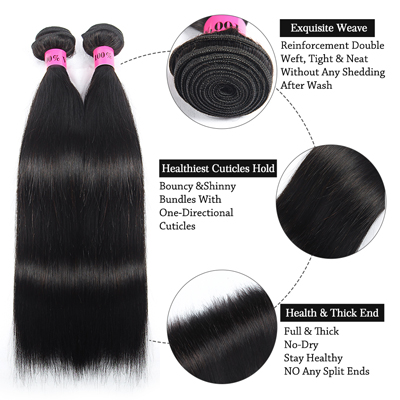 Virgin Human Hair Features
1. Unprocessed, full cuticles all in the same direction, tangle free.

2.Natural soft, keep good body and natural luster.

3. High quality 100% real human virgin hair can be dyed to 613# color, and also can be reused many times after dyed with proper maintenance.

4. With proper care, your real virgin hair can be used for a lifespan of 1-2 years or more. After you've worn for a period of time. You can read this post to learn more hair care.
Grades Of Human Hair Extensions
5A: Non-Remy hair, suitable for low-class market.

6A: Remy hair, and cuticle towards the same direction.

6A+: Thicker hair than 6A at the bottom, that means 6A has more short hair mixed in the bundle.

7A: Same quality as 6A, and 6A+, but thicker hair than 6A and 6A+.

7A+: Same quality as above hair, but very slightly short hair in the bundles.

8A: Virgin human hair just from one head.

9A: It is 100% virgin unprocessed human hair with full cuticle facing one direction of growth which means minimum tangling and shedding and a very strong hair shaft. It is raw virgin human hair that comes from a single donor.

10A: Virgin human hair just from one head, but better quality than 8A and 9A.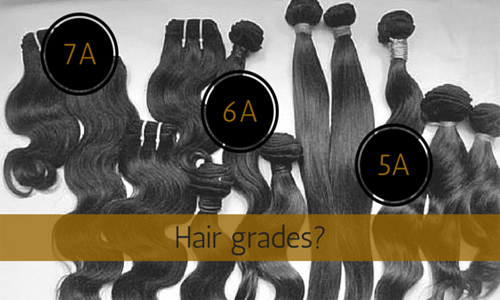 What Should You Know Before Purchasing Hair?
When assessing hair, look out for the following features:
Is The Hair Virgin Hair?
Virgin hair is human hair that has not been chemically altered by any means. Some hair companies tend to process their hair via acid bath to strip away cuticle and to create texture.
Is The Hair Cuticle Remy?
Remy hair is often a misused term and was very popular in the early. Remy refers to hair with the cuticle that has not been stripped away via acid bath and is aligned in the same direction. You will not experience tangling and matting of the hair.
Is The Hair Provided By Single Or Multi-Donor?
Single donor hair is where you want to go. Single donor hair is bundled, cut directly from one person, and is directly wefted from the bundle. Multi-donor hair is hair that is mixed with multiple persons' hair. It is often hair that was cut without binding and has fallen to the floor. This hair generally tends to tangle due to cuticle misalignment.
Is The Hair Single Or Double Drawn?
Most all human hair sold in the market is single drawn hair. The cost to produce a double drawn bundle is much higher because of the shackling process of removing the shorter hairs is much more expensive during the manufacturing process. Expect to pay more for a bundle of human hair that has long hairs all the way to the tips.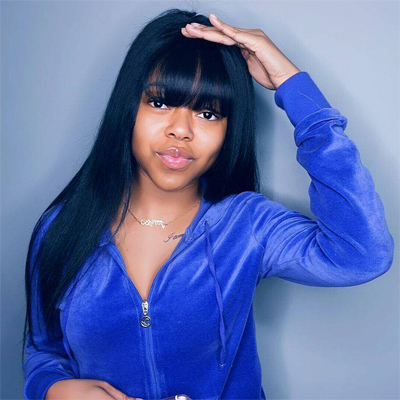 Our Human Hair Extensions Grades
What we consider our 7A hair extensions could be a 9A from another company. Seriously! When people ask what grade our hair is we usually go with 7A for the Malaysian hair, 8A for the Brazilian hair, and raw for the Peruvian hair or Indian hair extensions. You will learn more from this article: How About The Quality Of Each Type Hair Weaves?
What Are the Best Hair Extensions?
Are 10A hair extensions really better than 8A and 9A hair extensions?
It's really a tough call because technically you could call your hair any "grade" you want. Our staff tends to agree the best hair extensions are the raw virgin hair.
Our clients absolutely love our raw Peruvian and Indian hair weave bundles. Because it's in the natural state it can be a little more to deal with.
Everyone is going to have a different opinion on the hair extensions they buy. Your opinion of what's the best human hair weave will be different than the person next to you. The goal is to find great hair at an affordable price. If it's labeled 7A, 8A, 9A, or even 10A it really doesn't matter!
Conclusions
At Julia hair mall, because we understand the importance of high-quality virgin human hair, we are committed to helping you achieve the best look you deserve by offering you a wide range of high-quality hair at an affordable price range. Whether it's wholesale or retail, we can cater specifically to your needs.