Brazilian Hair Types: All You Need To Know
Check What Customers Are Discussing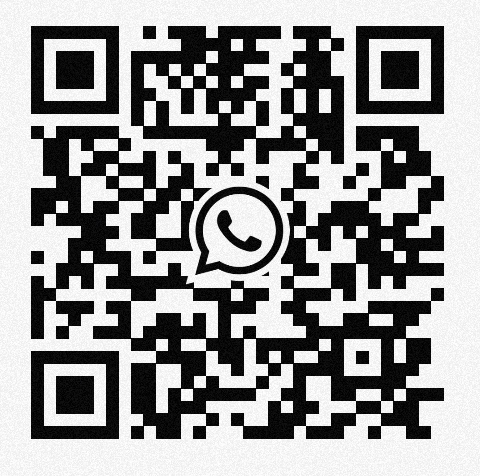 Scan The QR Code
Aug.24,2018
Brazilian hair is one of the most sought-after hair types in the world. How come? Well, its soft feel, durability and thickness make this one a guaranteed beauty. It is also not sourced from temples which makes the hair hard to come by.
Brazilian hair is also often really Indian hair extensions that are being passed off as Brazilian. Sometimes Virgin Brazilian hair has come to define a style of look rather than true Brazilian hair. Brazilian hair has straight, curly and wave hair types.
The texture of real Brazilian hair bundles well with all types of ethnicities from African American and will give a full body look straight out of the package. With a low to a medium luster and natural density, Brazilian virgin hair will require fewer bundles to create a full look. Brazilian hair will hold a curl longer than Indian and Malaysian Hair and it's also less likely to frizz up from moisture. Wholesale Brazilian hair is an amazingly beautiful choice.
Why Is Brazilian Hair So Popular?
Brazilian hair is popular because of its versatility. Brazilian blends in many different hair types. It's silky, has a healthy shine and natural luster and comes in straight, wavy and curly textures. Brazilian hair also comes in different length and color. As compared to Malaysian hair Brazilian hair is less silky and shinier. No special maintenance is required for the hair. It matches any hairstyle. You can read: Why Most Women Like To Use Brazilian Hair?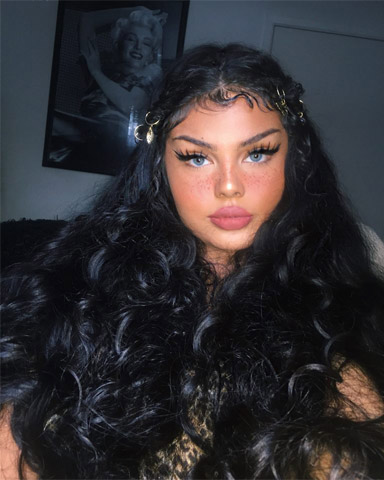 Different Brazilian Hair Types
There are different types of Brazilian hair extensions from styles that are very straight to very curly. Each kind of Brazilian hair has different curl patterns and maintenance levels.
The most popular which are the Brazilian Body Wave Hair and the Brazilian Deep Wave Hair. These kinds of hair have "s" shape curls that appear bouncy and glamourous when installed, but there are in fact more styles that you can choose. Some extensions may need more maintenance than other types of extensions.
Brazilian Straight Hair
Brazilian straight hair is the simplest of the hair texture. It is classified as having no real curl or defined wave pattern. It is normally slick, smooth and silky. This hair is very easy to style, maintain, and take care of. It can be flat-ironed bone straight, however, it still holds curls as very well. Great choice if you crave versatility in your hairstyles and like to modify your look fairly often.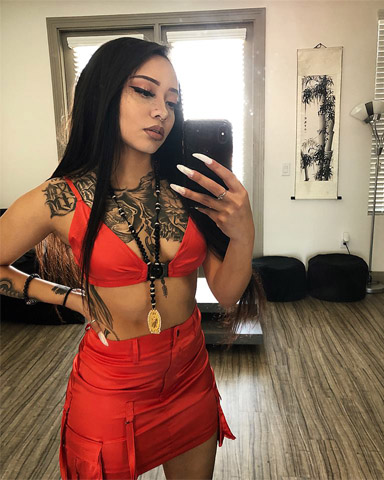 Brazilian Body Wave Hair
Brazilian body wave hair is a loose curl that resulted in a wave pattern rather than a tight roll. The hair forms an "S" shape pattern that is very soft and natural looking. Body wave Brazilian hair is right in the middle of Straight hair and curly hair. It's the perfect combination.
This is the most popular texture because of its flexibility. Since, it has lots of volume and body it can be worn in its natural wave pattern or styled with flat irons, curlers or rollers.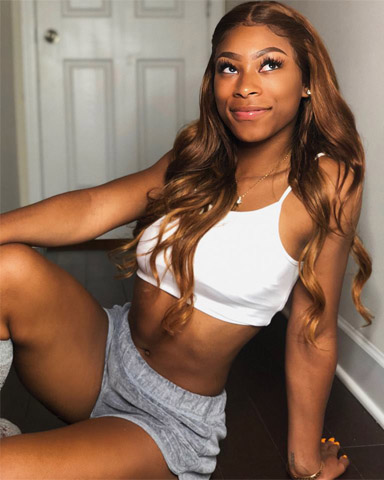 Brazilian Loose Wave Hair
Brazilian loose-wave hair has well-defined wavy curls. This hair texture consists of curls that are tightly drawn, which forms a loose spiral. The curls are springy and bouncy. This hair is very adaptable and can be worn curly or straight. It flows gorgeously and can be used for many different hairstyles.
Brazilian Deep Wave Hair
Brazilian deep wave hair has a tighter curl pattern than Brazilian body waves. The curlier and bouncier hair creates a fun and inviting style for all users. It would be complicated and hard for the curls to disappear over time. Deep wave is a great texture that gives you a full, voluminous and luxurious hair appearance.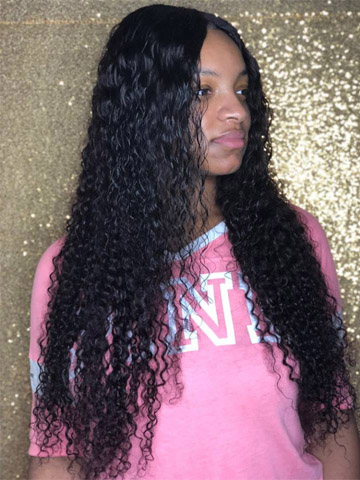 Brazilian Water Wave Hair
Brazilian water wave hair has a unique hair texture and pattern. Different curls possess curl patterns in different curl directions giving it a "water wave" style or should I say a "wet and wavy" style.
Brazilian Curly Hair
Brazilian curly hair shows you your fun side. It is a curlier and softer hair, and the curls are usually identical in shape and size spirals. The maintenance of this hair is very high. Washing and conditioning the hair regularly will extend the life of these curls.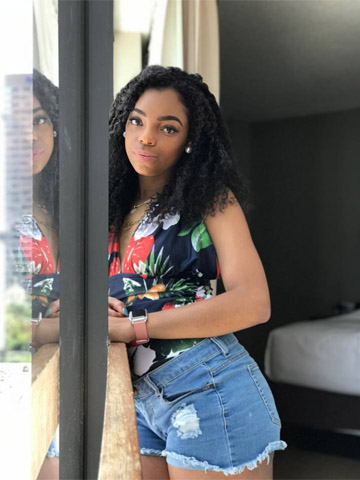 How to Choose Brazilian Hairstyles That Suits Your Face?
Brazilian hair is good for all hairstyles. As we all know, hair is one of the most important elements which reflect the personality of the individuals. So it very important for the person to choose a hairstyle for their weave hair which suits their personality. This is because different Brazilian hair types work for different faces and of course, you wanted to look the best weather you have selected straight hair or curly Brazilian hair. Follow the below tips to Choose Brazilian hair types according to your face shape.
Oval Face
This is considered as one of the perfect face shapes because of the jawline, cheekbones and forehead. For an oval face, you can wear or style your Brazilian hair as you like and you can choose any length and will look great. Or you want to select any particular style then you must go for loon sweeping bags as well as medium haircuts. This seems great on the Oval face.
Round Face
Round face women having plumpy cheeks so you should keep off pulling the hair all the way back. Instead of back style or bangs, go for graduation layers as a simple way of making a face look slimmer and to get the bulk off the cheeks.
Square Face
People are having a square shape having a broad forehead, wide chin and cheekbones. When people of this type of face choosing Brazilian hair extensions should avoid styles that add some width around the jawline and instead select methods the build some fullness around the top. Sleek and long hairstyles suit square faces as well. If you want to get a shortcut, you should consider the texture. We suggest that you opt for those bouncy curls, waves and sexy layers.
Heart Face
The shape of the face is broad at the forehead and tends to taper in the ward at the chin. You can go for punny layers and pageboy type of hairstyles. Choose an extension which is medium in length for the best look.
Diamond Face
If you have a diamond face, then you have a narrow chin and a narrow forehead but wider cheekbones. The secret when styling your Brazilian hair weave is hiding the width of the cheeks, and you can do this using a bang or fringe. Since sleek and straight hair tends to fall against your cheek, you may want to go for a wavy texture or soft curls.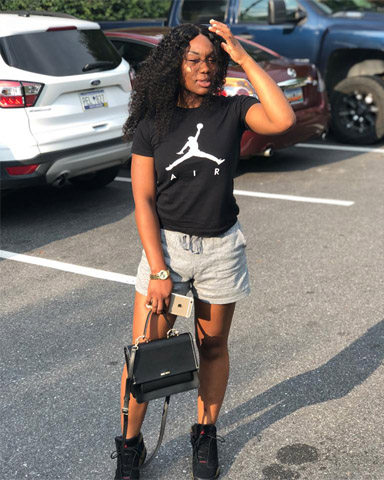 Caring Tips on Brazilian Hair
Washing you Brazilian weave once per week is very important, not only for your hygiene but also for the durability of the hair. Washing your Brazilian hair is very easy.
Step 1: Divide your hair into 2 sections running from the middle of your forehead to the middle part of your nape as if you are pulling them in 2 ponytails.
Step 2: Using your Tangle Teezer or paddle brush, gently detangle the Brazilian weave if there are any tangles or knots. Repeat until all knots have been taken care of.
Step 3: Wet the hair in a downwards motion. Start from the top of the weft where the tracks are to the ends of the weave. Use warm water. Try not to overly wet the tracks beneath your weave.
Step 4: When the weave is wet enough, apply moisturizing shampoo in a downwards motion. This helps remove any excess oils and dirt from your weave. Rinse, and repeat the process until you are satisfied.
Step 5: Now apply conditioner to the hairpiece – again in a downward motion. Leave the conditioner for 10 – 15 minutes and then rinse. Rinse the conditioner very thoroughly. Here you can opt to apply the leave-in conditioner and then dry the hair without rinsing, the choice is yours.
Step 6: Let your virgin Brazilian hair air dry – you can sit under the sun or under a dryer. In case your tracks got wet, use a blow dryer and dry the hair completely before going out or to bed.
Exploring different types of Brazilian hair extensions helps you to understand and know what kind of hair you would like to purchase. Each form of Brazilian hair brings forth a different attitude, personality, and style that can fit you or challenge you. We hope the above tips will help you to understand how to choose perfect Brazilian hair types according to shape and size of your face. Try new hair, you might love it.
Shop For More Affordable Virgin Brazilian Hair
Shop For Virgin Brazilian Loose Wave Weave 3 Bundles Deals
Shop For Virgin Brazilian Straight Hair 3 Bundles Hair Weave
Shop For Brazilian Body Wave Virgin Human Hair 4 Bundles
Shop For Virgin Natural Wave Brazilian Hair 4 Bundles
Related Articles