All You Should Know Before Buying Brazilian Hair
May.14,2018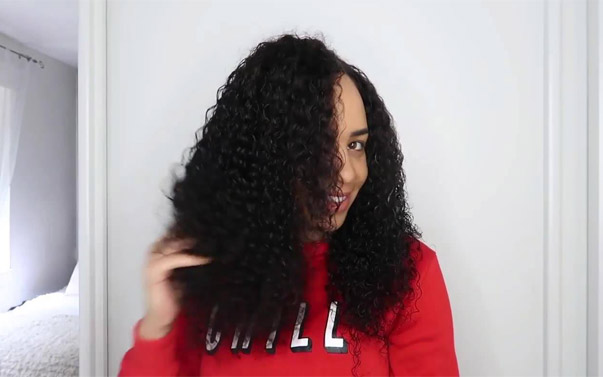 With summer quickly approaching you may be looking for protective styles to prevent any dreaded breakage and split ends. When you're looking to invest in your hair's beauty yet you just can't seem to grow it to that long, flowing style you've always wanted, buying Brazilian hair weave or extensions might be the solution for you.
Whether you're leaning towards getting a straight sleek bob wig or a fiery red loose wave weave, we have you covered with all you need to know about Virgin Brazilian Hair before buying. Today, I will discuss this problem in this post. Follow Reading!
First, What Is Brazilian Hair?
Virgin Brazilian Hair has gained the most popularity in the last few years due to its luxurious texture and versatility. Unfortunately, true Brazilian hair is very rare. In actuality, the majority of hair labeled virgin Brazilian hair is curly Indian hair that has been steamed. It's fairly common for hair suppliers to come from Brazil to buy Indian hair wholesale then take it back to their country to mark up and sell to women across the world.
Despite the misleading label, virgin Brazilian hair is beautiful and it makes great looking hair extensions. It comes in wavy, straight or curly patterns. The straight textures are not bone straight and tend to have light waves in it. It styles very easily, and although not recommended, handles heat well and can hold a curl all day. Virgin Brazilian hair extensions blend well with most natural ethnic hair textures and can last up to a year or more with proper care.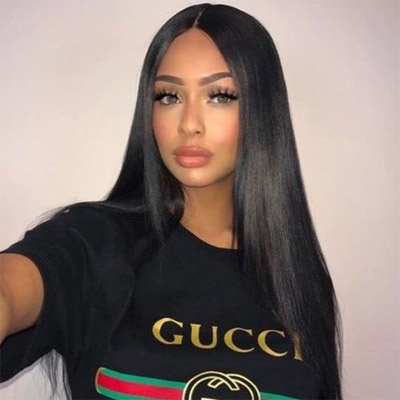 How To Tell If It Is Real Brazilian Hair?
1. You can carry out to find out whether the hair claimed to be Virgin Remy hair is correct or not is the color. The virgin Brazilian Hair will always have the donor's hair color. The color may range from natural black to browns.
2. You can carry out to determine if the hair you want to buy is genuine Virgin Brazilian Hair or not is by looking at the grade and texture of the hair. Brazilian virgin hair will not be extremely straight or silky. Often, it is coarser and has a yaki-like texture, blending and resembling that of colored women.
3. Flame test. Cut off a small sample of the hair which you purchased and place it directly above a small flame such as a cigarette lighter or a candle. Fake synthetic hair is extremely flammable and will produce a big flame when it comes into contact with a lighter. Real Virgin hair is not highly flammable, when it touches a flame it usually produces smoke but not a huge flame as synthetic hair does.
4. You can carry out to identify virgin hair is the wet test. If the hair is not virgin it feels heavy when it becomes wet. On the other hand, virgin hair will retain its wave pattern or natural curl even if it is wet.
If you want to know more, you can read this post: How To Tell If It's Authentic Brazilian Hair Extensions?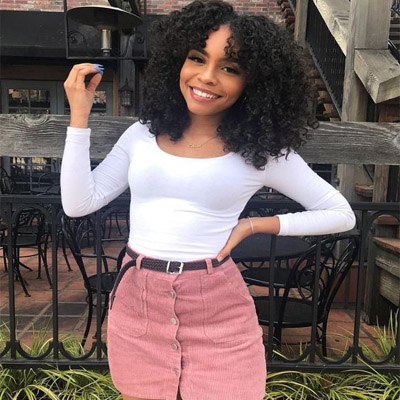 What Do You Consider Before Buying?
1. Consider Your Lifestyle
We have four different types of hair weaves. The entry-level—the gateway drug—is our Brazilian hair weave. Those are most popular with beginners since they're so user-friendly. Essentially barrettes with hair attached, they can be styled whenever you'd like.
2. Splurge on Hair Quality
Synthetic hair weaves are the most affordable, but they tangle easily and have a super high shine, which makes them look obviously unnatural. And non-virgin hair means it's been processed—either dyed or treated to change its texture—so it's also not ideal since it's more damaged. Remy Brazilian hair is the highest quality. They're the closest to your real hair, so they'll hold styles and texture the same way and won't shed as much as the cheaper options.
3. Treat Your Weaves and Own Hair Differently
When Brazilian hair weaves are installed properly, they really look like your own natural hair. The weaves give your own hair a well-deserved rest from exposure to sun, styling, products etc, that why it is referred to as protective styling.
We always recommend you to treat your own hair and the weaves as two separate entities. If you have a leave out, you should be more careful with it than with the weaves and use low temps on styling tools and a heat protector before styling it.
4. Put Your Weaves to Sleep
A key to maintaining beautiful Brazilian hair bundles is to wrap it up before going to sleep or sleep on a satin pillowcase. Believe it or not, cotton bed sheets can really mess up and dry out your hair. I usually twist my hair into a bun and wear a turban cap before going to bed. This way my weave looks great every morning and I even save time on styling.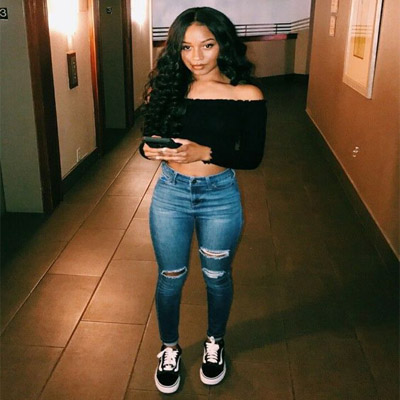 How Many Bundles Should We Get?
A lot of women always ask this problem: "how many bundles should I get?". The Virgin Brazilian hair normally comes in 100-gram bundles (3.5-4 oz), however, the Brazilian textures feel more full than the same weight of Indian hair.
If you want to get a full sew in two bundles would be enough to do your entire head in some cases. Some people like to use more to make it look more full. Longer lengths, however, require more bundles because not as much hair is in them.
The way the virgin bundled hair is measured is by weight. Longer hair weighs more so shorter lengths generally have more hair in them. If you are getting hair longer than 18 inches you would at least need three bundles of hair. If you are on a budget or do not desire it to look extremely full you can get two bundles and be just fine.
A Few Pros to Purchasing Brazilian Bundled Hair:
can be used more than once

virgin, unprocessed hair (meaning it can be colored several times to whatever color you like)

can be shampooed as often as necessary
The only con to virgin bundle hair is that it costs more. But that also depends on how you look at it. You are paying more up front but you get to use it for so much longer than pack hair.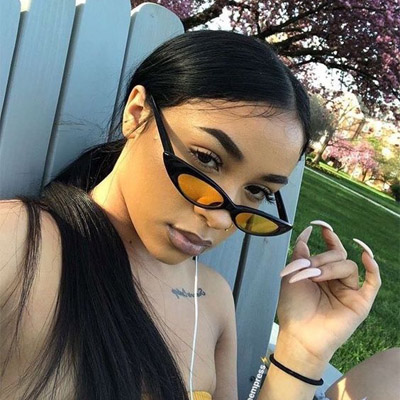 What To Avoid When Buying Brazilian Hair
The most important thing is to avoid hair weaves and pieces that are heavier than your own hair. If weaves are too heavy, they will damage and break off hair, so hair needs to be long and healthy enough to withstand the pressure.
How Do You Maintain Your Brazilian Hair?
Every four days: Use a refreshing spray for your scalp.
Every other day: Evenly distribute 1 pump/few drops of a Hydrating Styling Cream and scrunch your hair if you have curls.
Once a week: Spray Dry shampoo throughout the hair to clean any product build up in between washes.
At night before bed: Cover hair with a hair net or wrap hair in a silk scarf.
After two weeks: Visit your salon for a touch-up which includes a shampoo and conditioner wash, a smoothing masque, weave tightening and styling.
Shop For More Affordable Brazilian Hair
Shop For Virgin Brazilian Loose Wave Weave 3 Bundles Deals
Shop For Virgin Brazilian Straight Hair 3 Bundles Hair Weave
Shop For Brazilian Body Wave Virgin Human Hair 4 Bundles
Shop For Virgin Natural Wave Brazilian Hair 4 Bundles
Related Articles
Comments are Closed for this post.