Choosing Human Hair Weave: Brazilian Hair Is Right For You
Check What Customers Are Discussing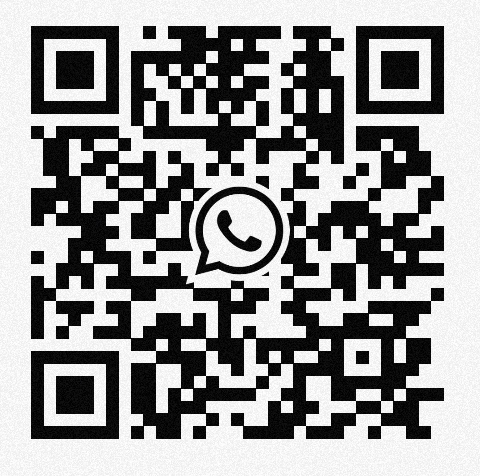 Scan The QR Code
Apr.25,2018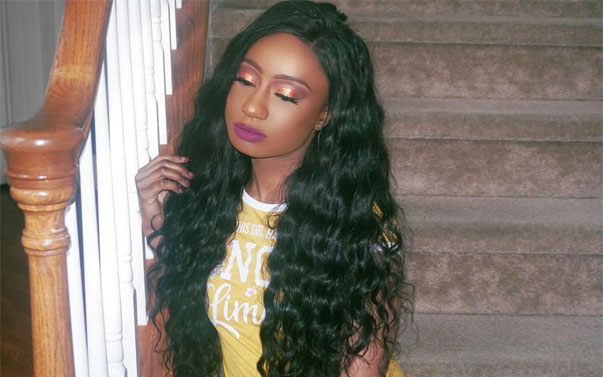 It can be a confusing world of hair types when you're looking for the perfect addition to your hairstyle. Human hair weaves can be used without delay. Before you can enjoy the look you want for your hair, you will need to choose the right hair weave to use.
Some will use a weave product from their stylist, but most prefer to select their own weave. While there are several options to consider, Brazilian virgin hair weave may be a great option and the best right for you.
High-quality Brazilian Virgin Hair
Brazilian hair is very popular in the market, most of the customers like this type hair. Really Brazilian hair is very soft, the hair can be curled, straightened, permed and colored.
100% real Brazilian virgin hair weave has never been processed or treated with chemicals, no smell, no shedding and tangle free.This hair is in its natural state with its cuticles running in the same direction and intact.
Brazilian virgin hair weave in a variety of different textures including straight, wavy and curly. Our Brazilian hair weave is easy to restyle, it can be curled, waved or straightened and it will still in a natural texture. With proper care, our Brazilian hair bundles can last over a year.
Variety Of Brazilian Hair Weave
Brazilian Straight Hair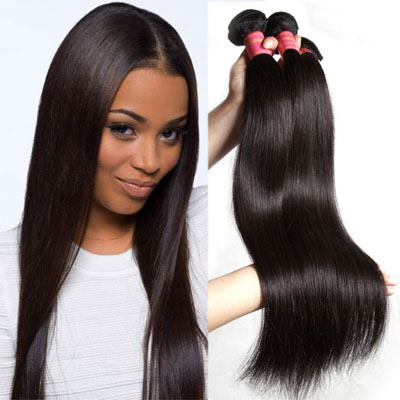 This is fantastic hair! Don't let second place fool you. The Brazilian straight hair weave is soft, silky, and ready for styling!
Brazilian Curly Hair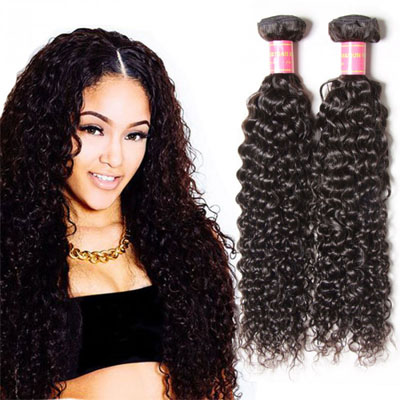 Brazilian curly options have been a standard in the industry for over a decade. Our clients love this hair because it offers a great value while holding up to all the color and style tests.
Remember, great care for Brazilian curly hair can make or break the longevity. Make sure to take care of your beautiful curls!
Brazilian Wavy Weave Hair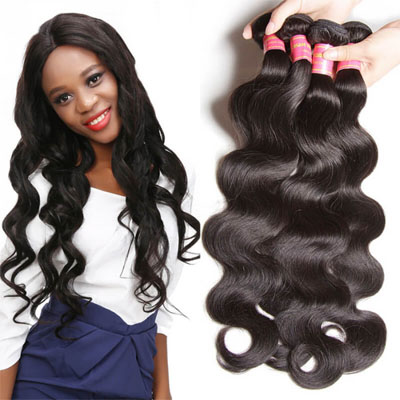 The best selling of the bunch is the Brazilian hair that is available in multiple wavy textures. Brazilian Body Wave is the most popular along with other classic textures including Brazilian deep wave, natural wave and loose wave virgin hair.
Brazilian Loose Wave looks natural and loose with well-defined waves. As what we can see in the following pictures. We may see that Brazilian Loose Wave hair is the naturally fluffy and healthy.
Brazilian wavy weave is forever popular because of the affordable price point matched with the fantastic hair quality.
Brazilian Lace Closure
Our Brazilian hair closures are made to recreate a natural part so you can flip and tousle your hair with confidence knowing you look fabulous. Virgin Brazilian hair closures are perfect for giving your natural hair a break or if you want to experiment with a drastic color change.
The lace base for our Brazilian virgin hair closure provides a natural scalp appearance and is the best way to complete your Brazilian body wave hairstyle. You will be amazed by the usability of our hair closures. Our Brazilian virgin hair closures can be colored, straightened, curled, washed, blow-dried, or still worn in their original wave pattern. They maintain their integrity and texture even after several washes.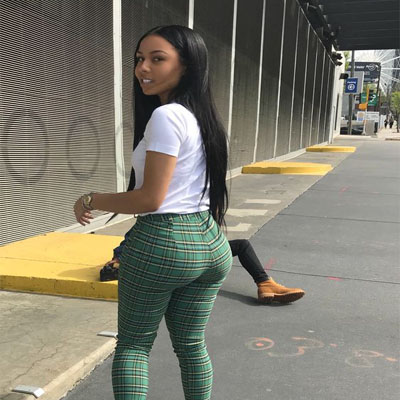 Style Your Brazilian Hair
You can style your Brazilian human hair weave bundles any way you would style your own natural hair while enjoying its natural softness. With our virgin hair bundle deals, you are starting off with a blank canvas which will allow you to create your own unique style.
Brazilian human hair extensions are meticulously put together to ensure that the cuticles are healthy, intact and run the same direction to prevent matting and tangling. You'll fall in love with our the natural medium to low luster black color of our Brazilian hair extensions.
Choosing The Right Human Hair Weave
After you have decided to purchase Brazilian hair, you will need to find the right weave. First, look for a virgin hair option. Virgin hair is human hair extensions that have not been chemically treated, and are generally in better condition.
More than that, it may be easier to style and color them if you choose to do so. In addition, look for a weave with a lace closure. This will help your stylist to install the weave with more natural results. A lace closure that is professionally installed may make it virtually impossible for others to tell that you are wearing a weave.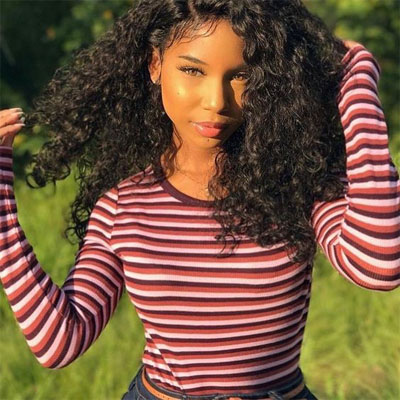 What is the Best Weave for a Sew-in?
Depending on your budget, the raw hair extensions are generally the best weave for a sew-in. This ensures you are getting the best quality hair when the price is not a deciding factor.
The type of sew-in style will not make too big of a difference when choosing the hair. These options would include the Indian Wavy, Indian Curly, Peruvian Straight and Peruvian Natural Wave products. All of the Brazilian weave hair are great options!
What is the Best Weave for a Quick Weave?
I would suggest using a lower-cost bundle when doing a quick weave because you will be cutting the wefts and diminishing the integrity of the bundle.
The Brazilian straight hair weave and Brazilian body wave weave are perfect choices for this. Most woman will not keep a quick weave long-term because it's glued on so these types of bundles would be perfect!
If you want hair that is thick and shiny and will last well, then Brazilian virgin hair is the right choice. A sensual look that will give you great confidence as you walk down the street, and make you want to show off and feel comfortable that your hair extensions will feel natural when others touch them.
Shop For More Best Virgin Brazilian Hair
Shop For Virgin Brazilian Loose Wave Weave 3 Bundles Deals
Shop For Virgin Brazilian Straight Hair 3 Bundles Hair Weave
Shop For Brazilian Body Wave Virgin Human Hair 4 Bundles
Shop For Virgin Natural Wave Brazilian Hair 4 Bundles
Related Articles
Comments are Closed for this post.