Things You Need To Know About Curly Hair Extensions
Jun.26,2018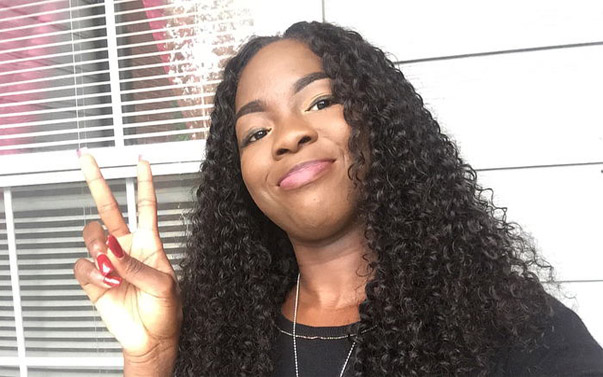 When you feel like a change of hairstyle, but you can't wait for your hair to grow, then hair extensions are an easy way to instantly add length and volume to your hair. These days, hair extensions are being used by everyone, not just the celebrities; they are easy to use, affordable, and trust us, you really can't see the join!
In fact, that girl with the beautiful, long, flowing locks that you were admiring yesterday could well have been using curly hair extensions. Take the plunge and choose curly hair extensions that will really give you a fresh, bold and bouncy look while still being natural, elegant, and classy.
Curly hair extensions are one of the most popular and most desired looks because of the big, bold statement it makes. Our Virgin Malaysian curly hair instantly provides you with a beautifully full-bodied look. If you have considered using curly hair extensions, then here are some things that you should know.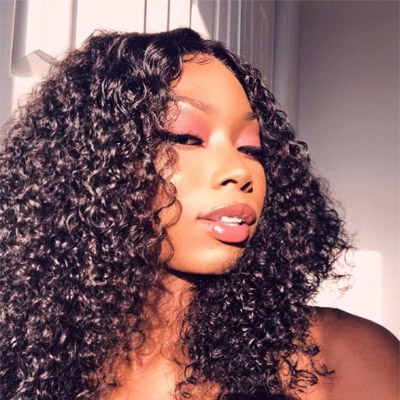 Why Do Women Wear Hair Extensions?
Every woman will have a different reason for this hair styling choice. Here are a few that we know about:
Saves time – Hair extensions make it easy to style hair quickly and save time.

The length – Greater hair length can be achieved with extensions that would normally not be possible with natural hair.

To cover up hair loss – Sometimes a weave is worn to cover up bald patches, or even hair loss due to health reasons.

Protection – Hair extensions protect the hair and help it grow and gain thickness.

To give the hair a break – It's a good idea to give your real hair a break from relaxing and braiding. Hair extensions provide that opportunity.

Hair in transition – When transitioning from relaxed to natural hair, many women start by getting a weave, then allow their natural hair to start growing out.

Social acceptance – Society often portrays a beautiful black woman with long, voluminous hair. Since many female celebrities wear weaves, this only reinforces society's standard, and many conform in order to be accepted.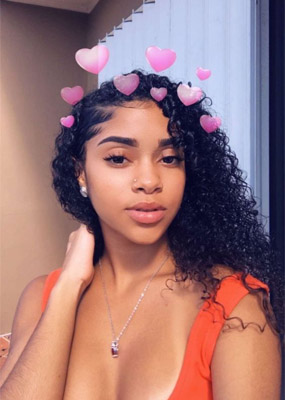 Types of Hair Extensions
There are so many types of weave to choose from. But it's easy to feel a little lost if you don't know which is which. Hair extensions can either be Remy (virgin) hair or non-Remy. They come in different varieties, lengths, styles and textures.
Some Definitions:
Virgin hair – human hair that has not been chemically processed. This hair is harvested from a single donor.

Remy hair – This is 100% human hair that is harvested from the head of several donors, but in a way that maintains the alignment of the hair cuticles, in relation to other neighboring hair strands.

Non-Remy hair – The roots and tips are mixed. This means that not all the hairs lay in the same direction. Note that non-remy hair has been chemically processed.
The Benefits Of Curly Hair Extensions
There are many benefits to having curly hair extensions, with one of the most significant ones being the fact that curly hair tends to look more voluminous and instantly adds quite a large amount of body to your natural hair.
According to Bustle, another significant advantage is the fact that curly hair often doesn't require too much effort, which means if you miss your alarm and you are in a hurry early in the morning, then you won't have to spend hours in front of the mirror to achieve a good look.
There is also the obvious benefit that you won't need to constantly use a curling iron to help you achieve a curly look. When you wear a curly weave, you will always have curly hair.
Curls also tend to stay curled under different weather conditions, which is something many other types of hair, especially the straighter types, do not possess. When straight hair, for example, is exposed to rain, it tends to tangle and become unmanageable rather quickly.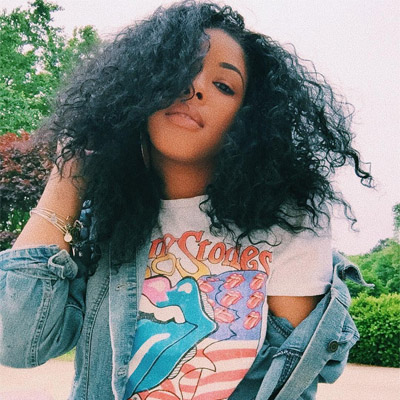 Things You Need To Know
1. Real Human Hair or Synthetic Hair
The key to great looking hair extensions is that they should look perfectly natural and blend in with your own hair. The best type of hair to buy is natural, real human hair because synthetic hair doesn't last as along and it gets easily damaged by heat when you are styling it. Human hair is more expensive than synthetic hair, but it will definitely look a lot better and last for much longer.
2. Consider Your Lifestyle
Think about your everyday routine when considering hair extensions. Do you spend a lot of time out in the sun? In the water? Do you often add a lot of heat to your locks with blow dryers and flat irons? This could help in deciding which extensions are right for you. If you do a lot of hot yoga, the tape is not a good option—the keratin is better, If you want to change your color often, opt for the tape because the keratin is in there a long time.
3. Permanent isn't Always Best
When you choose to go for permanent curly hair extensions, keep in mind that, potentially, it can damage your hair, cause headaches, patchy hair loss, baldness or scalp bleeding, especially if they are left in for a long time. Hair extensions need to be treated in the same careful way as you would treat your own hair. If you don't want to take any risks of damaging your hair, then we recommend you to try clip-in hair extensions that you can place and remove any time you want.
4. Select the Right Color
As much as those shiny blonde locks may be calling your name, you should choose extensions that match your natural hair color. This will not only look more natural right off the bat, but the extensions will also blend better should you choose to dye your hair or add highlights later on.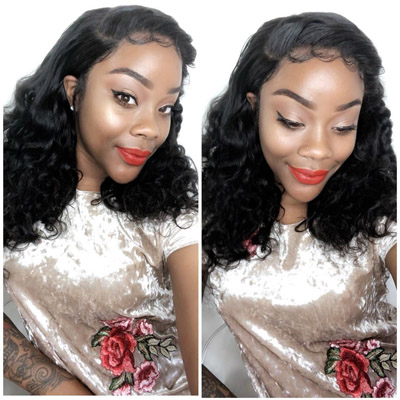 5. Difficult to Come By
Curly hair isn't as common as straight hair and therefore in some instances you will find poor quality companies will try and palm off synthetic hair as natural or they will perm the hair to get the desired curly effect, these are things you need to be careful of.
6. More Processed Than Straight Extensions
Another sign you need to look for and that shouldn't happen when buying from a reputable supplier. When you buy extensions, you want Remy hair extensions. These are one hundred percent natural extensions where the hair cuticle all run in the same direction and are all in place, you don't get more natural than this.
7. Cutting and Styling Hair Extensions
The best hair extensions should blend in perfectly with your natural hair, and the best way to do that is to have your hair cut once the extensions are in. You can also color extensions, wash them and style them. Good hair extensions should last you a good few months and you will be able to style them just as you would your own hair.
8. Put Your Extensions to Sleep
A key to maintain beautiful human hair extensions are to wrap them up before going to sleep or sleep on a satin pillowcase. Believe it or not, cotton bed sheets can really mess up and dry out your hair. I usually twist my hair into a bun and wear a turban cap before going to bed. This way my weave looks great every morning and I even save time on styling.
Conclusion
Whether you would like to add a lot of volume to your hair or simply would like to try out something completely new, curly hair extensions are the perfect option for many people who would like to wear weaves. There are different options available when choosing curly hair, so it is important to choose the right one for you. We offer curly Brazilian, Malaysian curly, Peruvian curly weaves and Indian curly hair at affordable prices, and you can choose the best for your beauty.
Shop For More Affordable Curly Hair
Shop For Virgin Brazilian Curly Weave 3 Bundles Deals
Shop For Affordable Virgin Brazilian Curly Hair 4 Bundles
Shop For Virgin Curly Brazilian Hair 3 Bundles With Closure
Shop For Brazilian Curly Virgin Hair 4 Bundles With Lace Closure
Related Articles
Comments are Closed for this post.