How To Care For Your Long Curly Hair?
Oct.26,2017
Nowadays, many girls like long curly hair because long curly hair makes them look fashion and beautiful. But if you have long Malaysian curly hair bundles, while it does take a bit more maintenance and a lot more conditioner, it's not impossible to manage. In fact, once you get your routine down, you may find that it's not actually so different from taking care of shorter curls. In this blog, we will talk about some reasons it's necessary to take care of long curly hair a bit differently than short ones and share with you some tips for taking care of those mile-long tresses!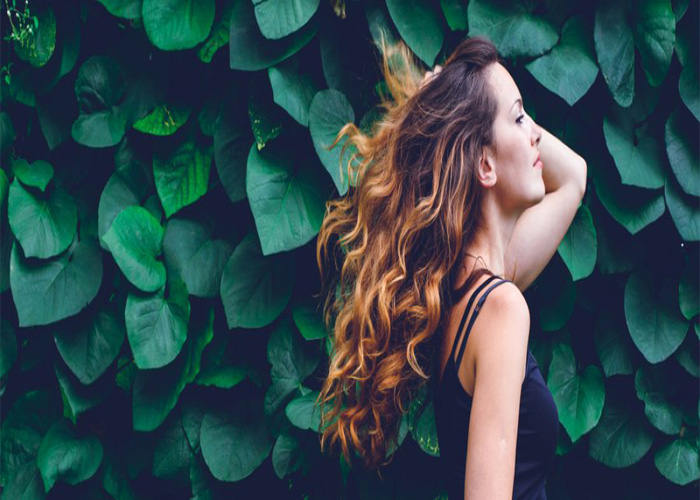 Why Do You Treat Your Long Curly Hair Differently?
The hair on the ends is pretty old.
The average head of hair grows 1/2 inch per month. So think about it: if your hair measures two feet long, that's four years' worth of hair growth! And for someone whose hair is below their waist, for example, it's probably taken several years to reach that length. So that hair has had more time to be potentially washed, dried, combed, brushed, colored, straightened, or tied up more times than the hair closer to your scalp. It's no wonder it gets tangle and scraggly!
There's more hair to expose to the elements.
.
In addition to the fact that the length of the hair is older, you also have to think about the fact that when hair is long, there is more hair to expose to the elements than when it's short. Consequently, it has more opportunity for damage. And even if you take excellent care of your curls, the external environmental damage will still occur once your hair has been out of the follicles for several years. Think sun, water, chemicals in the air, etc. Some things are beyond your control, so don't stress! Just remember that long, older hair has to be treated with a bit more care—just like anything older and more delicate in this world, honestly.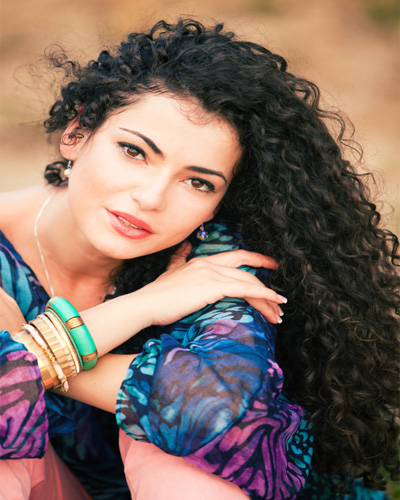 How To Care For Your Long Curly Hair?
Shampoo Your Hair Twice a Week
For long curly hair, you should not shampoo your hair every day. Shampooing every day can dry your hair out and it will look frizzier. Shampoo your hair two times a week only. Shampoo can cause tangles. You can brush your hair gently to avoid damaging the hair.
Find the Perfect Stylist for your Hair
Instead of buying those expensive hair-care products that you can purchase from a beauty shop or dermatologist that will cost you a lot, it is best to find the best stylist for your hair. Your stylist will not just suggest the best haircut for you but also the proper care for your hair. The stylist will teach you the proper way of styling your hair at home. Granted, the hairstylist may suggest salon products that cost a lot, a talented hairstylist can make your long curly hair look great with just about any hair-care product.
Use T-Shirt in Drying Your Hair
Using a t-shirt to dry your hair reduces the frizziness and breaking after washing. Since t-shirts are not as absorbent, squeeze your hair gently after washing before drying but never twist it.
Blow Dry Your Hair with a Diffuser
Before you blow dry your hair, it is best that you use a diffuser instead of a hairdryer. This will reduce your hair exposure to heat, and enables you to style your hair as you blow dry. Don't forget to apply a heat protectant when blow drying your hair. Flip your hair over your head. When diffusing start at the roots. Stop at the midway between the roots and your hair. It will add volume to your hair. Set the blow dryer at low. Blow-dry your hair twice a week only to avoid drying out. Curly hair should dry naturally.
Detangle Your Long Curls
A wide-tooth comb or your fingers are the best detangling tools. When you're detangling, start from the bottom of the hair and work your way up the length. If you run the comb through from scalp to the ends, it will cause the comb to get stuck in the hair. It might take some extra time to detangle your long curly hair more carefully, but it is worth it to help get long, healthy hair.
Less is More
For long curly hair, it is important that you know which product you should use and how much. The right amount of product is less than you think. Apply the product on damped hair and never on dry hair.
Keep it at the Right Length
Curly hair may get worn faster, so hairstylist suggests that girls with curly hair should trim their hair every 6 to 8 weeks. Layered hair will look best with curly hair. It will make your hair look healthy and full-bodied. You long curly hair can shrink up to 30% after your stylist cut your hair, you will get the exact cut and length of the hair you want.
Protect Your Hair at Night
Sleep on satin or silk pillowcases because they cause less frizz and breakage than cotton pillowcases. We also recommend wrapping your hair in a "pineapple." The combo helps prevent hair from tangling during the night, which can cause breakage. If hair is feeling particularly dry, use a small amount of moisturizing cream or use a moisturizing spray before bed.
Managing your long curly hair is easy if you know how. The above tips will help you achieve healthy and shiny long curly hair. Don't be discouraged if you have curly hair, you can actually look good with it if you know how to manage it properly.
Julia Curly Hair is 100% Human Remy virgin hair. These curl hair waves are luxuriously soft and bouncy! Julia hair mall has Brazilian, Malaysian, Indian and Peruvian curly virgin hair closure in different length for your choice. Now Julia hair Shop holding the big activity for you on Oct.24th-Oct.31th.
Use coupon code: Saints. Every order will have 5% off directly!
We make the female as our guide customer, use the special design to transmit the warm, romantic, free elegant and delicate to you. You shouldn't miss this big promotion. We are waiting for you!!!
Comments are Closed for this post.