How To Make Your Brazilian Curly Hair Look Good?
Jan.10,2018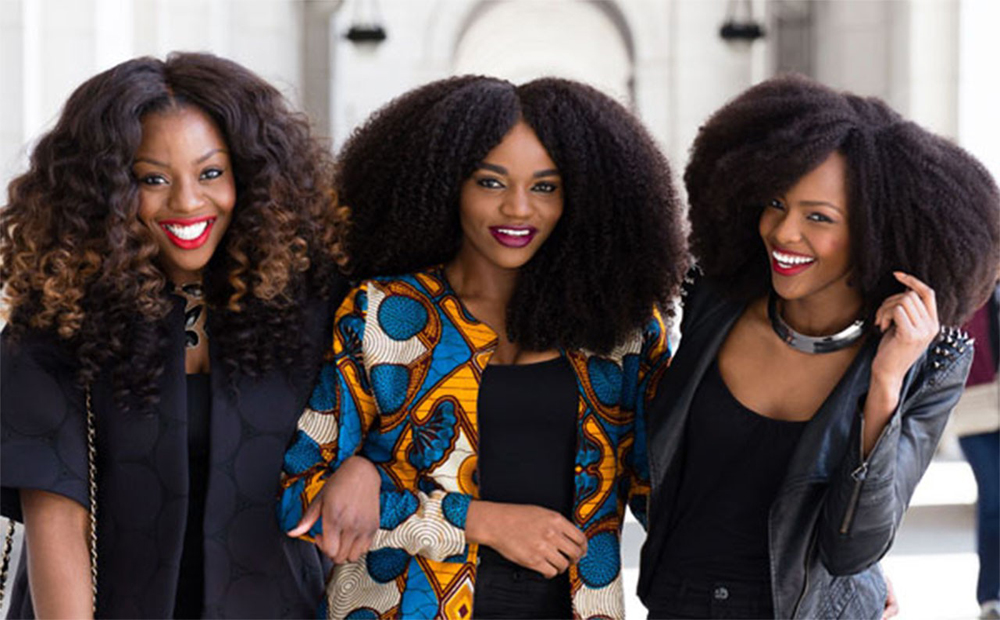 Brazilian hair offers what your natural hair has failed to offer you! With Brazilian virgin human hair, you receive a full head of thick, luxurious, soft, and silky hair. By choosing virgin hair weave, you receive an abundance of options. Our Brazilian hair bundles are available in an assortment of different colors.
Brazilian Curly Hair: Your Top Choice
100% virgin Brazilian curly hair is completely natural and chemical free, It meets our rigorous standards of being unprocessed and pure. It can be washed, cut, straightened, dyed as you desired to create a natural, comfortable style, and changes your look in an instant. The hair is soft with a natural shine, no shedding, and no tangles.
The Quality Of Brazilian Curly
Hair Material: Brazilian Human Hair

Hair Color: Natural Black Can Be Colored ( Dyed / Bleached)

Hair Weft: Machine Double Weft

Hair Texture: Jerry Curly

Hair Quality: Top quality - 100% Virgin Hair, Tangle Free, No Shedding, super soft, no smell, no lice. thick bundles, long lasting

Package: 3 bundles of Brazilian curly virgin hair

We recommend: For styles 18 inches or shorter, we recommend 3 bundles. However, for styles longer than 18'' inches, we recommend using 4-5 bundles to achieve a full look.
You can see this video to know the best Julia Brazilian Curly Hair.
How To Get Good Looking For Brazilian Curly Hair?
Brazilian Curly is coarser than any other hair texture that we carry. It is big curly hair, you will need to wet it down daily and use a daily conditioner when worn in its natural state. So, as follow, you will learn how to make your Brazilian curly hair look good.
Detangling
Before you do anything, it is imperative that your hair is properly detangled. Use a wide tooth comb or detangling brush on slightly damp hair and gently work through in sections from the tips to the root. Proper detangling will make everything from shampooing to styling significantly easier.
Shampoo And Condition
Using a moisturizing shampoo and conditioner will help fight frizz, define the curls better, and keep them looking fresh and shiny much longer. Make sure to let the conditioner sit for a few minutes in order to help detangle those pesky snarls.
Co-Washing
If you find your curls in need of a mid-week boost, co-washing is a great way to bring hair back to life and infuse extra moisture. As you did with shampooing, be sure to work your conditioner of choice in with a downward motion, using your fingers to gently detangle.
Deep Condition
Your Brazilian virgin curly weave bundles need deep conditioning. Conditioner must be used on your weave so that hair moisturized. Unlike your real human hair, weaves and hair extensions cant seem to freeze natural moisture and oils created from the scalp. So to keep your weave its best, you need to pick a cold wash which uses cold water in support of conditioner.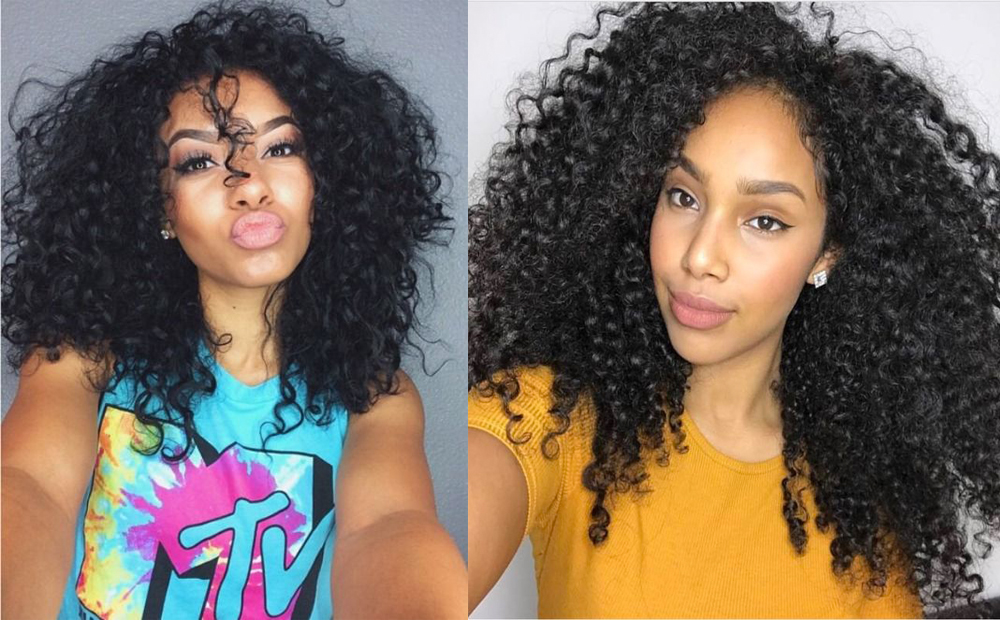 Don't Blow Dry On High Heat
To prevent dryness or frizz after wetting or washing, let the curly weave air dry naturally. Do not blow dry. If this is not an option for you then you can dry it on the ionic hair dryer that has an attached diffuser. Use a warm iron for smooth drying out of the curly hair while avoiding the robust strength provided by the common blow dryer. It will maintain the beautiful curl of your hair while avoiding frizziness.
Daily Moisturizing
Moisture is key to keeping your curls intact. By keeping your curls moisturized, they're better able to keep their form and less prone to frizz, which helps prevent tangling and cuts down on detangling time.
Daily Care
Spritz your hair daily with water to help with product absorption and follow-up with a leave-in conditioner designed for curly hair. Avoid products with harsh alcohols and silicones, which can make hair extremely stiff and dry.
Styling
Spray your Brazilian curly hair extensions daily with a mixture of water and conditioner in a spray bottle to detangle.

The kinky curly Brazilian hair is easy to style in its natural curl. If you wanted the curl to be more formed scrunch the hair when wet.

If blow drying, never aims the nozzle directly on the hair, it can cause shedding. The less heat the longer the hair last.

Coloring the hair is ok, just make sure to moisturize the hair more.

When sewing in Brazilian hair weave, if the weft is cut expect a bit of shedding. Sealing the weft if the cut is recommended.
Sleeping
Before going to bed, braid your hair into one loose braid at the back of the neck. After waking up, undo braid. If you feel hair is dry, you could put some hair oil or conditioner on the hair, make it shiny and humid.

Use styling aids, Such as mouse, gel, and hairspray in moderation (preferably alcohol-free products).
Speical Care For Brazilian Curly Hair
1.Choose a shampoo and conditioner that suit your hair type.

2. We don't suggest to dye the curly hair. Because the curl won't keep after coloring. Color hair with a professional stylist help if you need it.

3. Curly hair will tangle, as it is tightly coiled hair. However, tangles should fall out with water and conditioner.

4. Treat hair as you would your own hair, taking great care of your hair will ensure duration.

5. After swimming, clarify hair with clarifying shampoo and condition immediately.
Warning Tips
1. Make sure to rinse thoroughly.

2. Rinse with cold water.

3. Your fingers are the most effective way to massage the shampoo and conditioner into your hair.

4. Avoid using hot water.

5. Do not apply conditioner to the scalp.

6. Do not sleep in wet hair.

7. Do not use heat. you will loosen the curl or destroy it altogether.

8. Do not straighten curly hair because it may cause hair problems like shedding and tangle.
Shop For More Affordable Curly Hair
Shop For Virgin Brazilian Curly Weave 3 Bundles Deals
Shop For Affordable Virgin Brazilian Curly Hair 4 Bundles
Shop For Virgin Curly Brazilian Hair 3 Bundles With Closure
Shop For Brazilian Curly Virgin Hair 4 Bundles With Lace Closure