How To Get Perfect Curly Hair While Wake Up?
Nov.16,2017
Virgin Curly hair may not the most popular hair texture just as the straight hair or the body wave. Some curly hair made of the synthetic hair and virgin hair, but the real virgin curly hair are thick, soft, silky, minimal shedding and tangle free. Sometimes the curly hair will have more shedding than the straight hair because it is not so easy to deal with and it needs a lot of moisture and maintenance. To activate the curls, you will need to condition the weaves with a moisturizing conditioner often.
How To Get Perfect Curly Hair While Wake Up?
1. Clip Your Hair Up
Also referred to as "pineapple-ing" as you do resemble a pineapple with all your curls piled up on top of your head. Why does this work? When you sleep, you create tangles every time you turn your head. Clipping your hair up stops the knots, and also creates more volume in your hair in the morning. It's simple, but it really works.
I recommend using a clip, not a hair elastic, as it won't leave marks in your hair. Position the clip at the crown of your head or above so that it's comfortable for you to sleep.
2. Change Your Pillowcase
Since I switched from cotton to a silk pillowcase I have noticed a difference in my hair. Silk, or satin, is smoother and so there is less friction between your hair and therefore less frizz. The added bonus is no pillow creases in your face in the morning either!
3. Steamy Shower
In the morning, give your curls a shake and have a steamy shower. For my curls, this works to rehydrate my hair without having to wet it too much. Alternatively, you can use a water spray bottle to dampen and reshape any curls that need it. Apply your favorite oil or serum to smooth your curls.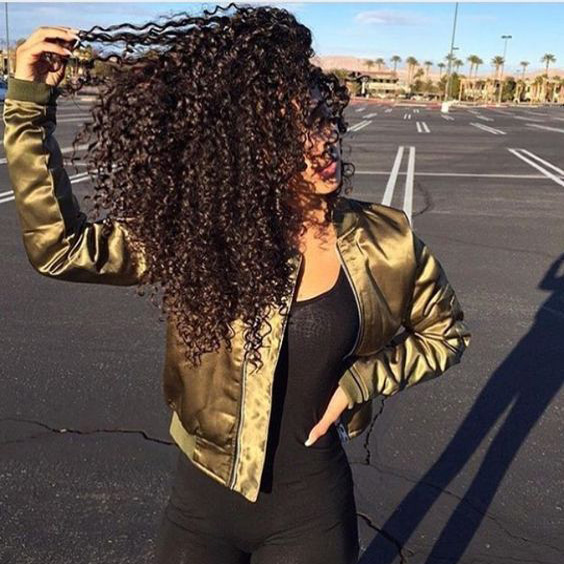 Here Are Some Care Tips
♥ To keep your hair clean and soft, please wash it twice a week, and leave the hair extensions in the conditioner longer to get more nutrition.
♥ Let your hair air dry and do not blow dry it, if you have to do, please dry it in a cold wind setting.
♥ Before you heat the hair, please be careful to avoid hair breakage.
♥ When bleach your curly hair, please use the mild shampoo, then use the mask to repair the hair after bleaching.
♥ Make braids when sleeping, so your curly hair will become more textured, Brush your hair from the bottom with wide tooth or just use your hands and move up a little step by step.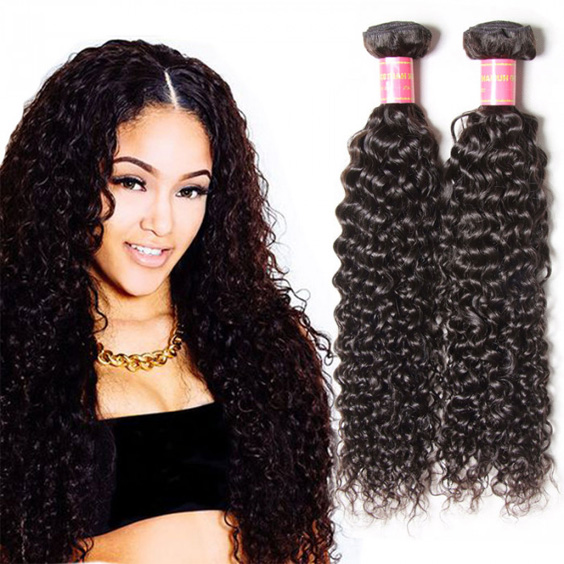 Hope this tips can help you, beautiful hair can make our life more and more colorful. Julia hair mall sells Brazilian, Malaysian, Indian and Peruvian virgin kinky curly hair weave for your choice. It is important to take good care of your virgin curly weaves for beautiful and long-lasting. Giving your curls more moisturizing conditioner which enhances your confidence and brings you perfect look.
Comments are Closed for this post.