How To Best Care Curly Hair
Dec.20,2017
Curly hair is unique. It bends and curves and coils. Because of all the twists and turns, it can be fragile and delicate. And because of its curvy nature, the natural oils produced by the scalp to soften and protect strands have a harder time traveling from top to bottom. As a result, curly girls often experience low levels of moisture. In essence, curly hair is thirsty hair.
Because of all of the above, lather-rinse-repeat is for the rest of them. For girls with naturally virgin Brazilian curly hair, the hair care regimen is completely different. There are the toughest to handle and take care of curly hair. If you are blessed with naturally curly hair or have gotten them done, read on. I'll tell you how to manage curly hair!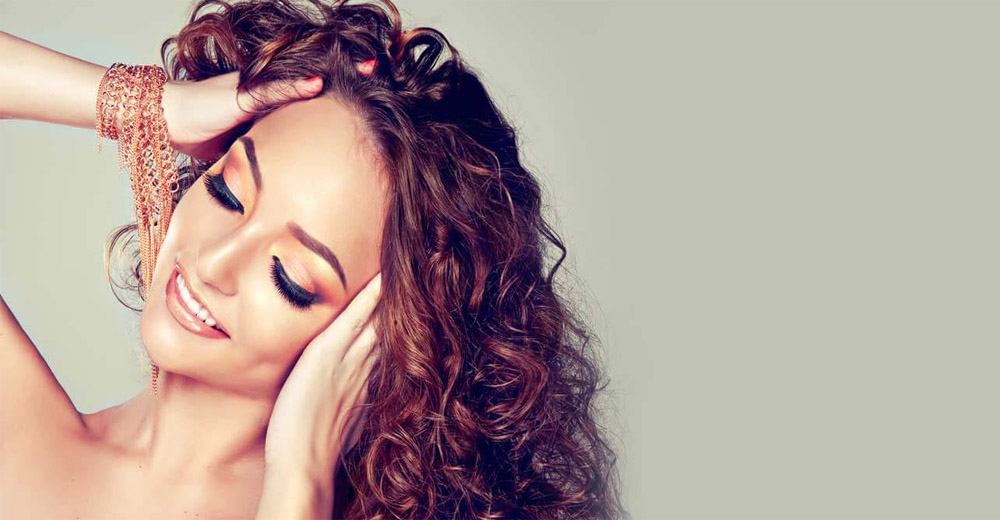 1. Comb Your Hair From The Bottom Up
Starting at the bottom allows you to gently detangle each knot, rather than compounding them all toward the bottom and yanking your way through with a comb.
2. Target Your Shampoo
When you wash your hair, you don't have to shampoo all the way down to the ends. In fact, too much shampoo can be drying because it cleans away natural oils before they can reach the lengths and ends of your hair to moisturize them. Concentrate suds on your scalp to wash away everyday dirt and oil. Leave your ends alone to keep natural moisture in the hair shaft and help it stay healthier.
3. Never, Ever Pick Up a Brush
The other item you shouldn't own: a brush. Never give in to the urge to brush your hair. The hair shaft of curly hair has bends in it, making it more susceptible to breakage with every twist and turn. Dragging a brush through your curls, wet or dry, is a recipe for breakage.
4. Don't Over-wash Your Hair
Get Clean! Shampoo allows you to remove excess product and dirt without stripping your hair's natural oils, which are essential for keeping your curls shiny, smooth and healthy. Thick, dry, curly hair should be washed at most once per week, while curly hair can be washed more frequently. Get Fresh! The shampoo is a great sulfate-free alternative for curlies with finer, less dry hair.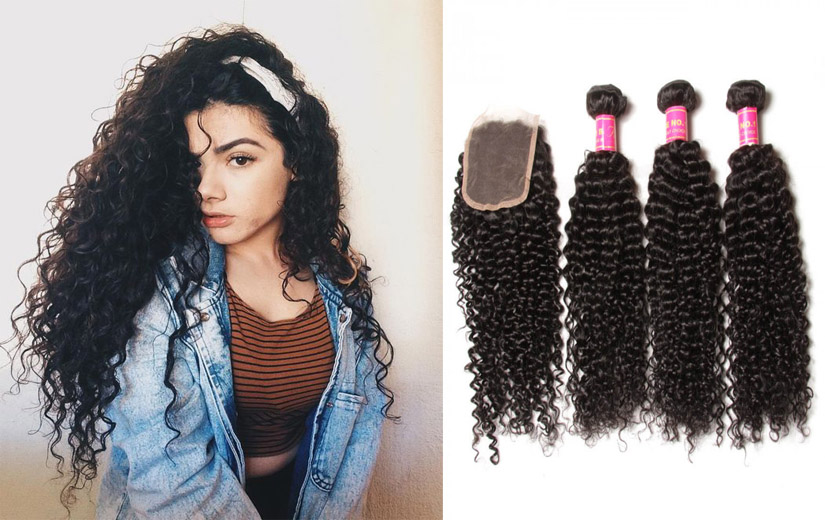 5. Use Deep Hair Conditioner
Curly hair tends toward dryness because natural scalp oils have a difficult time traveling down the coiled strands. All this dryness means that hair can break off and create frizz. Moisturize your locks by using a deep conditioning mask once per week. When you wash your hair, always condition your ends and use a leave-in conditioner for added moisture.
6. Use Cold Water
Always wash your hair with cold water, as cold water makes your hair shiny and less frizzy too. In cold climates wash your hair with Luke warm water. Completely avoid hot water, as it tends to strip away the already present natural oils. It sometimes also then forces the hair to produce more oil, further giving you problems like the oily scalp, dandruff, and scalp irritation.
7. Avoid Tower Drying
Drying your hair with a towel can roughen up your cuticles and cause frizz. Instead, use an old t-shirt to gently squeeze water out of yours. Don't have any old t-shirts lying around? Look for a microfiber cloth specifically designed for drying hair.
8. Detangle Your Curly Hair
Always detangle curls when it is wet or half wet, detangling dry curls will only make it frizzy. Always use a wide-toothed comb with soft bristles for detangling the hair. Using a narrow toothed comb or a hairbrush will only lead to hair breakage. If not done properly it will make your hair look blown out and not in proper shape. It also will make it difficult to manage.
9. Keep On Top Of Split Ends
Many curly hair care gurus advocate trimming split ends at home, but we think it's best to see a professional. Since curly hair is brittle and splits easily, you may need hair trims more than your straight-haired friends. But don't worry! Your length won't suffer. Simply ask your hairstylist for a "dusting" of your ends to keep your hair beautiful and healthy.
10. Extra Care For Colored Curls
Color tints on curly hair look fabulous, but they do involve a little more care. If your colored curls are feeling particularly dry, give them a dose of TLC with a deep conditioning hair mask once a week, as well as a hair oil, applied through the lengths and ends to deliver intense nourishment. Your curls will be moisturized, manageable, and healthy-looking!
11. Update Your Bedtime Routine
To prevent tangles and knots, sleep with your hair in a bun, low ponytail, or braid. Consider switching to a satin or silk pillowcase. Cotton pillowcases are incredibly drying for hair because they absorb hair's natural moisturizing oils and their rough surface creates friction which can cause breakage.
I hope these hair care tips can help you to make your curly hair healthy, beautiful and shiny which can change your look and enhance your beauty.
Julia Curly Hair is 100% Human Remy virgin hair. These curl hair waves are luxuriously soft and bouncy! Our Brazilian body wave is easily blended with most hair textures and styled easily! Peruvian curly hair lace frontal/closure and bundles deals are available for customers. Hair bundles with closure are well matched, available in various sizes and hairstyles.
Comments are Closed for this post.