How To Keep Your Weave Hair Look Fresh?
May.28,2018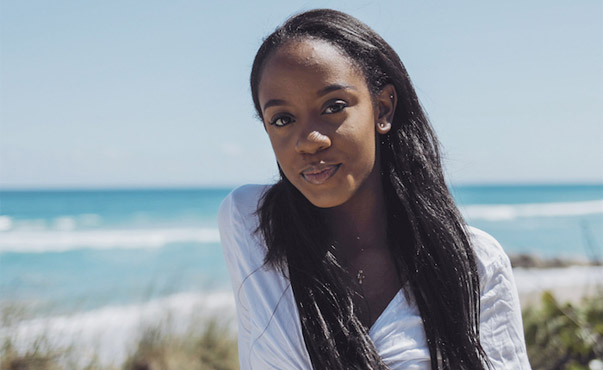 Not properly caring for your weave can not only leave your hair looking (and smelling!) less than optimal but it can actually damage your real hair beneath. Of course, it is important to keep your weave hair shampooed and conditioned, but there are a few other tricks to keep your weave looking fresh as the day you had it installed!
In either case hair or weave you wish that they remain good looking and at the same time fresh. Therefore with help of some following points given below you can maintain your weave hair fresh look. These were the provided tips that you must consider for fresh looking weaves all time.
Tips To Keep Weave Hair Look Fresh
Picking Your Weave Hair
It all starts with the hair selection. If you're a virgin weave hair newbie, you might want to go for a texture that mimics your own hair. It will make your life so much easier the first go-round. Also, do you want weaves that last two weeks or six weeks? Make sure you pick great quality hair bundles that can give you the results you're looking for. It is an investment, after all.
Combing and Detangling
It's all in the technique. Don't rip your comb through your weave! Remember that the tracks are sewn onto your hair. The more you pull and yank through the extensions, the more you can damage your hair. You don't want your hair to fall out from tugging on the weave. As you would with your own hair, always detangle from the bottom up and preferably while wet. Weaves can get tangled badly.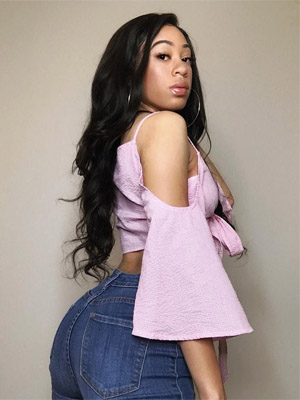 Shampoo Your Weave Hair
A weave needs more care than your own hair. At the end of the day, it is fake which means that it misses natural oils that come from your scalp. Every two weeks you should wash your weave. Preferably you should use lukewarm water and use a mild shampoo. To avoid tangling it is best that you do not turn your hair upside down while washing, as this can tangle the weave permanently.
Avoid bunching your hair as this may cause tangling too. If you are an active person and you sweat a lot you should consider doing this after a week and a half. After the wash, rinse well and allow the weave to air dry thoroughly.
Leave-in Conditioner
Apply a leave-in conditioner to the weave, and your characteristic hair, after each cleanser. A dime-sized measure of item ought to be sufficient. Rub it in with your fingers, covering the delicately. For sprucing up amid these in the middle of times you don't need to wash once more, simply apply the leave-in conditioner to the dry weave. Maintain a strategic distance from oils since they weight the weave hair down and will bring about tangles and tangle.
Drying Your Weave Hair
It's best to let your weave air dry (don't towel dry either!), but if you must use a blow dryer start with the weft, then move to the ends and work your way up. Stick to the lowest heat setting possible when drying or using heated styling tools. Just like with natural hair, the heat can dry the weave hair and loosen the bond. Use a wide-toothed comb for straight extensions and finger-style curly weaves.
Avoid Using Too Much Product
Avoid anything that contains sulfates as they can make hair dry and encourage tangling. Also, refrain from using anything that will make the hair oily or greasy. When using argan oil or other similar products, use a small drop.
How to Take Care of Your Weave Hair at Night?
For Short to Medium Styles With Straight Weave: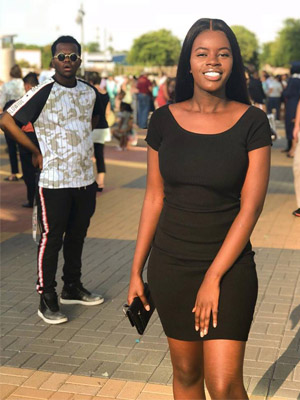 1.Brush out any tangles or knots with a wide tooth comb

2. Use a light moisturizer to re-hydrate the hair.

3. Use a moisturizer on the nape and edges of your hair, if you have any hair out, be sure to gently moisturize that as well and try to reach your scalp at least twice a week.

4. Wrap the sewn in hair in a circular motion using a large paddle brush around the head and secure with pins if necessary.

5. Secure with a silk or satin scarf or tight satin bonnet.
For All Lengths with Curly Hair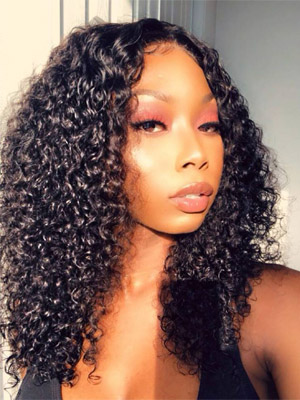 1. Avoid brushing and combing as much as possible - never do more than necessary to protect the curls, use your fingers and a wide tooth comb to remove tangles.

2. Rehydrate the hair with light moisturizers

3. Use either a daily moisturizer nothing too thick or heavy.

4. It is best to maintain curly looks with pin curls using small bobby pins If the hair is wavy, you can secure the strands with large dual strand twists, don't pin wavy looks. If the curls are tight, you should also use large dual strand twists and if the style allows, pin that down as well.

5. These styles should be protected in a loose-fitting bonnet. Tying them down with a scarf or tight-fitting cap will flatten the curls. Alternatively, consider pinning them up towards the crown of your head and wrapping the scarf around the head, leaving the curls untouched on top.

6. After removing pins or taking down twists, use your fingers to position the hair into the desired style.

7. Use any finishing or holding products you wish to use and Voila! You're back to beautiful you!
Rules to Follow When Caring For Virgin Remy Weave Hair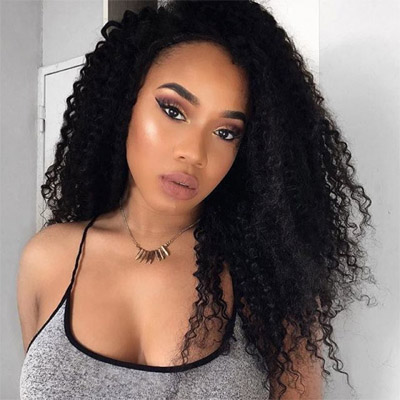 2. Avoid brushing Virgin Remy Human Hair when it is wet because hair follicles are vulnerable.

3. It is advisable to use organic and sulfate free shampoo, this is because sulfate deprives the hair of natural oils when washing. It can cause an unhealthy hair weave because it cannot get the supply of nutrients directly.

4. Wash with warm water to avoid damaging the weave hair.

5. Rinse in between washes and wash 1 or 2 times.

6. When the human hair weave is still wet, apply either coconut or almond natural oil because they penetrate to the extension and moisturize it. When the natural oil is applied to the weave it acts as a moisturizer for the hair weave bundles.

7. When rinsing the hair using an Arctic rinsing method. With arctic rinsing use cold water to rinse the hair, not the scalp.

8. When you wash the hair extension at home let it naturally air dry for 2-3 hours.

9. Every twice or three a week apply the natural oil to the extension. Consider using Argan oil for styling but it does not moisturize the extension like the coconut or almond natural oils.

10. The human hair extension is as sensitive as human skin so it needs moisturizing often.
When it comes to weaves the aim is to make sure that your hair smells good, ensure there is a glossy look, that it is detangled and bacteria free. Follow the steps above and you will have a better fresh weave.
Shop For More Best Weave Hair
Shop For Virgin Indian Natural Wave Hair 3 Bundles Deals
Shop For Best Brazilian Colored Real Human Hair Clip In Extensions
Shop For Best Virgin Indian Remy Loose Wave Bundles
Shop For Best Ombre Body Wave Virgin Hair 3 Bundles
Related Articles
Comments are Closed for this post.