Different Types Of Black Weave Hairstyles
Apr.12,2018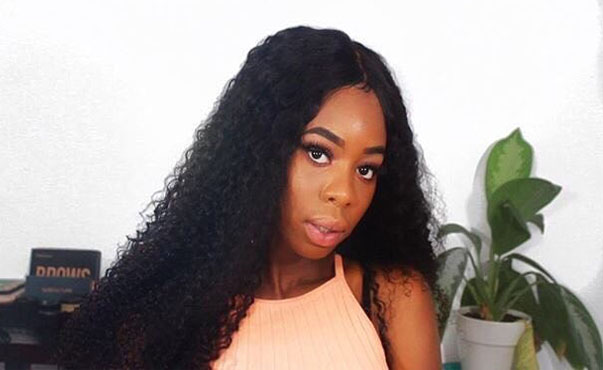 There are many different types of hair weaves, and you must know what type will fit with your natural hair in order to achieve a clean look. There are some different types of human hair weaves, and it is essential to know the kind of textures and feel they give off. When we began getting weaves as a protective style, we must learn more about different types of black weave hairstyles.
Different Types Of Black Weave Hair
There are various types of weave hair available. Virgin hair that has never been processed is the most popular grade of weave hair because this hair can be used for multiple installs and it can also be color treated.
Black women have many different textures of hair; luckily there's a variety of different textures and types of weave that can suit just about any texture. The most sought-after types of weave are Brazilian, Malaysian, Peruvian and Indian virgin hair.
Brazilian Hair
Brazilian hair is one of the best textures for African American women. It blends so well with our natural hair. This is the most versatile hair texture because it's density, softness, ability to last long, and the minimum of frizz. It holds curls great, and people usually go with this texture rather than Indian or Malaysian. It gives off a more natural look because you won't need much of this hair to make it full because of it's natural thickness already.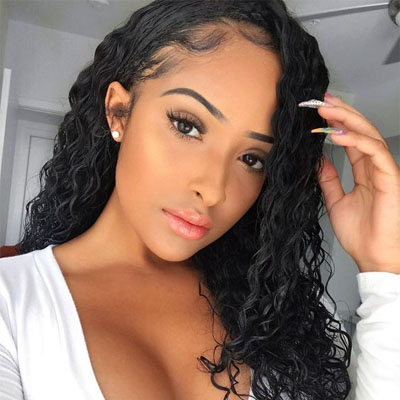 Malaysian Hair
Malaysian hair is very soft. It blends best with relaxed textures and girls with very fine, silky hair. It's extremely manageable and has the luster of its own. Low to medium luster, holds curls very well, very dark brown, ends of hair usually lighter in color, blends well with all hair types, does not swell or frizz in humidity, low maintenance. These hair types are a good choice if you have fine hair and are looking for something that will blend well.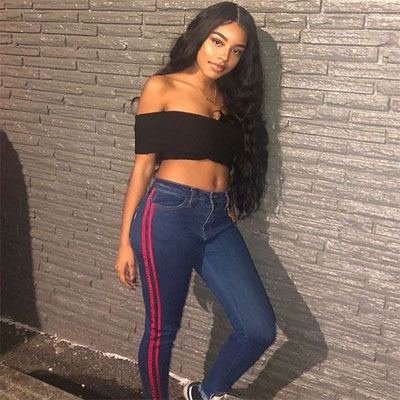 Peruvian Hair
Peruvian is the coarsest of the hair we've come across. As we know from the Indian and Brazilian virgin hair, that extra coarseness helps it blend and hold curls. The hair is dense and full so it would create a voluminous look when worn straight. However, it is more pricey than Indian hair.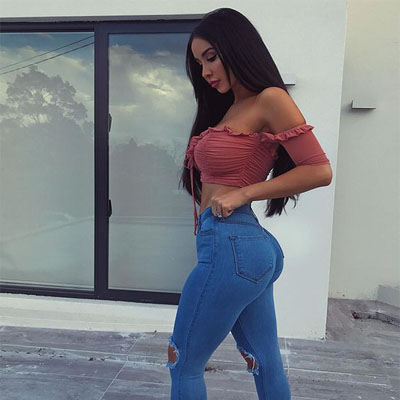 Indian Hair
Indian remy hair is one of the most popular types of hair and often costs much less than other types of hair. Indian hair has a unique texture and the hair is generally very thick. Indian hair's curls are also usually very tight. The hair is also easy to maintain and lasts longer if it is properly taken care of.
Different Weave Hairstyles
Each type of weave is characterized by a particular texture and comes in multiple wave patterns including straight hair, body wave, deep wave, loose wave, natural wave and curly hair.
Straight Weave Hairstyles
Straight hair weave is usually best for people who have naturally straight hair, or who can easily manage to make their own hair straight in order to blend. It lays flat and is easy to smooth into any style. Pictured is Malaysian virgin straight hair.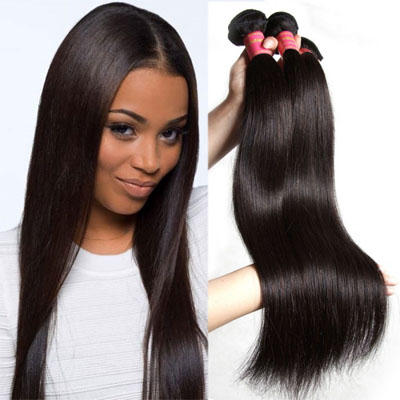 Body Wave Weave Hairstyle
Good for people who have wavy natural hair or what I have learned is if you often wand curl your natural hair, you could pull this look off too. Body wave has large and in between tight and loose curls. If you are tired of straight hair, try body wave; it's a huge step for a voluminous look. Enjoy the subtle and beautiful waves of the body wave sew-in extensions. Pictured is Brazilian virgin body wave hair.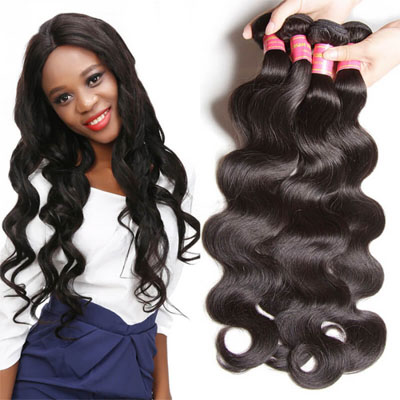 Deep Wave Weave Hairstyle
Great for natural curled beauties because it will blend so well while also adding volume to big, deep curls. Usually with this look, if you only have naturally straight or wavy hair, it'll be best to buy a closure piece or again, wand curl your leave out. Pictured is Brazilian virgin deep wave hair.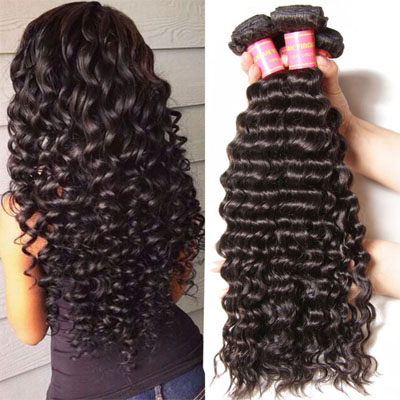 Loose Wave Weave Hairstyle
The perfect weft for someone who is looking for a loose curl definition. The Loose Wave Weave provides a subtle wave pattern throughout the wig. You can enjoy alternate styles between straight and curly, or just keep it natural and wavy, much like its body wave counterpart. The only difference between the Body Wave and the Loose Wave is that the wavy pattern is less defined in the latter. Pictured is Indian virgin loose wave hair.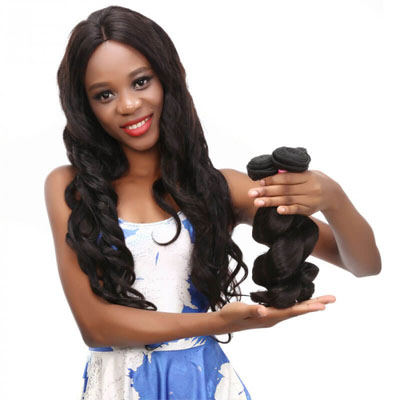 Natural Wave Weave Hairstyle
Natural wave hair is perfect for multiple hairstyles and the perfect weave if you're looking for natural hair extensions. Enjoy a nice subtle wave with this natural hair weave. Pictured is Peruvian virgin natural wave hair.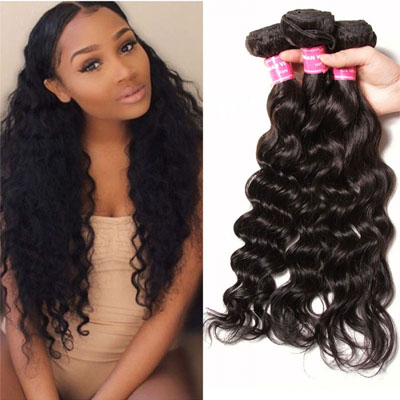 Curly Weave Hairstyle
Curly weave hairstyles, youthful and fun, come in different lengths. To be specific, you can wear a curly bob that just touches your shoulders, or can wear one that hits your mid-back. You should decide which side you want it on when weaving the hair in if you want a part in your hair. Although some weaves can be easily changed, others aren't changeable. For short hair, you can add a curly weave to the front and top of your hair, leaving the back exposed. Pictured is Indian virgin curly weave hair.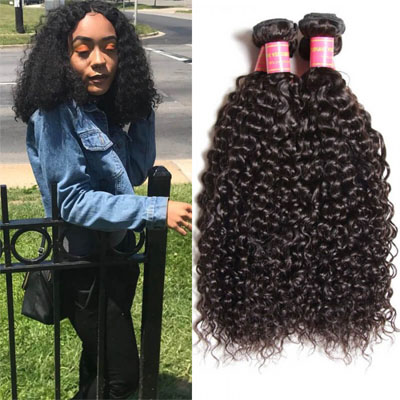 Conclusions
To all the women who love wearing weaves of different types let me guide your way through making fine choices. Different types of weaves require different levels of maintenance.
Malaysian hair is very fine and blends well with both straight and curly hair.
Indian hair is dense and makes a good match for black women's hair.
Brazilian hair is coarser than Indian hair and goes well for curls.
Peruvian hair is the coarsest of all, full, and dense and is best for curls.
Choosing the best human hair weave would be a treat if you are clear about your requirements i.e. your hair texture, volume, length etc. The soft and silky touch of the weaves would boost up your confidence. To make your hair look thicker and full try an extra weave. Hurry, choose any of these top amazing products and restyle your hair for that amazing look. When it comes to the beauty and health of your hair, never accept anything less but the best.
Shop For More Best Weave Hair
Shop For Virgin Indian Natural Wave Hair 3 Bundles Deals
Shop For Best Brazilian Colored Real Human Hair Clip In Extensions
Shop For Best Virgin Indian Remy Loose Wave Bundles
Shop For Best Ombre Body Wave Virgin Hair 3 Bundles
Shop For Julia Lace Front Full Lace Wigs Peruvian Curly Hair Wigs