How To Avoid Hurt From Sew-in Hair Weave?
Mar.13,2018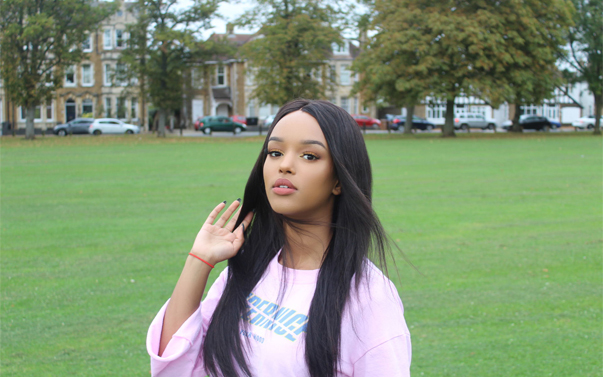 A sew-in weave is a type of hair extension that is typically done at beauty salons where real human hair is sewn onto small, tightly woven braids against the scalp. Many people believe that these extensions look more natural than most other types, such as wigs or clip-in hair. In most cases, a sew-in hair weave will last for at least three months before it must be taken out.
Sew-in hair weaves are a fantastic way to grow your hair. It is one of the methods that we've used to grow our hair out whenever we've wanted to start over. Many women use sew-in hair extensions that can be added to their own hair with different methods to add length or volume. They are supposed to look natural, so they can be expensive.
However, virgin sew-in human hair is an investment. We must protect sew-in hair weaves from any hurt. For example, the Indian human hair sew-in weave is one of the most popular hair textures in the market. If you make some mistakes while wearing good Indian bundle hair, you will hurt your hair. Today, we will discuss this problem. Follow reading!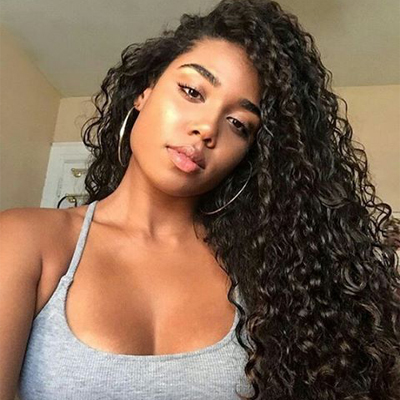 Firstly, What Mistakes You Would Make?
Neglecting the Hairline
Some people buy weaves that are different from their natural texture. If you plan to straighten or curl your hair to match the inserts, it's important to get all the way down to the hairline and root. This masks any differences between the two types of hair and creates a flawless style.
Leaving Bundles Attached to Too Long
High-quality hair weaves can last anywhere from six months to a year. The installation process can last three-four months. Although you might be tempted to leave yours for in this long, you should take breaks periodically.
Forgetting to Wash
Even though weaves don't get greasy the same way natural hair does, they still need to be cleaned because you touch and style the strands. Stylists recommend washing at least twice a week to eliminate oily buildup and odors. It's also important to make sure the natural hair underneath dries completely to protect your scalp and weave.
Purchasing Low-Quality Products
Hair weaves should be seen as an investment in your appearance. Look for genuine human hair rather than synthetic products to get the most natural-looking results. High-quality hair weave bundles give you the texture, color, and shine you want, so you feel confident and beautiful.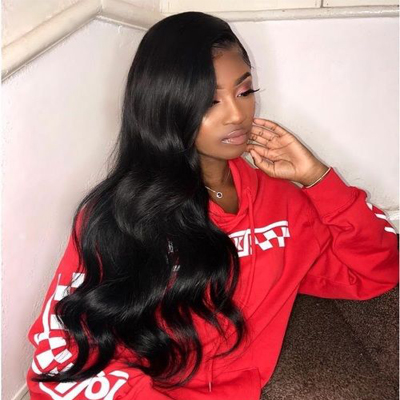 How To Avoid Hurt From Sew-in Hair Weave?
1. Leaving Bundles Attached Often
Have your hair weave taken out roughly every eight weeks. This allows your scalp and natural hair to rest. You can also take this time to condition the weave and restore its texture and shine.
2. Wash Your Sew-in Hair Weave
Part your weave into four quadrants. Create loose knots and secure with clips to reduce tangling. Use a spray bottle with diluted shampoo and diluted conditioner to reduce buildup. Saturate each section then massage product into scalp and hair as you would your natural hair
3. Conditioning
When conditioning, use a wide-tooth comb to detangle. Rinse section by section, loosely wrapping back up in a knot when moving onto the next.
4. Deep Condition
Deep conditioning opens up your hair cuticles and allows the product to deeply penetrate the strands bringing back the softness your weave once had.
5. If it hurts, get out of there
Tracks should be sewn in firmly but comfortably. You should not leave the salon in pain. Keep a weaving thread and needle handy at home for any tracks that come loose. It's not worth losing your hair.
6. Don't Use Product
Oils, cremes, and hairsprays will weigh down your weave and cause build-up which can lead to odors! Sprays can dry out the strands. If you invest in a quality weave, you won't need to apply product between washes. If you have a curly human hair weave, a dollop of leave-in conditioner on the damp hair will control frizz.
7. Don't Use Heat
Steer clear of curling and flat irons. Bantu knots or jumbo braids at night can create beautiful curls and waves in the morning. Just lightly finger-comb. The less you manipulate your weave, the less stress you're applying to your real hair.
8. Oil Your Edges and Scalp
Rosemary herb combined with an oil can condition hair and stimulate growth. Mix in a squirt bottle so that you can direct the oil to your scalp and avoid the contact with your weave.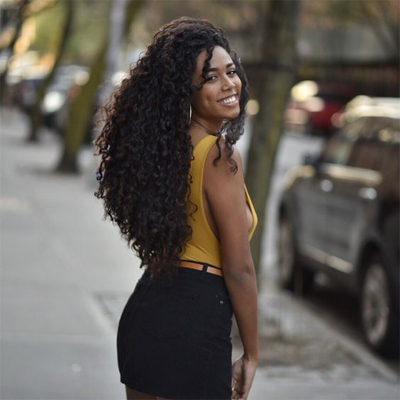 The Pros And Cons Of Sew-in Hair Weave
Pros:
You can add thickness to your hair.

You can have different colored dip dye without having to bleach your real hair.

You can have different lengths of hair without cutting your real hair.

You can give your real hair a bit of a break. The hair that is in braids won't be styled or brushed.
Cons:
You have to style the hair carefully to cover the tracks of the weave.

It can become knotted or matted quite quickly.

Unstyled they can look pretty awful.

It takes a long time to dry it.

You may need to plait it up at night to try and stop it from knotting.

When you take it you may panic at how many hairs seem to fall out. This is just your daily hair loss that hasn't been able to fall out as it's in braids.

You can't really have a lazy hair day.
Conclusions
Many women alike use the hair weave to get the long, luxurious locks that people envy. As sew-in weaves become more popular, more and more people love to choose virgin weave hair. We have Brazilian virgin hair or Peruvian sew-in weave for sale. No matter which hair textures we choose. We must avoid hair hurt and make our hair bundles with lace closure healthy, shiny, and soft.