Mistakes You Would Make On Your Hair Weave
Nov.18,2017
Human Hair Weaves are awesome, and you are here because you know it! They can make your dream hair come true, and even win you umpty compliments. We all can make mistakes when we care about our hair weave even without knowing it's a blunder, that's why we have gathered the most common mistakes you may do with your virgin hair bundles with closures to help you avoid them and make hair beautiful and healthy!
Today, Julia Hair Mall offers you a guide to the most common mistakes women make in their quest to have the hair of their dreams.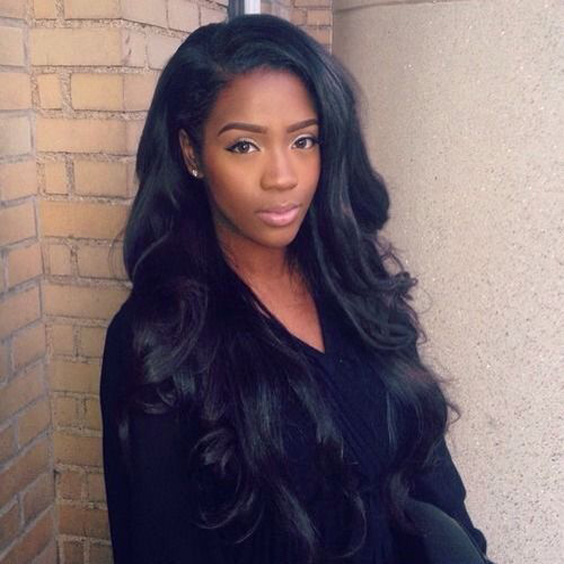 ♥ Washing Your Hair Too Often
It's a common misconception that our hair, like our bodies, needs to be cleaned every day. It doesn't. The only thing you're doing when you wash your hair every day is stripping it of the essential oils it needs to remain healthy. If your unwashed hair is driving you crazy, try some dry shampoo. The recommended frequency depends on individual factors, such as your hair type and the quality of water you're using. If your hair belongs in the oily category, it is advisable to wash your hair once every 1-2 days.
♥ Wrong Condition Your Hair
You should be applying your conditioner from the middle of your hair to the tips while steering clear of roots. Your scalp makes enough oil naturally to keep the roots moisturized, so adding conditioner there on top of it is overkill. You should condition your hair roots with unneeded chemicals.
♥ Not Being Patient With Your Tangles
In all honesty, you probably should wait until your hair is 70-80% dry before you begin to brush through it. Any time before that could mean you're brushing out the conditioning treatments and good oils and nutrients. Allow your hair to breathe for a little bit if you have the time. You'll save your hair later.
♥ Drying Your Hair With A High Temperature
When you are in rush, it is so tempting to turn your hairdryer's temperature switcher on maximum and do the job in a few minutes! This is a horrible mistake that damages and kills your hair. Remember that you should set the lowest heat to dry your hair. It's better to spend two more minutes for the procedure and has healthy hair than save just a little time but get big problems with your hair.
♥ Getting the Wrong Haircut
Long, single-length hair cascading down your back may seem good in theory, but it's not a great option for thin-haired ladies. Soft layers are essential for creating fullness and movement. Layers (no longer than your collarbone) will also frame the face better than long wispy strands that hang haphazardly past your shoulder blades.
♥ Forgetting To Moisturize And Nourish Your Hair
Hair loses moisture quickly. You can use special balms and hair masks to address this problem to make sure that the products you use are not damaging to your hair type. Use balm either simultaneously with shampoo or immediately after rinsing it off. The correct way to apply balm is to smear it along the whole length of the hair while avoiding rubbing it into the skin.
♥ The Wrong Water Temperature
Many people use excessively hot water when washing their hair. This is a serious mistake. Hot water strips your hair of color and activates the oil-producing glands. Ideally, you should be using warm or tepid water — this will help dilute the oil glands' secretions, remove dirt, and improve blood circulation. It's best to conclude the procedure by treating your hair to a cool or cold shower — such a finish will stimulate circulation at the hair roots and make your hair look smooth and shiny.
♥ Brush Wet Hair
Don't do it! Your post-bathing ritual is just as important as what's happening inside your shower. Water actually weakens your hair's bonds, so running a brush through when it's wet and defenseless will leave you with way more breakage and damage than if you waited 15 minutes for it to dry.
♥ Going To Sleep With Your Hair Wet
It causes a lot of friction. When you sleep and move your hair it can cause a lot of frizz at the back of the head. Dry your hair before you sleep. Some people get lazy at night and do this but it only ends up causing more work for you in the morning. You will have to work on your hair twice as long to get the frizz out. The problem is when you go to bed with your hair wet the cuticle is not quite sealed and with all the friction from moving around at night, it can cause frizz.
Julia Hair And Beauty Company is the largest direct provider of
100% virgin human hair weave
in the global market. We offer a great selection of hair textures, colors and lengths - so you can stay on top of the style game!
Comments are Closed for this post.