Curling Iron Mistakes And How To Avoid
Sep.29,2017
Curling hair seems pretty basic. You heat up a curling iron, wrap your hair around it, and you're done. Unfortunately, there are plenty of curling iron mistakes you could be inadvertently making that could damage your hair or prevent those darn curls from lasting all day — no matter how much hairspray you use. You might think that higher heat or longer curling is the answer, but it's not. In fact, there are some details that can make or break your curly hair weave and discover how to avoid them with this list of common mistakes.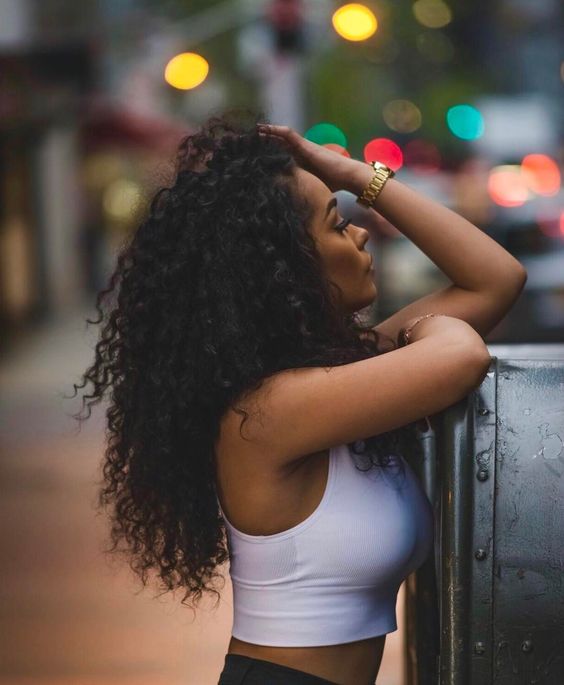 Not prepping your hair
The first step to getting a great, safe curl is by prepping your hair. It's incredibly important to prep your hair with a heat protectant before you blow-dry and curls. The best way to do this is to apply a heat protectant product, then blow-dry your hair completely. This creates a barrier between the cuticle and the heat to prevent damage. Styling glazes or pomades are also popular, as they deliver more control and texture when curling. If you know your hair has a tough time holding a curl, mist each section lightly before styling for a stronger hold.
Using the Wrong Barrel Size
Another mistake that a lot of people make when they are using a curling iron is using the wrong size barrel. Bigger barrels will create bigger waves and smaller ones will result in tighter curls. You might want to swap the two based on the kind of look you're after and which one you are more comfortable using. For those with long hair, it's better to use a bigger barrel. Using a smaller barrel is best suited for those with shorter hair as it can make tight ringlets.
Using the Wrong Heat Settings
The heat factor is very important when using any hot tool, since using wrong temperatures could damage hair and the desired hairstyle might not be achieved. Low heat settings are recommended for hair that's color treated, fragile, or fine; while high heat settings are suggested for thick, coarse, or curly. The low temperature should be below 200°, while the high temperature should fluctuate between 200 and 300°. On the other hand, you should never go above 400°, since that kind of heat could be way too harsh for your locks.
Curling In The Wrong Direction
There is no definite wrong or right direction to curl hair. But to achieve natural curls, be sure to curl in the direction away from the face. Proceed to curl different sections towards the back in a similar fashion. Do alternating directions with other sections of your hair to have a more natural and messy look. This works best for those who have short hair.
Curling too much hair at a time
If you take too much hair at a time (or make too big of a section), the curling iron won't be able to curl the entire section properly. Instead, the heat will only hit the layer of hair that is closest to the barrel and will leave the outside layers untouched and uncurled. The general rule of thumb is to use 3-centimeter-wide sections of hair, but for a more natural look, use varying widths of sections to create a natural-looking curl.
Choosing the Wrong Material
If your curling iron is made of metal or chrome, maybe it's time to consider buying one from another material. While metal and chrome irons are cheaper, they are also very damaging to your hair because they open the hair cuticle, which inevitably damages your locks. Opt instead for tourmaline and ceramic, both of which release negative ions that close the hair cuticles. In tourmaline irons, that action prevents moisture loss and provides frizz control; while in ceramic irons the heat distribution is evener.
Curling Your Hair For Too Long
You should not leave your hair in the curling iron for longer than 5-10 seconds. Try to avoid holding your hair on a curler for long because it can be damaging. Not only can your hair break off, but it increases your chances of burning your hair off. Keep your hair safe by not leaving each section of your hair on the curling iron for a long time.
Clamping the Curling Iron
If some indents have appeared on your hair after using the curling iron, they might have been caused by its clamp. To avoid this, clamp each hair section in the middle and then do the rest. Remember to not clamp for too long, and avoid contact between the clamp and the ends.
These common mistakes that people make with curling irons can be avoided. Be sure to follow all the tips above for a safe curling session. Be sure that you are not leaving your hair on the curling iron for too long or else you could cause a significant amount of damage to your hair.
Julia Curly Hair is 100% Human Remy virgin hair. These curl hair waves are luxuriously soft and bouncy! We have Brazilian kinky curly virgin hair, Malaysian natural curly hair, curly Indian Remy hair weave and Peruvian curly hair bundles for your choice and on hotting selling. We make the female as our guide customer, use the special design to transmit the warm, romantic, free elegant and delicate to you.
Comments are Closed for this post.