How To Choose A Wig To Look Young?
Aug.29,2018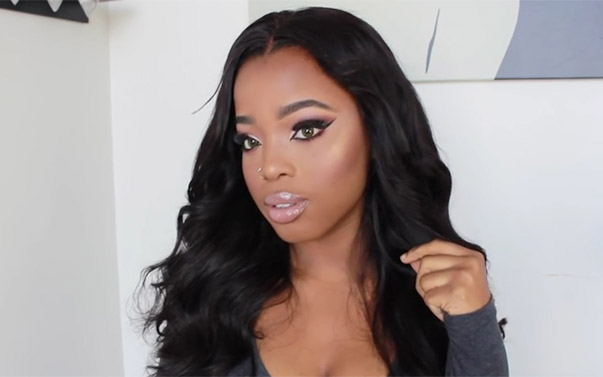 Wigs can cover our flaws. It is people who see our beauty and give us great confidence. Similarly, we can also be young by wearing a human hair wig! How can you choose a wig to look young? this is a question. But it does not matter, we will give you some advice so that you will no longer be confused. So here are some tips we provide you to choose a wig to look young.
The Base: Choosing A Wig Work For You
Many women choose a wig style and color that are similar to their natural hair, while others take this opportunity to experiment with a new and young look. There are several things to consider when choosing a wig, such as fiber type, style length, face shape - as well as lifestyle. These are all important factors in finding that perfect style.
Consider Style Length
As a rule, shorter "shake-n-go" styles are easiest to care for. Longer synthetic styles require a little more maintenance. A common mistake women make is choosing a style that's too long, which might not only be more work but may overwhelm their features.
Consider Your Lifestyle
What does your typical day involve? Will you be wearing your wig every day, or only occasionally? These questions, as well as others concerning your work, recreational and social activity, may affect which style you choose. Be sure to keep your typical daily or weekly activities in mind as you try different wigs.
Customizing Your Style
Before wearing your wig for the first time, take it to your hairstylist and have them trim the bangs and sides to suit your face. If you plan on coloring a human hair wig, we recommend having your hairstylist do it.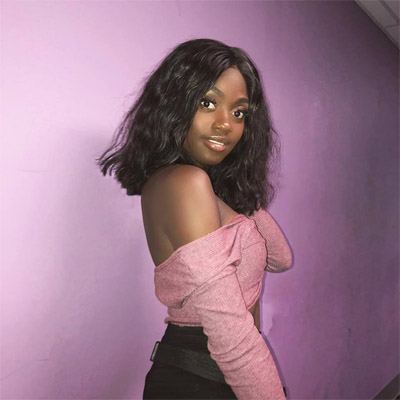 Whichever Type Of Wig You Pick?
Here are a few tips:
Pick a size that fits your head snugly.

Make sure the material feels comfortable on your head; wigs can be itchy.

Consider the options for wig caps, a layer of thin material that can go under your wig for comfort and help with itching. Just be aware that this can make it fairly hot under your wig.

Be sure to take your wig to your hairdresser to get it cut to fit your face perfectly. Very rarely does one come out of the box fitting you exactly right.

Buy a wig-stand to hold your wig and keep its shape.

Make sure you care for your wig regularly to preserve its lifespan.

Lastly, wear it proudly. You are beautiful!
Selecting A Cut Wig
Frame your face with an angled bob. A short bob wig is a timeless cut that can take years off your appearance. Because you avoid the possibility of damage to your weave hair,An angled bob simply means that the back is slightly shorter than the front. This angle can add a lot of movement to your style. A classic angled bob should reach the bottom of your jaw in front and get increasingly shorter toward the back.
Firstly, your bob can be chin-length or shoulder-length, depending on your preference.
Secondly, style your bob with a side part. Similar to bangs, a side part can give your face instant youthfulness.
1.Depending on what you want to emphasize, start your waves at eye level or cheekbone level.
2. Top it off with a side part and long bangs that sweep across your forehead.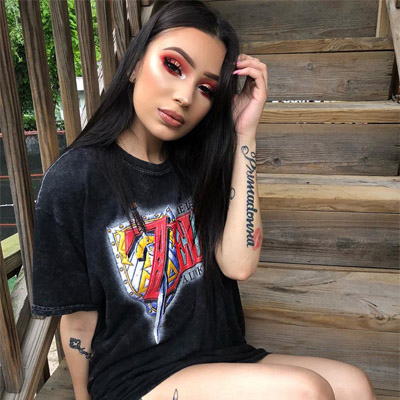 Choosing The Right Color
Choosing a color for your wig can be tricky, whether you're looking to match your natural hair color or want to try something different and look young. Since most styles come in a large selection of colors, it's important that you choose a color that will be the most match for you. If you want to take a dip into the fountain of youth, choose one of these hair colors that'll make you look years younger in an instant.
Caramel
For brunettes, caramel highlights offer the easiest and most deliciously rich way to add warmth and softness to facial features. Not only is it an update that's not overly extreme, but it can be made even more low maintenance by focusing solely on the ends and around the face. Caramel is guaranteed to make any brunette look fresh and vibrant, every single season.
Bronde
With its darker base and warm blond highlights, bronde is great for any age—because it perfectly toes the line between blonde and brunette. You get the youthful glow of golden blonde without going too far outside of your natural base. Face-framing highlights are key to this fresh shade.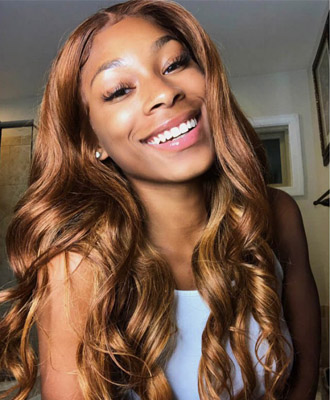 Strawberry Blonde
This bright blonde with wonderful hints of strawberry gives a bright option for blondes and redheads, especially those with cool skin tones that have natural light, orange-red base tones. Enhancing this hue adds a youthful glow to any lady, and it's easy to maintain to boot. A gloss every six weeks or so will keep the reddish hues vivid and fresh.
Golden Chocolate
We're pretty sure that coating any chocolate brown base with golden balayage might be the ticket to eternal youth. It creates a shade that will catch the sunlight like a blonde without having to stray from your brunette roots. That's the type of fresh, young glow we're looking for. Plus, framing the face with lighter golden pieces draws the focus away from any hollow areas, especially the cheeks.
Soft Black
For those who gravitate towards inky black hues—or have a naturally deep black base color—it gets tricky as time goes on and starts looking a little harsh as we age. Instead, soften the shade into a muted black to create a healthier, shinier head of hair. The hair color sits just on the edge of the brown-black spectrum, and it's much more flattering than jet-black.
The goal is to bring out a youthful glow in your face by infusing that same warmth and softness into your locks. If you do it as the above, you will reach your goal as soon as possible. Unless the above tips, you must wear wigs comfortably and correctly. Then you will look younger.
How To Make Sure Wig Fits Comfortably And Correctly?
Carefully follow the directions that come with the wig.

If you wear glasses, remove them before trying on the wig.

Be sure to shake out the wig vigorously before putting it on.

Consider investing in a Wig Hugger. This cushioned gel band ensures that the wig is positioned comfortably and securely on your head.
This guide can help you to choose a wig look young and natural. I hope you can learn more and change your look. Come on!!!
Shop For More Affordable Human Hair Wigs
Shop For Julia Peruvian Curly Hair Full Lace Wigs
Shop For Julia Cheap Straight Full Lace Wigs
Shop For Julia Short Wavy Brazilian Real Hair Bob Wigs
Shop For Julia Best Quality Wavy Hair Long Wigs
Related Articles
Comments are Closed for this post.