How To Make Your Human Hair Wigs Look Real?
Check What Customers Are Discussing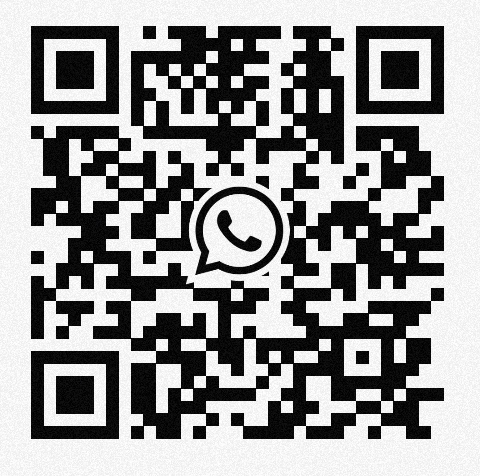 Scan The QR Code
Jan.22,2018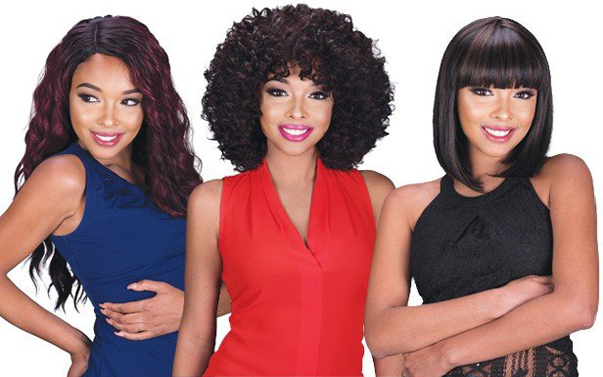 If you are wearing a wig, either for a fun night out or as a replacement for your own natural hair, you want it to look as natural as possible. In fact, the thought of a wig being spotted a mile away is that probably keeps more people from wearing them. But with current wig products out on the market that already look very natural and a few tips and tricks, it's easy to make your wig look real!
Not necessarily. Although many prefer human hair wigs because they look more natural, synthetic wigs have come a long way over the years, and look more natural than ever before. Plus, they require less maintenance and often last longer. You can even use heating tools on synthetic wigs now without causing damage.
How to make your human hair wigs look real?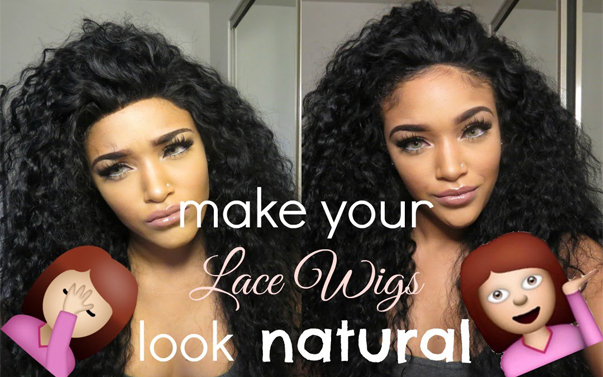 Shop At a Hair Store
Shop at a hair store instead of costume store. Whether they're year-round or a seasonal pop-up, costume shops will overcharge for wigs. Beauty supply stores that sell wigs will be your best bet for a solid quality-to-price ratio.
Ensure that your wig fits properly
When a wig is ill-fitting, it can move around on the head or pop up in the back. This will not only be uncomfortable, but it will not look natural. Once you have your head measurements, you can shop for a wig in either a petite, average or large size depending on your measurements.
Get a Trim
Once you buy a wig, take it to your stylist and have it cut while it's on your head. Even if you like the style of the wig, it helps to have the hair thinned out in certain spots, such as the temples, because most wigs contain excess hair that can make them look bulky. Your stylist can also trim the wig to flatter your face shape.
Rooted Colors
Rooted colors give your wig dimension and a very natural look as it gives the illusion of the hair growth from your scalp. Rooted colors are also a product of a high-end salon visit. This also helps give the illusion of natural hair. However, if you just can't get used to the idea of the rooted look or If you cant find a rooted color for your wig, make sure you pick a color that has a blend of two or more colors to give you dimension. Highlighted color has relatively the same effect as rooted. Solid colors and wigs have a tendency to look less natural.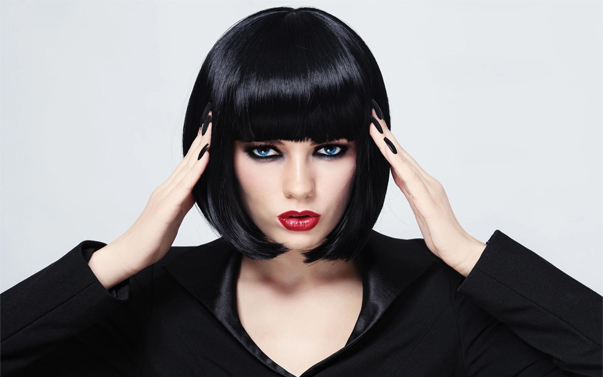 Stick To Your Roots
At times it can be tricky to line up the front of your wig with your hairline, especially when you have a widow's peak. It can be even more laborious to find the position for your wig when your wig is a completely different color from your real hair. Buying a wig with roots similar to your current hair color will make your wig look more natural without having to do any additional work.
Choose a Good Brand of Wigs
Choose a good brand of wigs for a more realistic look. Most of the time the better the brand of wig, the better the wig's appearance. Also, be mindful of the color of the wig. Select hair extensions that are a hair color that complements your skin color. Start off with a wig that matches your natural hair color and choose similar shades. Also, consider a wig with bangs. Wigs with bangs look more realistic than wigs that don't have bangs. This is because bangs cover the hairline.
Choose Wisely
If your goal is to make your wig look as real as possible, consider a human hair wig with a lace front. This type of wig is used in Hollywood all the time because of its natural appearance. You can style it with heat tools, just like your own hair, plus pull it back into a ponytail or updo with a seamless hairline. Be sure to consult with your stylist about your lifestyle and typical hairstyles so that he or she can make a good recommendation on which wig to choose.
Apply Hair Oil
Apply a tiny amount of hair oil to your fingertips. Dab the hair oil on the full lace wig or lace front wig hair around the part -- combing out any excess makeup or powder that may have gotten into the hair. Gently comb your full lace wig or lace front wig out!
Don't Use Just Any Brush
If you've worn a wig before, you know that it can get just as tangled, if not more, than your actual hair. To gently detangle, look to a wide-tooth wet brush, which will be most gentle.
Video Tutorial
Feedback From Customer Caroline A On Juliahair wig
As you get more comfortable with human hair wigs, you will probably come up with your own way to make your wig look more natural. Following the above general tips to learn more to make your wig look natural. Come on!!!