How To Tell If A Wig Is High-quality?
Mar.07,2018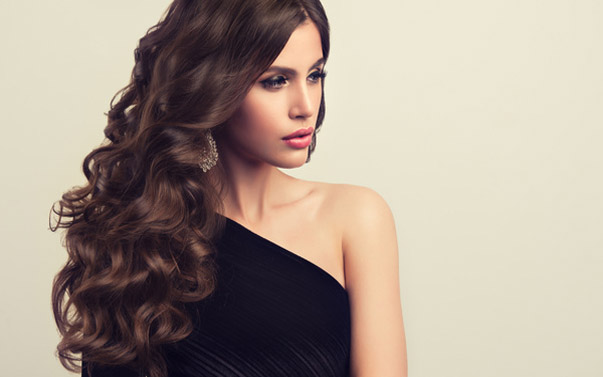 Choosing hair wigs is not that complicated. These days, human hair wigs have become very much popular. These wigs are available in all lengths, colors, and sizes. A lot of things are to be focused on while wearing a wig.
Many women choose a wig style and color that are similar to their natural hair, while others take this opportunity to experiment with a new look and look natural.
When looking at wigs you should also consider their quality. The quality of a wig is very important as it could be the difference between your wig lasting for a long period of time or for a short period of time. It is best that you get the highest quality wig that you can possibly afford so that your wig is of a high standard and will last for a long period of time.
But we all have this problem that we don't tell if our wig is high-quality. Today, we will talk about this problem and help you to choose the high-quality human hair wig which is the best suitable for you.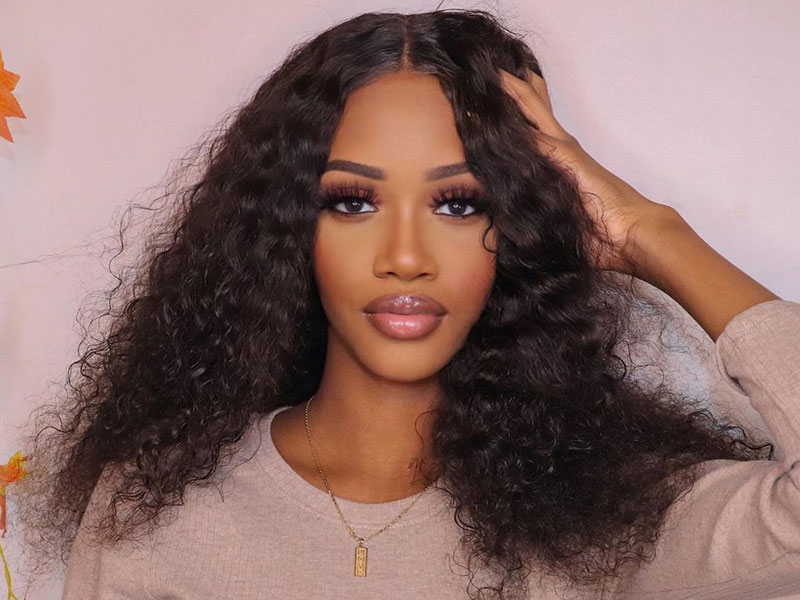 Firstly, Know The Features Of Human Hair Wigs
Exposes a natural-skin part for a true-to-skin appearance.

Styled with a classic French part and lined with softly woven lace to form a gently secured top.

Same length hair from scalp to ends for a natural, long, layered look.

Made of revolutionary silk-like spandex that has tiny holes, barely visible to the eye, to prevent hair inversion in the surface area of the cap, for a natural look and feel.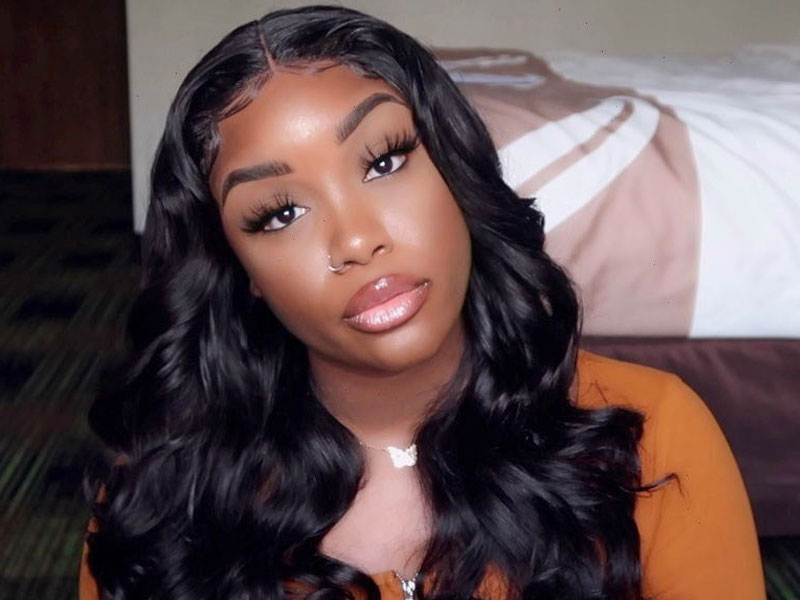 Secondly, You Must Know The Types Of Wigs
Human Hair Wig: Usually cut and acquired from people in India and parts of Europe, these tend to be more lifelike and durable than synthetic hair wigs, but also pricier.

Remy Hair Wig: Made of human hair, often Indian in origin, these wigs keep the cuticles intact and aligned to create a more natural appearance and prevent tangling.

Synthetic Hair Wig: Constructed from synthetic fibers such as polyester, acrylic, and PVC, these are lighter and require less upkeep than human hair wigs.

Lace Front Wig: Hair—either human or synthetic—is hand-tied to a sheer lace scalp covering, which is either glued or taped to the head. Lace front wigs create a realistic-looking hairline.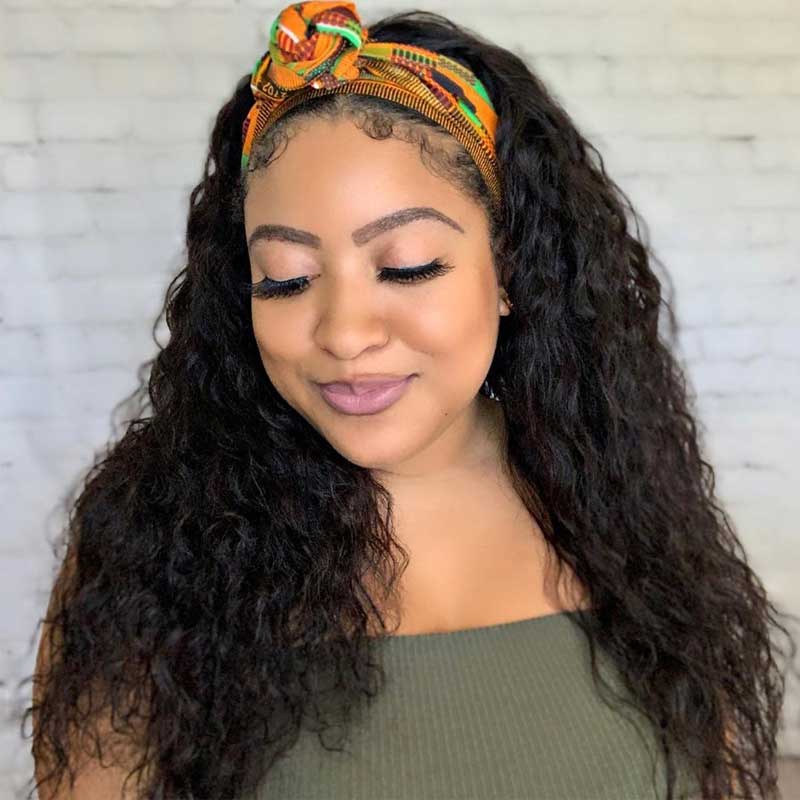 Full Lace Wig: It is the most popular and natural looking wig, all hair is hand-tied on the lace cap which brings the cap more ventilate and breathable. We also have a silk top full lace wig available in stock which is undetectable for the front hairline because the silk base is invisible, the silk base size is 4x4.

360 Lace Frontal Wig: The new product in the market, all hair are hand-tied all the way to the cap, machine-made on top. So it is more natural-looking from front and back, you can wear the ponytail and updo, the price is between full lace wig and lace front wig.
You can choose wigs depending on what you like. After that, we need to know if it has high quality and will give you a real look.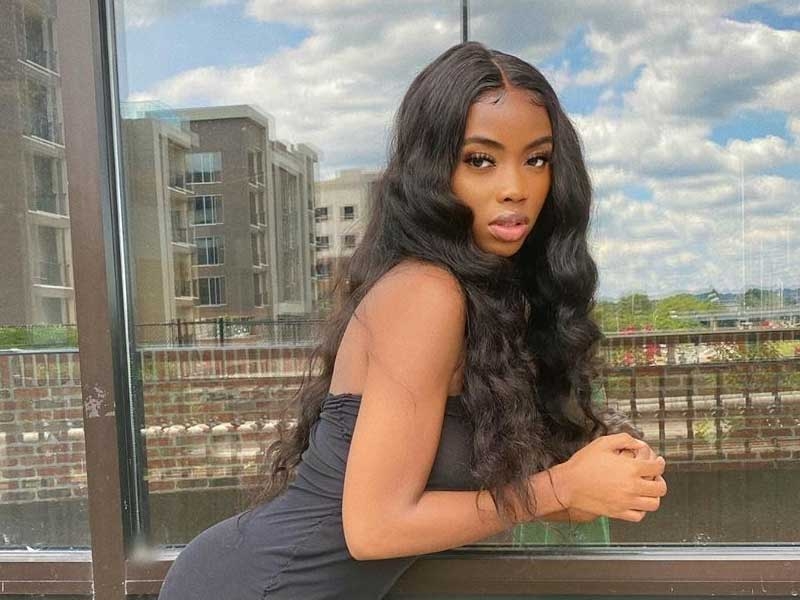 How To Tell If A Wig Is of High Quality?
Many women have one question: how to identify the good quality of the wig, such as one type of hair wig: wigs made of Indian virgin hair, of course, there are many other types. Now let me share some methods.
Method 1: Burning With A Lighter
It is a more theoretical way. Burn a wig with a lighter, human hair wig made of Indian virgin hair will burn a taste of protein test, chemical fiber wig generally burned is obvious plastic taste.
Method 2: Touch And Vision
Touch and vision can distinguish. In the store there are two kinds of hair generally, you can let the store take a fake-out to you to see, so you can know how to distinguish.
The first color, seeing under the light, chemical fiber has unnatural brightness if you compose with chemical fiber.
Second, a human hair is relatively smooth if you touch it, unlike real hair, chemical fiber will be impetuous feeling. Because no nutritional support, the real hair wig even can be bifurcation. So there is no bifurcation is also a very good way. Especially if you want to pick up the long hair, there will be a split. At the same time, chemical fiber wig cannot stay at a high temperature which will damage the wig.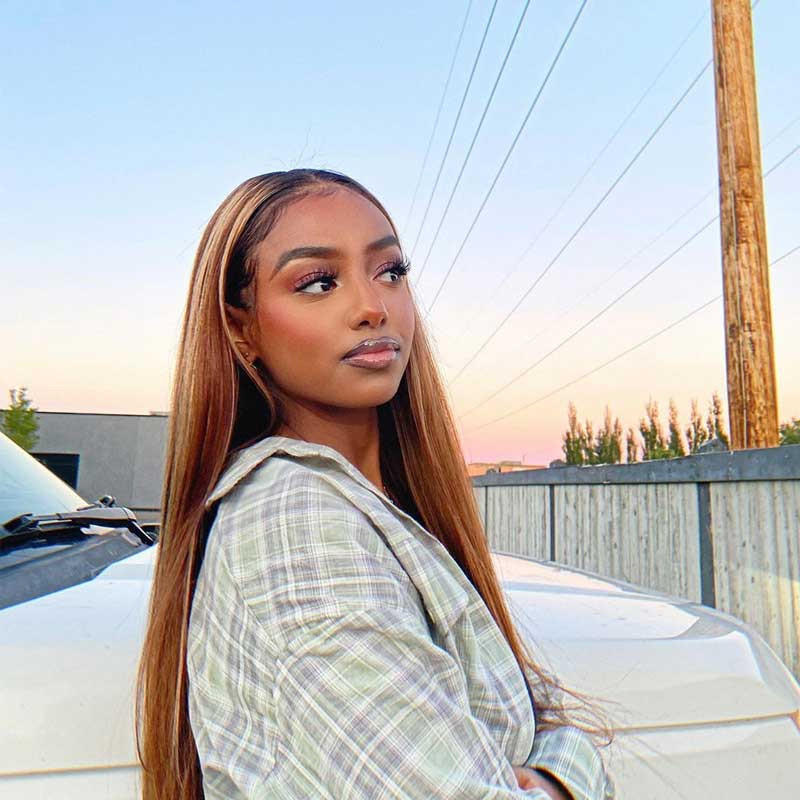 Method 3: Comfortable Or Not
Check the wear. If it's uncomfortable, the wig is not well made. A well human hair made wig should be comfortable to wear. It should be made from breathable fabric so the heat won't be trapped between it and your head. High-quality wigs will last longer because the materials are more durable.
But the human hair wig is made of high quality Indian virgin hair or shape, it will look very natural, bringing it comfort.
Our real human hair wigs with exquisite designs to fit all styles and various age ranges. High-quality and luxurious natural hair wigs are the best in the market both for competitive and accessible prices.
Good high-quality wigs should look like natural hair and nobody should ever be able to tell that you are wearing a wig – unless you've gone for a green wig with sparkles in it!
Shop For the Most Popular Human Hair wigs Online
Shop For Julia Peruvian Curly Hair Full Lace Wigs
Shop For Julia Cheap Straight Full Lace Wigs
Shop For Julia Short Wavy Brazilian Real Hair Bob Wigs
Shop For Julia Best Quality Wavy Hair Long Wigs
Julia Hair Black Friday Hair Deals
If you want to know more about the lowest price about the best hair weave and wigs, please view our Black Friday Deals 2022.