How To Care For Your Color-Treated Hair?
Check What Customers Are Discussing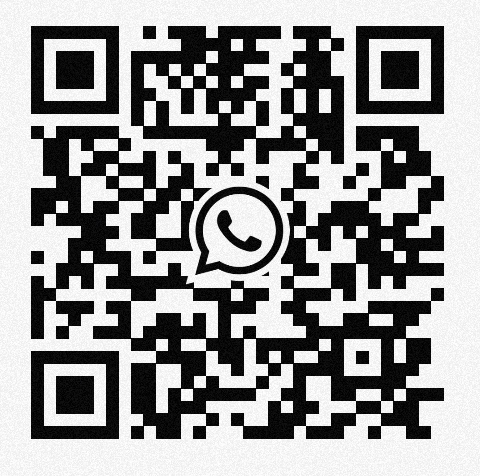 Scan The QR Code
Feb.27,2018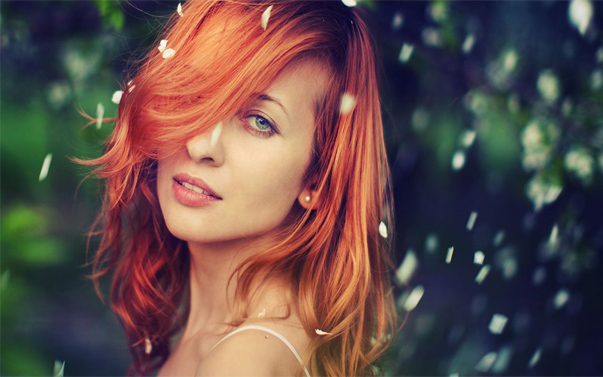 Coloring your hair can be so exciting that is a great way to upgrade your look. A lot of women love toying with the idea of coloring their hair. Whether you have platinum blonde, brunette, black, red, or even blue hair, color treated hair needs a little extra attention if you're wanting your color to last long.
With proper care, hair dye can last a long time. If you don't take good care of your hair, however, even the best dye job can fade quickly. Knowing how to take care of color treated hair is important. Not only will it help the color last longer, but it will also ensure that your virgin hair bundles with closure stay healthy and strong. Here are some tips on caring for color-treated hair in this post. Follow Reading!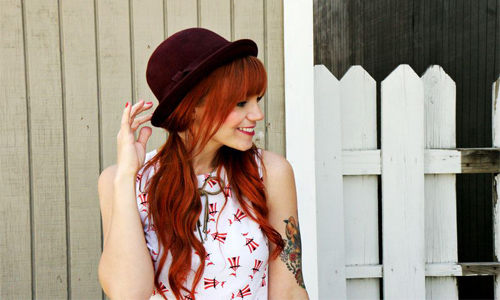 How To Care For Color-Treated Hair?
1. Wait for a Full 72-hours Before Shampooing
When you color your hair, the cuticle layer opens for the color to better penetrate the hair shaft. The cuticle layer can take up to three days to complete close completely, so washing your hair during this time frame can make the color wash out of your hair.

Wait to shampoo your hair for 72 hours post-color to allow your hair to soak up as much color as possible.
2. Go For a Color-Friendly Shampoo
Like any chemical process, it's true that dying damages hair—which means it requires extra care! Use a gentle shampoo and conditioner specifically designed for color-treated hair to help replenish moisture and prevent dulling.

Sulfates will strip the natural moisture and oils out of your hair and if your hair is color treated, they can even strip the color out of your hair. A sulfate-free shampoo and conditioner will help avoid fading of your new color.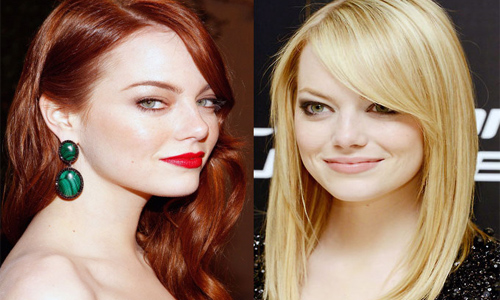 3. Use Lukewarm Water When Shampooing Your Hair
When you shampoo, stick to lukewarm water temperatures. Super-hot water leeches dye out of hair faster and strip the color because it opens the surface of the hair strand, which causes the dye molecules to escape.
4. Give Your Hair More Moisturize
Color-Treated hair gets thirsty, so the key is to keep as much moisture in your locks as possible. Deep conditioning products, like masks, are great for helping hair fight back against the damage dying causes by keeping it nourished and adding moisture.
5. Protect From the Heat
Hairdryers and flat irons might be must-have styling tools, but they can take their toll on color. Limit the damage they cause by using heat protection products to help guard against excessive heat and high temperatures. They'll help your colored hair stay moisturized and shiny, whatever your preferred heat styling tool.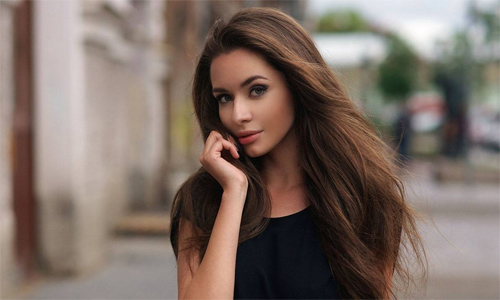 6. Use Color-Protecting Products
There is a myriad of products designed to protect colored hair — you should use them once you change your hair. Better yet find a product specifically for your hair color whether it's red, blonde, brunette, black or another color.
7. Deep Condition More
The chemicals in dyes leave hair porous and have a drying effect, so to keep it looking soft and healthy, smooth on a deep conditioner for beautiful color once a week after shampooing.

Apply it from just below the roots to your ends if your hair is thick, or from ear level down if it's fine. Let it soak in for ten minutes, then rinse. To boost effectiveness, we recommend putting a shower cap on after applying the treatment.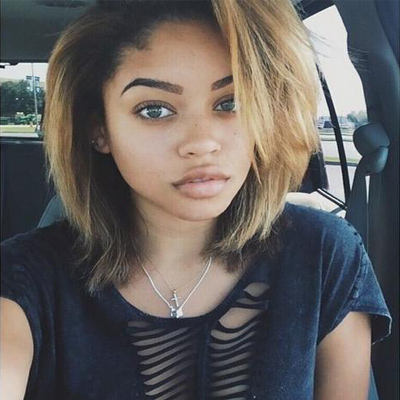 8. Use Leave-in Treatments When Styling
Using a leave-in conditioning treatment can help detangle your hair and protect it from heat tools, the elements and other damaging forces. Colored and chemically treated hair needs extra hydration and protection from the sun to prevent damage and loss of nutrients to the hair.

Leave-in treatments will help keep your hair such as virgin Indian hair smooth and hydrated, and it's important to find one with UV protection so that the sun won't fade your hair color.
Video Tutorials
You can watch this video to learn how to care for your color-treated hair and keep your hair soft, healthy and beautiful.
Tips on What NOT To Do With Color-Treated Hair
DON'T Shampoo Too Often – Shampooing twice a week is recommended, although those with oily or fine hair can shampoo up to every other day. Avoid clarifying shampoos altogether, as their cleansing agents can strip hair of dye pigments.
DON'T Use Too Much Hairspray – Hairspray strips the sheen of hair, so try to avoid it. If you need the hold, follow it with some shine serum.
DON'T Color Your Hair Too Frequently – Too much of a good thing can become a bad thing, and that includes hair color. Coloring your hair too often can cause damage, so don't color more than once every five to six weeks.
DON'T Drown Your Hair – Research suggests that up to 80% of color fade is caused by water alone. Once you shampoo and condition in the shower, avoid letting the water run over your hair. When you do rinse, use lukewarm or cool water—hot water can cause color loss.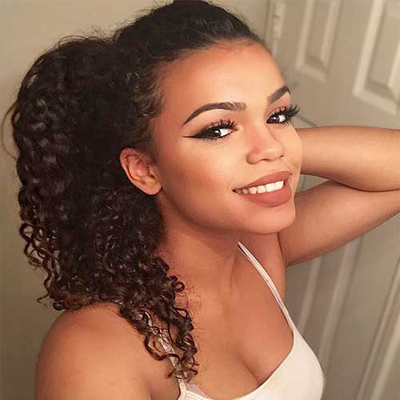 DON'T Have Chlorine – If you spend much time in a swimming pool, wet your dyed hair and apply a protective leave-in conditioner before you get wet to help prevent the chlorine from damaging your color, because the chemicals in chlorine can build up and cause hair color, especially lighter colors, to shift to an unattractive green hue. Or, wear a swim cap to keep your hair dry.
DON'T Overheat – High heat can cause dull color by making the hair cuticles rough. If you can't air dry, a tourmaline and ceramic grill blow dryer can help smooth cuticles without the damage. Flatirons can dry out hair, so use heat-protective products like sprays and serums to prevent damage.
DON'T Double-Process – If you color, try to avoid simultaneous perming or relaxing. If you want to do both, stagger the treatments, and be sure to ask your stylist for low-ammonia, botanical formulas that condition the hair while processing.
Don't Skip Regular Trims – If your dyed locks are frizzy, your hair may be damaged. The best way to keep your color-treated hair looking its healthiest is to get regular cuts or trims. You don't have to get a super short cut; just enough to keep frayed ends at bay.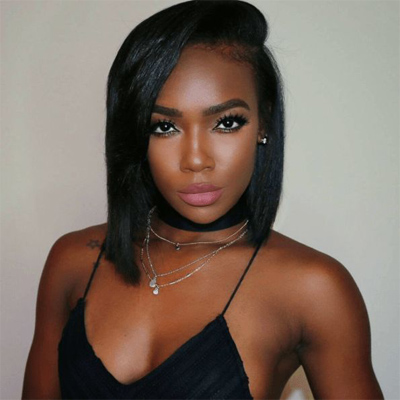 Quick At-Home Care Tips
Rinse with chamomile tea for a gentle scalp treatment that keeps hair soft and shiny and cuts brassiness from blonde hair. Pour a cup of room temperature tea onto damp hair and massage in. Rinse with cool water after 10 minutes. Repeat twice a month.
However, dying your hair does cause damage to your hair. With these above tips and tricks, your human hair extensions will have less damage and have that shine and silky soft feeling you love!
Shop For Cheap Indian Remy Hair Bundles
Shop For Remy Virgin Indian Body Wave Hair 4pcs
Shop For Human Virgin Indian Curly Hair Bundles
Shop For Best Virgin Indian Remy Loose Wave Bundles
Shop For Best Real Virgin Indian Straight Hair 3 Bundles
Related Articles
Comments are Closed for this post.