Brazilian Curly Wig Hair Review From Youtuber
Oct.07,2018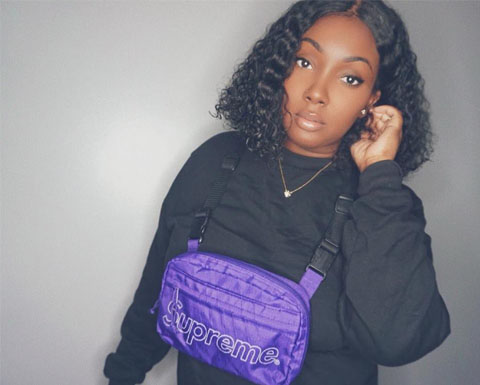 Brazilian curly hair is one of the hot-selling products in julia hair Mall. Many YouTubers love our human hair extensions.
Julia hair, the top human hair original brand from China, wholesale virgin hair, human hair and wigs. We ensure that our hair weaves and closure are in top quality and we sell our hair in both wholesale and retail.
So today I am here to talk about this hair. Please check out the video from our honest customer review. You can know how she defined her curls and how to apply her wig.
Review Video
You can see this video to learn more.
Youtuber: Brazilian Curly Hair Review
Full Volume
I am wearing the Brazilian curly hair in 22 22 24 24 and a 20 inch free part closure. That was a lot so I am wearing four bundles and a free part lace closure. I have in all together I believe three and a half bundles. I didn't use the full four you can definitely just only use three.
I was like I really want to see how big this hair will be if I use all four bundles that they sent me. So this is how the hair is looking and it's really full. I don't even think I use half of that fourth bundle just because I really was just kind of like forcing.
Long Style
This to get on there as the hair came with so much hair and especially for us to be longer lengths. Now for me, I thought that it was gonna be just a little bit longer like a little bit. I think the curl pattern may be a bit tighter than what I expected. So the look that I thought I was gonna go for it happened to be a little bit different.
Cut The hair As Your Style
They look at I thought I was going to go for it just happened to be a little bit different. But that's because I still like this, I like the fullness of the hair like your hair is super nice. I did just cut a little bit of face-framing layers, of course, the hair was much longer because the culture is like it's a 20-inch soft hair.
But I do cut a bit of just diagonal layer, so all I do is take some scissors and just kind of cut down like so and in up with some face-framing layers. So you're not really cutting off a lot of the hair. You just couldn't also frame your face and to make it look nice.
Part Your Hair Anywhere
when you are wearing your hair in a side part or middle part, whatever part I wear, I always do lace. I get the same on this side as you can see as some of the hair on this side is a little bit.
I don't define my hair every day. All I do if I do feel like some of the curls are a bit frizzy. I like for it to have that frizzy natural look, just because when you have our Julia human hair, it does tend to get a bit frizzy.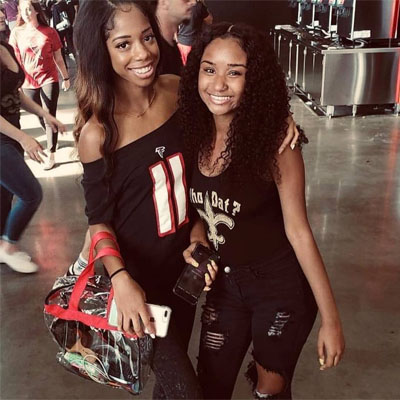 Comb Your Hair When It's Wet
Now of course if you're going to be combing it out, some tangles, just because it's curly hair. So it's best if you do want to comb out the hair and just kind of clump your curls together. Make sure that you're doing it when the hair is super wet when you're washing it.
Take your brush, let's take a nice big paddle brush and that's what I do I comb it out that way. Now I will say of course just like most curly hair that I have. The neck is usually the proper part that I have. The most problem with it just always gets kind of tangled and stuff back there.
Shipping Fast
I really appreciate that the hair came super fast. I've had this hair for a while. I was wearing it all last week and then I wore it this weekend.
Wear It In a Ponytail And Super Easy Manage
I haven't really been on snap a lot, but I've been wearing this hair a lot just because it's super easy and super manageable. I like to put it like in a ponytail. I don't know why, but I really love wearing my curly hair and a ponytail like so.
It just kind of gives like that effortless ponytail look, but it still looks really nice and clean. It looks like your hair is done. So I really like that part about this as well what else. I will say it bleached slower than what I'm used to, but I really appreciate that because I had forgotten that I was actually bleaching the knots on this closure.
Bleaching Knots
When I woke up I was like I'm bleaching knots. I think I've had it on for about 30 minutes and the knots came out really well. So that is definitely a plus, I'm not sure if that's how the processing time would be on this hair, but you can dive leash and all that other stuff to hair. I'm not sure about how fast the processing time is from that. So keep that in mind, now I will say the closure seems a bit lighter than the actual hair.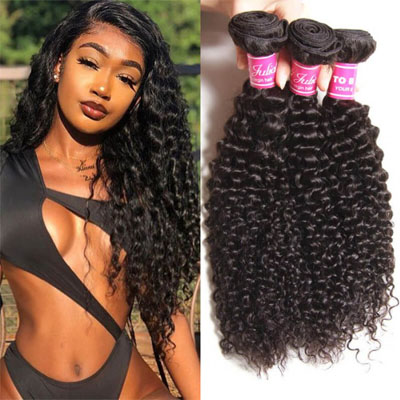 Love Hair bundles with lace closure
I don't think I don't have anything bad to say about the hair. I love the hair like I legit love it. I like the length of the hair like I said I have into 22 to 24 and 20-inch free closure. I like it was just perfect the way I wanted it. I feel like it looks better that way opposed to just having it straight.
No Tangling And No Shedding
So I don't have anything else to say about other than, that I don't have anything bad to say about the hair. I should say that I don't have any tangling and shedding anything like that now the ends can get super frizzy.
Julia Brazilian Hair is 100% Human Remy virgin hair. These curl hair waves are luxuriously soft and bouncy! Our curly hair is easily blended with most hair textures and styled easily! You can try it.
Shop For More Affordable Brazilian Virgin Hair
Shop For Virgin Brazilian loose wave weave 3 bundles deals
Shop For Virgin Brazilian Straight Hair 3 Bundles Hair Weave
Shop For Brazilian Body Wave Virgin Human Hair 4 Bundles
Shop For Virgin Natural Wave Brazilian Hair 4 Bundles
Related Articles