Brazilian Curly Hair Fresh Out The Box Review
Sep.13,2018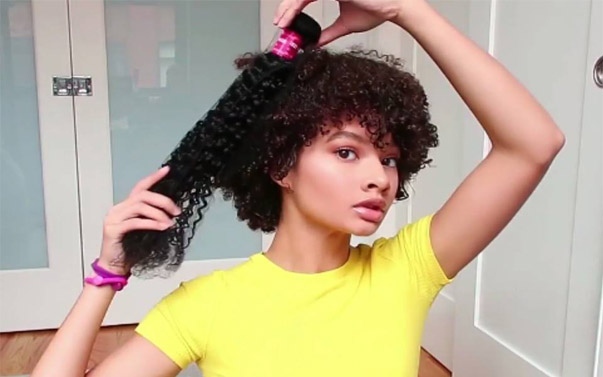 Brazilian curly hair extensions are becoming popular nowadays, especially among young women and girls. They are loved this much because of the comfort they offer. Virgin Brazilian curly hair is common because of its texture, quality, and volume. When rocking it, it feels different, in a right way. Today, we will share with you the real review about Julia Brazilian curly hair fresh out the box from Youtube.
Brazilian Curly Hair Unboxing Review
I hope that everything is well where you are, so today we are going to be talking about some hair. We're going to be talking about Julia virgin hair, it's in China they contacted me and asked me if I wanted to do a hair review. And I looked at their website, they have really good prices and I like it. I also looked up some other reviews and I didn't hear anything really crazy about them. So I would love to experience their hair and then tell you.
So that is something that you can possibly think of because I know some of you don't only do wigs, you also do weave hair. So this is going to be another option for you.
You Can See The Series Videos To Learn More
So let's go ahead and talk about the hair, we're gonna like to do an unboxing together. And then the next video that I come up with this brand when I'm actually installing the hair. So I'll tell you a little bit about it and then the final video that I do is going to be more of like an update telling you like what I felt about the hair and how long I wore in etc.
Shipping Fast
I'm going to try to with this hair a little bit longer, so I can really give you a good explanation and a really good review of what I really think about the hair. So you know maybe it's something that you can possibly think about if that's something you're interested in. So it came to this via DHL package and it actually came pretty quick.
They send it well for me, they had sent it to my phone. so I knew that it was coming soon, so that was pretty great I know I had told me about it was like to be sent a Wednesday or Thursday and I got the hair on a Monday, so pretty cool.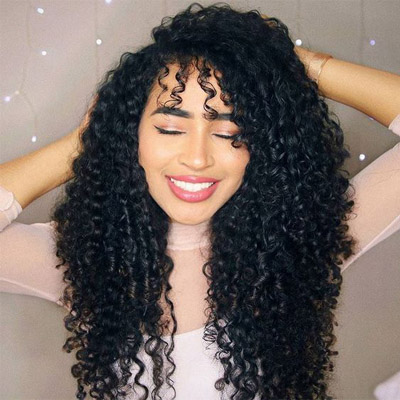 Nice And Full Virgin Hair Bundles
Now we've talked about the shipping and everything we're going to look at this hair. So we got four virgin hair bundles, so we're going to take everything out. And there are some little ribbons in there. I guess they were just like for decoration or something.
Good Customer Service: Have Giveaway
Though all right and what's this they gave me some little lashes, there are those lashes they gave me. It's pretty cool. So I think that's everything alright so and they have. I think they have three and four bundle deals. I got four bundles. I wanted to make sure the hair was really nice and full.
And that I would be able to do layers as well. Because I've tried to do three bundles and it just doesn't work for me. So I'm just like you know what going forward. I'm gonna always do four or more bundles. So this is four hair bundles like I said.
Brazilian Virgin Hair Bundles 14 16 28 Inches
And what I had requested was a 14, then we have the 16 and I got 28 inches which I'm going to be putting at the bottom. So this is resilient a virgin hair. I don't know it is virgin hair. Let me live before, tell you all some craziness, so this is virgin Brazilian hair and let's see. They're all in this plastic and here goes the hair.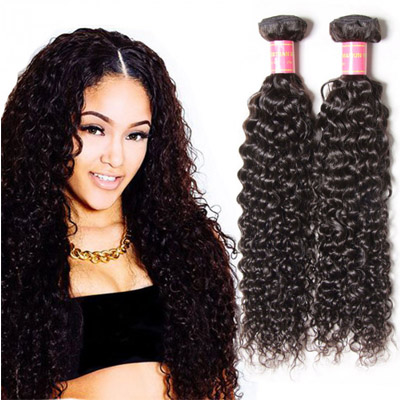 Now I'm looking at it because of how it looks. I may have to just diet a little bit because it is a little bit lighter than my hair, but virgin hair as we know it's not going to be like really really dark. Because it's virgin hair bundles, it's unchanged untouched, it's virgin hair you know like a virgin touch with the very first time. So this is how the hair looks and like we know like I said.
Brazilian Curly Hair Give Your Pretty Look
It's Brazilian curly hair. So I really do like how this looks. I don't know if I want to dye it first or I don't know a little cumbersome. So let's see we're gonna check all the bundles out. let me put that one back in the package, so I don't get them mixed up. I mean you could be pretty.
So it looks like this wig that I create is going to be very full. So I'm looking forward to seeing how it turns out. I know you are looking forward to that as well, and I'm going to really try to make up only where I would have. If I can only have to use a really small amount of my hair, then I probably won't even need to dye the hair. So I may just try to do that and then you know how we have the dark roots into the lighter colors.
Difference Between The 16-inch And 18-inch Hair Bundles
If I can do that then we should be good. Let's see the difference between the 16 and the 18 inches. There's only a slight difference in the length, they could almost pass for the same thing but you can kind of see a little bit of a difference. It looks like it's about an inch instead of two inches, so that is my unboxing - my first impression of the hair.
Review Video
You can see the video to learn more about Brazilian curly hair fresh out the box review.
Shop For More Popular Brazilian Virgin Hair
Shop For Virgin Brazilian Loose Wave Weave 3 Bundles Deals
Shop For Virgin Brazilian Straight Hair 3 Bundles Hair Weave
Shop For Brazilian Body Wave Virgin Human Hair 4 Bundles
Shop For Virgin Natural Wave Brazilian Hair 4 Bundles
Related Articles