All You Need To Know About Wigs
Jul.11,2018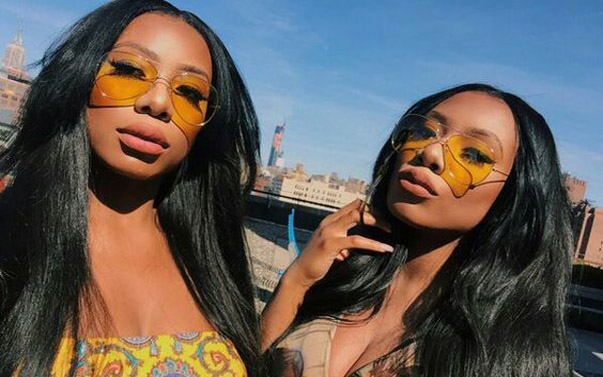 As wig use has evolved over the years, so has the industry which now largely caters to those that choose to use wigs as a cosmetic everyday accessory. Wigs are a great way to get creative while doing minimal damage to your hair. Whether you're looking to change up your look for a night out or you want to add a wig to your daily beauty routine, wig options are virtually endless.
To help you fully wrap your mind around what seems to be an infinite amount of styles, constructions and variations, we've gladly taken the time to bring you a basic guide of everything you need to know about wigs.
What are wigs made from?
Wigs can either be made from human hair or synthetic hair. As you can imagine, human hair wigs are very expensive, however, nowadays the fiber that is used for synthetic wigs looks and feels just like human hair and is a fraction of the cost. The only downside of synthetic hair wigs is that it can't be dyed like human hair.
Synthetic Wig VS Human Hair Wig: The Difference
Synthetic wigs are usually made of plastic or acrylic fibers that mimic hair. The fibers are heated to a certain temperature and then strung into hairs that resemble human hair fibers. The hair strands are then woven into wefts, extensions and hair pieces. The grade of these fibers may vary based on the manufacturer and will determine how realistic the wig looks on your head.

When choosing a synthetic wig that resembles natural hair, the best option is to inspect the hair against a human hair wig or your own natural hair. Many synthetic textures that are curly can easily become tangled, matted, and unwearable after several weeks. When it comes to synthetic textures remember that the curlier the hair, the shorter the lifespan of the wig.

On the other hand, human hair wigs are made from real human hair. In many cases, religious customs in the Brazilian and Indian require both men and women to shave their heads during spiritual rituals. The hair then goes through a process of cleansing, sanitation, and inspection before being designed into a beautiful natural hair wig.

Human hair wigs have a longer lifespan and can be cut to style, colored, bleached, and heat styled as desired. These wigs feature a more natural lay and flow than synthetic wigs. With the proper care, they can last for several months. There are many natural and kinky afro hair wigs available in human hair or a human hair blend on the market today.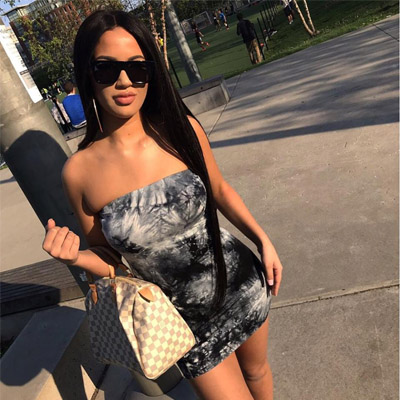 Different Types of Wigs
We must learn about the various types of wigs and their differences as well as pros. There are three main types of wigs are lace frontal, 360 lace frontal, full lace wig. Let us go into detail about each:
Lace Frontal Wigs
The popularity of "Lace Frontals" has grown significantly in the past year. This goes the same for using them in creating wigs. Lace frontal wigs give the appearance of a natural hairline. Ladies, this hair can blow in the wind! There are usually more options with the way you can part your hair as well.
360 Lace Frontal Wigs
A 360 lace frontal wig is very similar to a lace front in that they both have lace yet a 360 lace frontal has lace all over the perimeter (360 degrees) and sometimes even the center. This creates a natural hairline look all around the perimeter of your head allowing you to be able to wear your hair in a ponytail.
Full Lace Wigs
A full lace wig has a base that is completely made of lace. And be able to see the scalp, when the hair is parted. A full lace wig will often have combs and an adjustable strap so that you can easily put it on and take it off.
What To Do Before Wearing Wigs?
It is best that you never wear a wig directly from the package. You should first inspect the hair for any particles or foreign objects especially if you are purchasing a wig with a tightly coiled or curly hair texture. You can shampoo and condition human hair wigs just as you would with your own natural hair.
Some synthetic wigs can withstand shampoo but it is best not to use it to avoid damaging the texture of the wig. Dry shampoo is best for synthetic wigs because it will refresh the wig and eliminate the abnormal shine.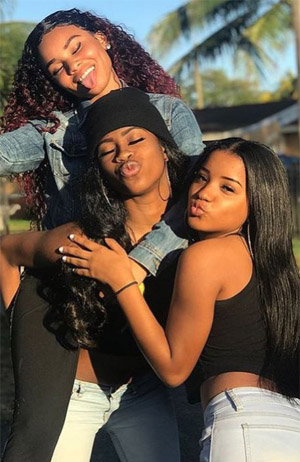 How Do You Put on a Wig the Right Way?
The method of attachment is directly based on what's going on under the hair accessory and how you can best keep it in place.
If you have hair: It's best to tuck your real hair into a wig cap to flatten it out and create a smooth surface. For industrial-strength hold, we also drape clients' heads with a velour headband that has teeth in one direction and is smooth the other way to prevent the hair from sliding.

If you don't have hair because of medical hair loss: Bonded wigs are best for this situation. Double-sided tape, which is similar to garment tape that sticks to skin, can also ensure the wig stays put on your scalp.

If your hair is starting to grow back: Sparse growth may mean you're not up for the caps and bonding, so another option is to use little combs and clips. They look like little barrette clips that open and then snap close, and it helps keep the wig in place.
Tips On Washing Your Wigs
Its human hair just like your hair, therefore, it needs to be properly treated and maintained with an excellent and thorough wash. Shampooing your wig during appropriate time frames helps guarantee for more durability, the look of the healthiness of the human hair wig and upkeep of texture and its feel.

It's important to remember the recommended time frame in which to wash your wig. Most people swear by washing their wigs every 7-14 days of wear.

It's also important to remember that, even though this step helps with durability, the lifespan of your wig can become shorter because of the handling of your wig during the wash. Therefore, do not wash your hair more than it's necessary.

As you wash your wig, be gentle in handling it and be careful not to create any snags with the threading or wefts.
Tips On Installing Your Wigs
Make sure your hair is clean and flat. Either pin down or braid into cornrows.

Always wear a wig cap! This helps the wig stay on your head and protects your hair from the wig's inner lining and friction.

Always secure your wig to your hair using combs that are inside of the wig cap to ensure a snug fit that won't slip.

Some wigs are adjustable, so getting sized at a specialty store is recommended for a perfect fit.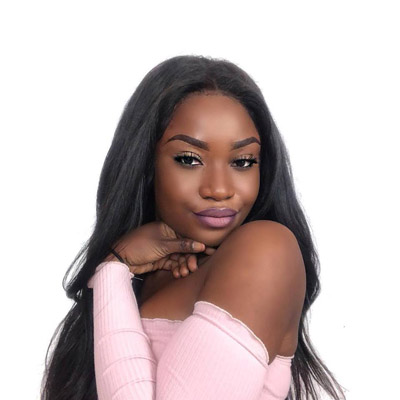 Tips On Styling Your Wigs
Before styling, always tuck all of the hair behind your ears.

Bring forward only as much hair as is needed to make the wig look natural.

If needed, have a hairdresser trim the bangs and thin the wig to make it look more natural.

Shorter wigs—use a brush sparingly; your fingers will work better.

Long, straight wigs—spray lightly with Wig Conditioner and brush with a Wig Brush, starting with the ends first, before styling.

For touch-ups, lift hair with a Hair Pick, included in our Wig Styling Kit. The Kit also includes a Wig Brush, a Collapsible Wig Stand for drying wigs and other useful items.

For a more natural look, don't try to have every hair in place.

Use scarf bands and other hair accessories as you would with your own hair.
Tips On Caring Your Wigs
Store on a wig stands for proper ventilation! Always remove your wig at night and place on a wig stand (unless it is a glue-on lace front. These can be worn for weeks at a time).

Keep out of direct sunlight! Covering your wig with a scarf is a great way to keep dust off and shield any sunlight from nearby windows. This is especially important for human hair, the color of which will be changed over time by the sun's UV rays.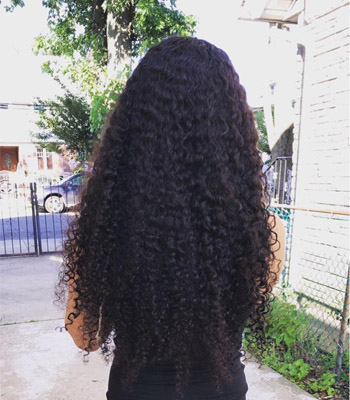 Important Human Hair Wig Tips
Keep in mind when using heat to style your human hair wig is not getting the heat too close to the base of the wig, even while using a heat protectant still use caution.

Applying too much heat to the base of your wig can cause shedding and hair strands to loosen from the wefts. Keep this in mind especially if your human hair wig was created using glue versus thread.

Knowing the origin of your human hair wig is necessary, not just for shampooing and conditioning, but also when it comes to the style that will work best.

Various types of hair work best for styling while damp and have the potential to last longer when you are not using heat. We recently styled our human hair wig which is in the style of Brazilian body wave into two French braids after spraying some water, and you wouldn't believe how well it waved up and lasted for a week without any additional care or maintenance.
Related Articles