How To Make Lace Closure Look Natural?
Oct.30,2017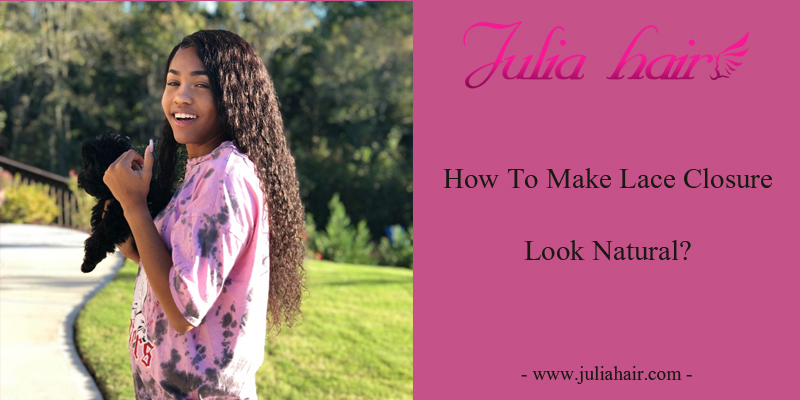 There are many types of lace closures that are the most natural that can change your look, and lace closures are a great help for persons suffering from hair loss. They are made with human hair individually tied onto a lace base, a professionally attached full lace closure or lace frontal closure is virtually undetectable from natural real hair. Because of good quality lace closures are loved by women who have thin hair or loss hair because of medical reasons.
What is a lace closure?
A lace closure is a small hairpiece or top unit that you can purchase ready to wear or customize. Closures can be anchored on to the skin using liquid adhesive or double-sided tape for people with hair loss. There are 3 kinds of lace closure: free part lace closure, middle part lace closure, and three-part lace closure. According to the hair texture, you will see straight wave lace closure, body wave lace closure, curly wave lace closure, and so on. By the lace size, it has 4x4 lace closure, 5x5 lace closure, 6x6 lace closure, and 7x7 lace closure. some lace closure with baby hair, the using method is easy. there are also called by the lace color, light brown lace closure, and transparent lace closure.

They can also be attached to the hair using clips or sewn onto cornrows. Other weaving techniques such as fusion, bonding, or micro links can be used to hold closures on to the hair as well.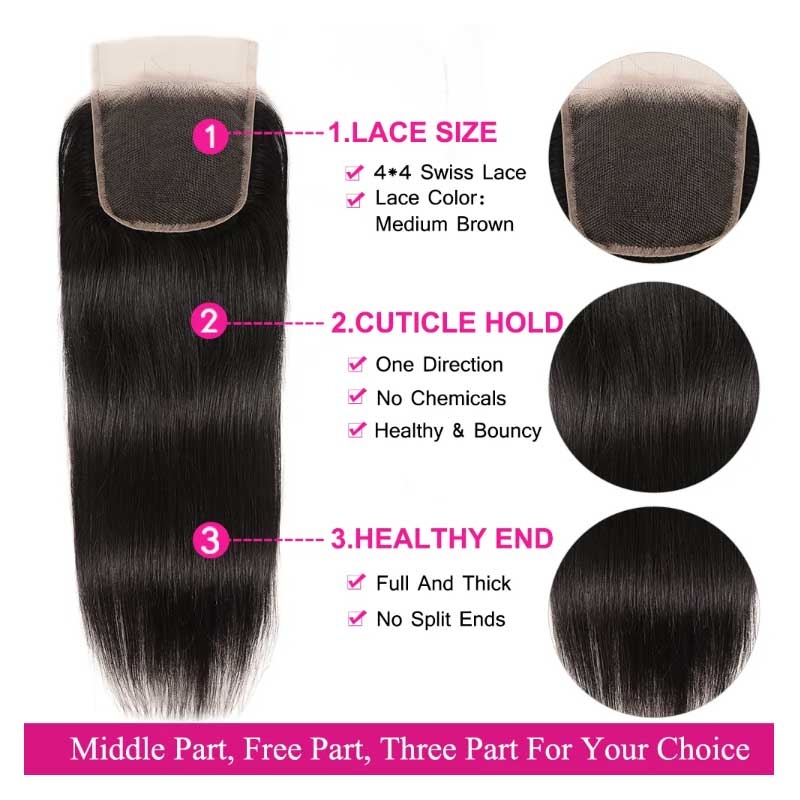 How To Make Your Lace Closure Looking Natural?
1. Choose the Right Lace Closure or Lace Frontal Closure
Select a good quality lace closure that the color and texture similar to your natural real hair.

Part the hair in the closure to get a natural look you like. closure parts slightly to the side will look more natural than the middle parts.
2. Choose the Lace Color That Can Match Your Skin Tone
So the lace virtually undetectable like your scalp and aid your lace in the realistic look. You can also dye lace at home, use a fabric dye close in tone to your skin, and not too dark.

Dip a cotton swab into the dye and apply wherever the lace will be visible, such as at the park or around your hairline.
3. Trim Off the Excess Lace Off
Trim off the excess lace off before you wear the full lace closure or lace frontal closure. Often, this is designed by the closure seller or manufacturer will do for you to ensure that the lace closure will be suitable. If not, just cut the excess off with sharp fabric scissors, leaving about a 1.25-inch lace strip.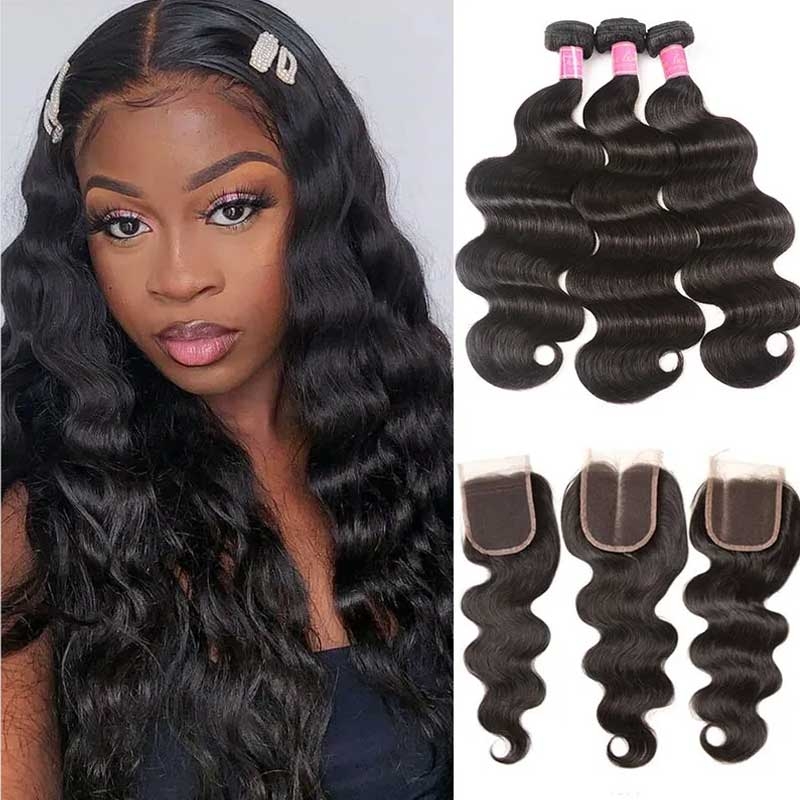 4. Hide All Of Your Own Hair
Hide all of your own hair before you put on your full lace closure or lace frontal closure for more natural appearance. Use hair gel to make hair slick and hair won't fly away.

Medium length hair can be pushed into the closure cap alone. It is better to use bobby pins to secure the cap if you have very curly or frizzy hair.

Short hair can simply be slicked back under the lace closure, simply pin your own hair and it is all against your skull.

Long hair is most manageable if you fashion it into braids that hug your head. However, hide your hair is to get a relatively smooth surface for you to apply your closure on.
5. Put On Your Lace Closure
Put on your lace closure or lace frontal closure and visit a hairstylist to make sure that it is cut in a way that matches your style perfectly.

Adjust the lace closure to fit your head comfortably that you want and secure it with combs or clips.
6. Sharpen a White Eyeliner Pencil to a Point
Lightly draw a white line on the parted area of the scalp with the white liner pencil. Make the line thin, and as close to the scalp as possible.
7. Shake and Open the Bottle of Skin Colored Concealer
Dip a thin makeup brush into the makeup -- collecting a small amount of concealer on the tip of the brush. Lightly brush the white liner-covered part with a thin layer of skin-colored concealer!
8. Wipe the Makeup Brush Off With a Paper Towel
Dip the clean brush into a small amount of makeup powder that is a little darker than your skin tone. Brush a thin layer of makeup powder over the part in order to seal the concealer.
9. Use a Scarf or a Headband
People assume hair accessories mean your hair is natural.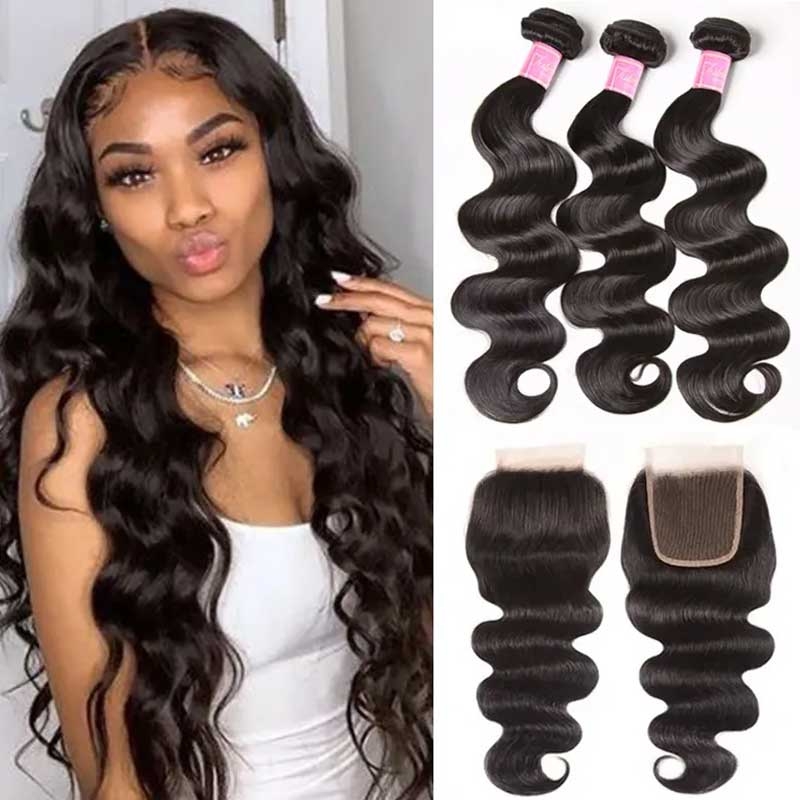 10. Try Baby Powder
If the lace closure is too shiny, lightly dust it with baby powder and then brush it to let your closure hair looks darker and natural.

Use a wide-tooth comb and a vent brush for styling your lace closure, since both of these will reduce the pull on the hair.

Go slow when removing tangles to protect your lace closure. Combing out any excess makeup or powder that may have gotten into the hair. Gently comb your closure out.
11. Washing Your Lace Closure
Wash your lace closure with the gentle shampoo designed for color-treated hair, followed by a professional instructor.

Shampoo or conditioner that offers better protection is essential, hair care is most important for getting a natural-looking appearance when you plan to wear a lace closure.
The Pros And Cons Of Lace Closure
Lace closures are made with a lace-like foundation with hair strands embedded into the tiny holes.
Pros:
It gives a scalp-like appearance when placed against your skin or natural scalp.

It also allows for a very flat and easy application that will make your install look very real.
Cons:
You'll need to do some tweaking to lace closures to achieve the best results. Because the hair strands are directly embedded into the sheer lace, tiny black knots where the hair and lace meet are visible when placed against your skin, which means you'll have to bleach the knots to get rid of the grid-like effect the dots create.

And if not bleached correctly, you risk ruining your closure and the hair attached—and wasting your money.

Alternatively, you may add concealer or foundation to the lace for an easy route to achieve a natural appearance.
Some Tips To Make Lace Closure Look Real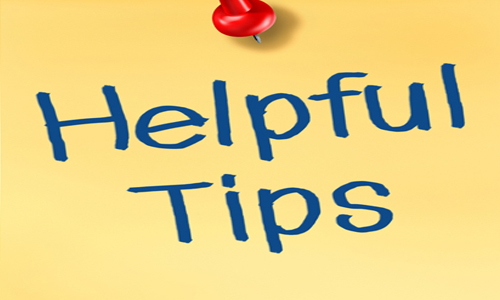 2. Apply the concealer that's the same shade as your scalp and apply on the parting to make it look like your scalp.

3. Brew Lipton and place the closure in the brewed Lipton water and leave to soak for 2 hours.

4. Use tweezers to create a visible line or parting by tweezing some strands of hair along the parting.
Any of these methods can be used to achieve a better and realistic lace closure, always remember to wash or co-wash after the process.
Related Articles