How To Install Lace Closure?
Dec.27,2017
Every girl's dream is to have hair which can adopt desire hairstyles. So hair experts design different hair extensions which are made of human hair And free from chemicals. Using these hair extensions, you can quickly create any hairstyles which suit your outfit.
And to give a natural look to these hair extensions after wearing it closure is design. To provide perfect natural hair look to extensions that you are using it is important to follow correct steps for closure installation.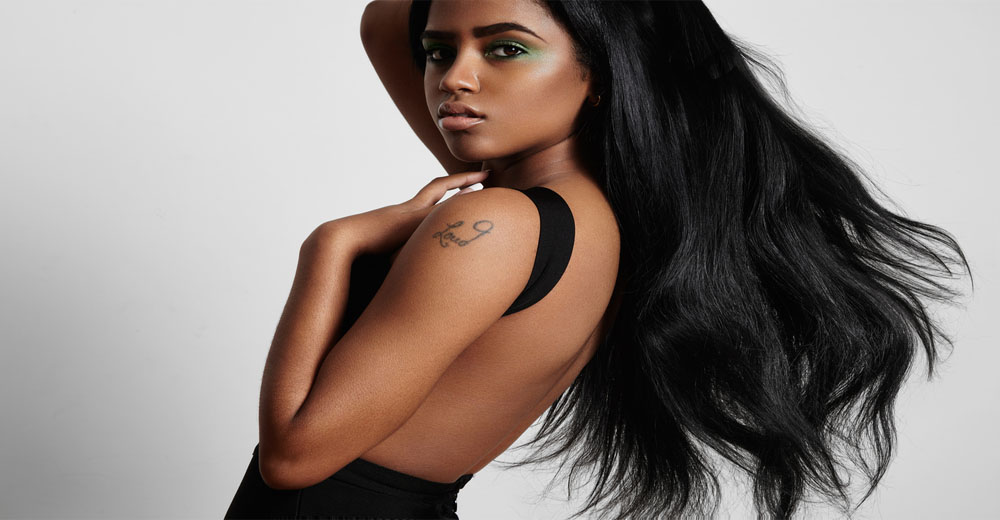 What Is Lace Closure?
A closure is a section of hair (about 3-5 inches wide/long) ventilated in either lace, swiss lace, or a silk base made to imitate the scalp and give full protection to your hair. There are free part lace closure, middle part lace closure and three-part lace closure.They can be sewn, taped, or glued down. If your hair is broken off, natural, colored, etc. a closure is the best option for you to maintain the health of your hair while you wear extensions.
Why Choose Lace Closure?
The advantages of using hair closures are that they always look realistic and some are arranged with baby hair at the front to simulate the growth of your natural hairline. They cause minimal or no damage to your natural hair and hence are a danger-free addition. These hair closures are also great because they can vary from small to big, but they are almost always applied in small patches. You can go to a hairdresser or do it yourself at home and the result will always be stunning no matter what.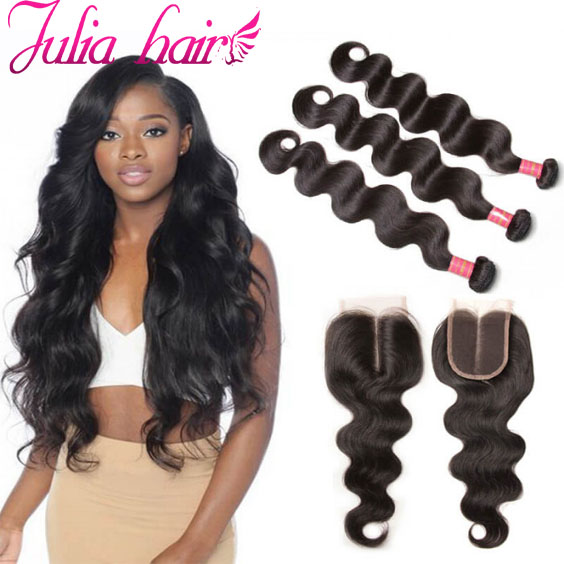 Step by Step Tutorial on How To Install Lace Closure
The most conventional way to install a lace closure is to sew or glue it. Most of you are not familiar with this step of free part lace closure install. So we bring to you an easy way to install lace closure.
What You Will Need
Step 1: Preparation
The first thing to do is attach the elastic band to the closure. Make sure that it will fit securely in your head so that there won't be any incidents! Also, sew two wig clips to the closure at this point.
Step 2: Placing
It's important that all of your hair closure lays flat underneath the wig, so it looks as realistic as possible. Pat the hair down the middle and braid/twist everything up. Used a comb to place a center part in the closure. Place the closure on the hair (placing it over the part), and make sure it's in the right place.
Next, take the wig and place it over the hair. It should come as close to the front of your head as possible so that it can be covered by the hair that falls. Use bobby pins to secure the wig in place, however, you can sew wig clips on to the 'U' part wig as well.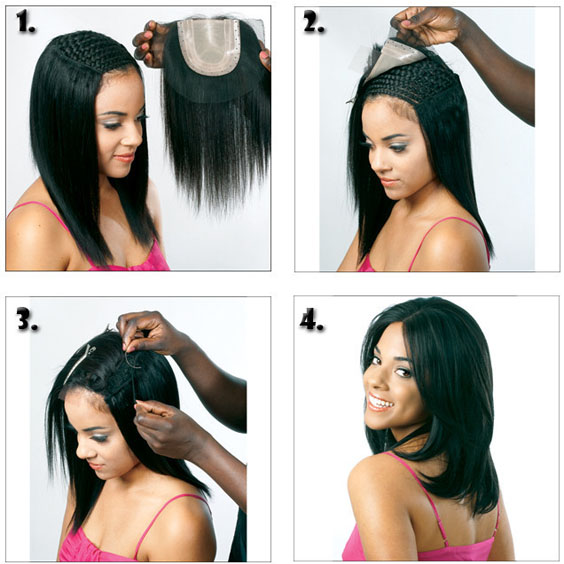 Step 3: Final Product
Once the wig has been secured, readjust the closure accordingly. Place it a little further back from the forehead, so that the natural edges can be seen. This gives off a clean and professional look. Clip down the closure onto the head to secure it.
If it seems like the closure doesn't blend in with the scalp, you can take a little concealer and blend it from the closure to the top of the forehead.
To go an extra step, pull out a small piece of the hair from the front, and blend it with the extension hair. This isn't necessary, but it's useful.
Making Finish Touch
Make finishing touches that help the closure blend better.
Color the front face near the hairline with black eyeliner.
Apply foundation or concealer to the lace in the parting.
Bring it down past the lace and blend right at your hairline.
Use edge control to 'part' my baby hairs.
Watch The Video On How To Install Lace Closure
In this video, I will show you How to Install A Lace Closure. I try to talk through as I go because when I was learning I found it very difficult to follow along with a sped through video.
Lace Closure Application Guide
1.Regardless of whether you want to install a lace closure hair on sew-in or glue-in weaves, tracks will be needed for the weft of the closure.
2.Complete the process of sewing in or gluing in hair extensions to tracks or cornrow braids of natural hair.
3.Clean the skin around the outer edge of the hairline with rubbing alcohol.
4.Make sure that you leave a U-shaped portion of cornrow braids on the crown of your head. This is what you have to install the Swiss lace closure.
5.Apply a thin line of adhesive. Keep in mind that a little bit of adhesive is enough. Gently press it down until it is secured. Alternatively, you can use a dark-colored sewing thread and C-shaped needle to attach the lace closure to the U-shaped section of tracks.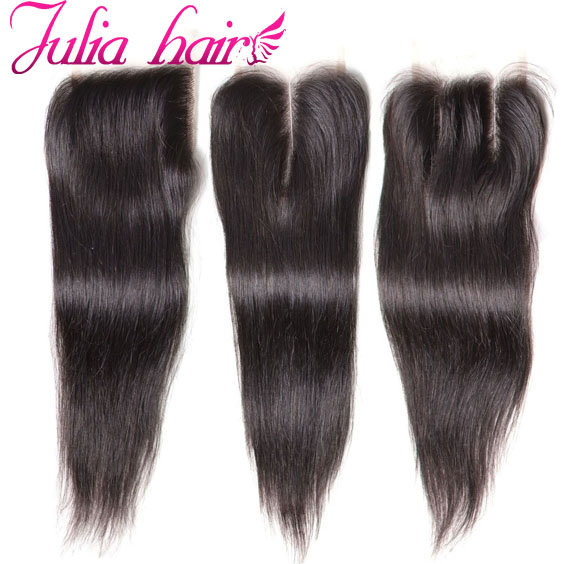 Lace closures are hair pieces with hair tied to a piece of lace. More and more women invest in a lace closure instead of using the traditional method which gives them the ability to part their hair in the front.
A lot of people want to try lace closures but are worried how they would look. If you can't afford to get a professional to install it, you could do it yourself after doing your own research. Good luck!