How To Bleach Knots On Lace Closure?
Jan.24,2018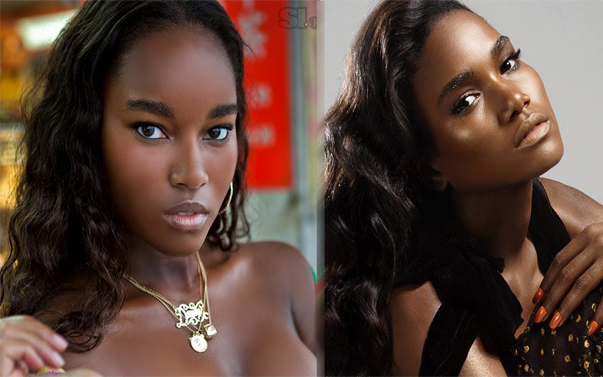 There are bleach knots on the lace closure. Why do we bleach knots? So the knots on the lace closure is invisble and so you can achieve the most natural looking hair scalp while wearing your lace closure.
Bleaching knots could be very difficult if you don't have any instruction, so today here are the steps you should take to bleach the knots on your human hair lace closure. let we would like to do a simple tutorial to show you how to do it. Enjoy reading!
What Are Bleach Knots?
Bleached knots help make the hair appear as if it is growing from the scalp. When hair is tied to the lace, there is a dark knot where the hair is secured.
Bleaching or "lightening" the knots reduce the visibility of this knot. On off black (1B) and dark brown hair, the knots are lightened to a light brown shade. Very light brown and blonde and shades usually do not need bleached knots.
It is not possible to bleach knots on jet black (#1) hair and is very difficult to bleach knots on 1B hair.
Where do that knots come from?
In order to make lace closures, the hair is ventilated strand by strand with a tiny needle. The hair strand stays securely on the lace through a knot.
The visible knots look like tiny seeds. Some people don't mind the knots and many can't stand them.
There are many different ways to achieving a flawless closure however many experts have their own special technique.
Pros And Cons Of Bleach Knots
Pros: When the knots are bleached it gets rid of the seedy look and turns the hair to a lighter color so it appears that it's growing out of the scalp.
Cons: Bleaching the knots can damage the hair, weaken the roots and lessen the durability of the lace.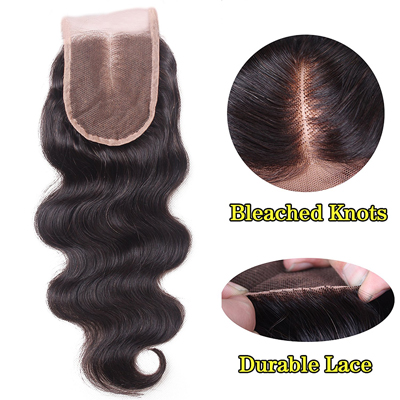 What You Will Need To Bleach Your Knots On Lace Closure
Before we continue to bleach knots. If you are not well-versed in hair color applications, don't start now – especially not on some fresh out of the pack good hair. Just go see a professional. Please.
Now that you've been warned, here's what you need to get your base right:
Hair Bleach
Developer (Volume 20 or 30)
Aluminum Foil
Mixing Bowl
Mixing Brush
Neutralizing Shampoo
Conditioner
How To Bleach Knots On Lace Closure?
STEP 1
Turn either your closure inside out and pin it down to a foam head. And if your closure has baby hairs, pin them down with clips to make sure they are out of the way.
STEP 2
Mix equal parts professional developer and bleach powder in a mixing bowl. Be sure to stir thoroughly until you achieve the desired consistency, or until there are no lumps in the bowl.
STEP 3
With your mixing brush, dab the bleach onto the lace gently. If you put too much pressure on the lace, the bleach mixture will leak through and bleach the hair.
STEP 4
Make sure you apply enough bleach to the lace to ensure you are bleaching all of the knots. Once you're done applying the bleach, cover the 4×4 free part lace closure in the aluminum foil.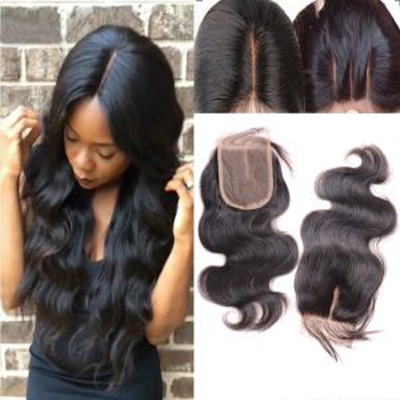 STEP 5
Make sure you keep the bleach on until the knots on the closure aren't noticeable anymore. Wait until the knots turn a honey blonde color then rinse the bleach out. This is very important because you want to wait until your closure becomes blonde, or you will have a brassy lace closure.
STEP 6
Rinse the closure upside down quickly to avoid getting mixture onto the hair. After you rinse your closure out, wash it with a neutralizing shampoo to stop the chemical processing.
STEP 7
Leave shampoo on closure for 5 to 10 minutes, then rinse out. Afterwards, condition your closure to keep it from getting dried out.
Bleach Knots Important Tips
1. Don't pour out all the bleach because all of it is not needed.

2. Make sure you don't make the bleach mixture runny at all. It needs to be thick.

3. Make sure you pick the correct developer volume – we recommend working with 20 to 30 volume.

4. Make sure all the baby hairs are out of the way before you begin bleaching your closure.

5. Keep the bleach on until all the knots aren't noticeable anymore.

6. Make sure you apply enough bleach to the closure to ensure you got all the knots.

7. Leave the bleach on until your knots turn a honey blonde color then rinse the bleach out.

8.Wash lace closure with neutralizing shampoo to stop the processing of the chemicals from the bleach. Or you can use shimmer lights shampoo.

9. Please notice, almost all lace closures were bleached knots at the front hairline, we don't suggest bleach knots of all hair on the lace closure.
With a lace closure, such as Brazilian body wave lace closure comes with bleached knots which gives your closure a more realistic look. Our closures come in middle part, free part, or three parts options. The part selection is completely up to you and the style you are going for.
You may need to bleach the knots to create a more realistic appearance of the hair growing from your scalp. And that's all of it, slay your closure in another way. Hope this tutorial would work perfectly for you!
Shop For Julia Best Lace Closure
Shop For Virgin Body Wave Hair Closure
Shop For Julia Soft Straight Virgin Hair With Closure