How To Get Thicker Hair Naturally?
Mar.16,2018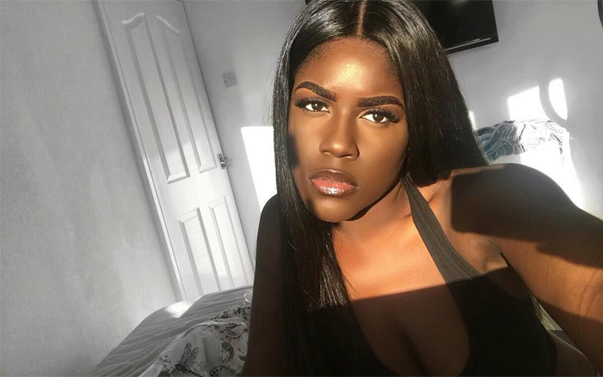 So many of us equate our hair's health with thickness and fullness, but due to genetics, our environment and hair care routines, hair thickness can vary wildly between us. As hair is regarded as an asset that enhances one's physical appearance, balding or thinning hair is a problem that many want to correct as soon as possible.
For most of the American African women, they are not satisfying their natural hair and their natural hair don't grow. They need to buy some good human hair extensions online to add hair volume and make their hair thicker naturally. Today, we will talk about this hair problem. Follow reading!
Reasons To Cause Thin Hair
There are many causes that could be the reason you have thin hair or are experiencing hair loss. Listed below are just a few of the most common causes.
Shampoo: If your shampoo contains harmful ingredients such as sodium laureth sulfate, which has been linked to causing hair loss, switch to a natural shampoo immediately.
Hormonal Imbalance: A disruption in the balance of your hormones, such as estrogen or testosterone can cause hair loss.
Stress: Due to increased cortisol levels, stress can cause hair thinning and hair loss.
How To Avoid Thinning Hair?
Styling Tools
Even though you might be tempted to use a blow dryer and a curling iron every day in order to add some volume to your hair, you should try to avoid prolonged use of heat styling tools. Hair that is exposed to high temperature gets weaker, thinner and eventually breaks or falls out easily. Try some alternatives, like hair rollers that do not need the application of damaging heat.
Natural Hair-care Products
Most hair products are chemical based. Even though they do the job of cleaning and adding volume to your hair, constant use of shampoos and conditioners may cause a long-lasting damage to your hair. Choose organic products for everyday hair care. Make sure they are based on soap agents and natural oils.
Give Your Hair a Break
Washing your hair every day might seem like a necessity, but regardless of the hair type, you should be able to take a two or three-day break between the washes. If you feel that your hair gets too oily after just one day, try using a dry shampoo. It will make your hair look less oily and more voluminous. Obviously, washing your hair too infrequently is not a good idea either as it may lead to the development of scalp conditions.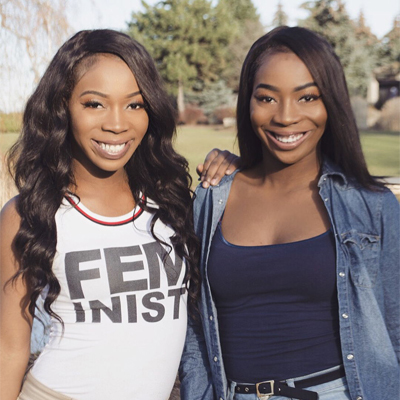 How To Make Your Hair Thicker Naturally?
1. Protect Your Hair
Every day your hair is exposed to UV radiation, pollution or dry air from the air conditioning. While you can't entirely protect your hair from these damaging factors, you can, at least, try to cover your hair when possible.
In the summer wear a straw hat that will protect your hair from the exposure to the sun. In the winter remember about a wool hat that will not only prevent your hair from the damage caused by very low temperatures but will also make a barrier for the pollution coming from the air, especially if you live in a city.
2. Use Natural Hair Products
Most commercial conditioners and shampoos, especially the cheaper brands, contain harsh chemicals and detergents, which can dry out and damage your hair. When shopping for hair products, always try and choose the ones that contain natural ingredients and are sulfate free.
3. Avoid Using Hot Tools
The heat from blow dryers and flat irons can dry out your hair, and make it brittle, which will lead to more hair loss. So our next tip on how to make your hair thicker and fuller naturally is to avoid using tools that use heat or, turn the temperature setting down low.
4. Treat Wet Hair With Care
When hair is wet it becomes fragile, so never dry your hair roughly with a towel; instead, pat it dry, or leave it dry naturally. Also be careful when brushing wet hair. Start with a wide-toothed comb and don't tug on tangles.
5. Don't shampoo Every Day
Shampooing your hair every day will also make it brittle and more prone to breakage. Try washing your hair only every third or fourth day and that will allow more of your natural oils to moisturize your hair.
6. Deep Condition
Deep condition your hair with a moisturizing conditioner after every wash.
7. Comb Hair From The Bottom Up
When your hair is soaking wet and saturated with conditioner, you can comb it with a wide tooth comb or brush to detangle. Do so carefully, working from the bottom up.
8. Trim Your Hair Regularly
Trim away split ends as necessary, but don't get a trim for the sake of trimming. If your goal is to retain length, you'll only be cutting off the perfectly good hair. The less you do to damage your hair, the less you'll need to trim it.
9. Invest In High-quality Hair Extensions
Invest high-quality human hair extensions, hair weaves or hair wigs are the best and fastest way to add your hair volume and make your hair thicker naturally. When applied by a pro, hair extensions are an effective, natural-looking way to make your hair appear thicker, as long as you go to a seasoned stylist who has a lot of experience with extensions, of course. But it's important to note that there's one big catch: the price tag.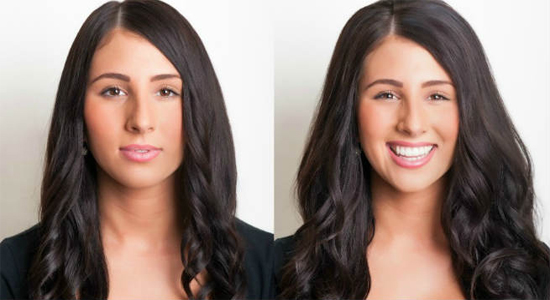 Of course, many people will purchase human hair products online. There are so many hair products. There are Brazilian human hair extensions and Indian remy hair weave and so on for your choice, you can read this blog to know the quality of each type and choose the best and suitable products for you.
Conclusions
There are so many ways we have listed here to help you achieve thicker and fuller hair. They are very effective and creative. Some of the methods are long lasting and others are temporary that can be repeated often. It just depends on what method you feel will fit your style the best. In addition, you must keep your hair healthy and you can read this blog to learn more about healthy hair care tips.
Shop For More Virgin Hair Products
Shop For Unprocessed Human Cheap Virgin Brazilian Body Wave Hair 3 Bundles
Shop For Virgin Deep Wave Brazilian Human Hair Bundles
Shop For Virgin Malaysian Loose Wave Hair Wholesale Price 4 Bundles
Shop For Virgin Indian Curly Hair Weave 3 Bundles Natural Color
Related Articles
How To Blend Clip-in Hair Extensions With Your Hair Naturally?
How to Install Human Hair Weave Extensions and Lace Closure Naturally
Comments are Closed for this post.