Brazilian Body Wave VS Brazilian Loose Wave, Which One Is Better?
Oct.08,2017
In the market of hair extensions, a different type of extensions are present but virgin Brazilian hair is the most demanding hair extensions. Brazilian hair products are the top choice of the people.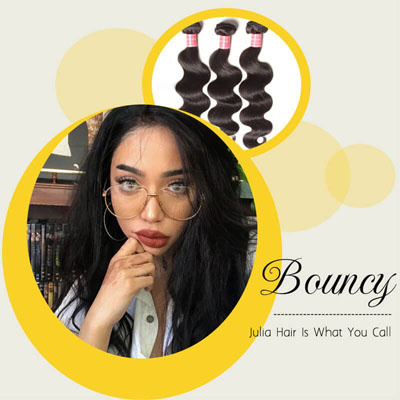 There are loose wave, body wave, deep wave, natural wave, curly and so on, maybe you are confused about the difference between them, but it is naturally important to know the difference. Today, I will talk the favorite loose wave and body wave hair.
Virgin Brazilian Hair
Brazilian hair is one of the most beautiful types of hair in the world and ideal for Julia hair extensions. Our Brazilian virgin hair is sourced from the rural regions of Brazil.
Brazilian virgin hair is thick, soft and has natural wavy patterns. It could also be available in various textures and very popular in our market because of its versatility. Brazilian hair blends well with many types of hair, it holds curls very well.
Brazilian Body Wave Hair
The body wave is a loose type of curl that looks very natural and it flows nicely. It's not completely straight but it's also not too curly. The only problem with getting a Brazilian body wave is that the curls start to relax and almost disappear over time.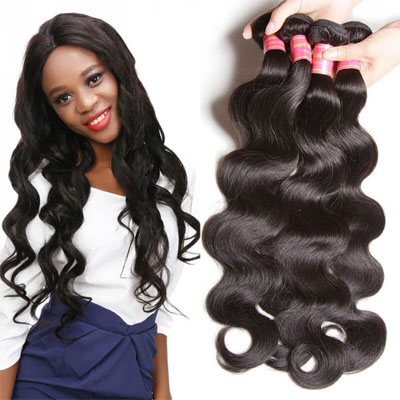 But it's still a great option if you're bored with your straight hair or if you have natural curls that need a bit of styling and rejuvenation. You can also liven up your naturally curly hair with body wave extensions that are long-lasting and add a real boost to your hair.
Brazilian Loose Wave Hair
Loose wave is similar to body wave in texture because it's a very loose curl. The difference between body wave and the loose wave is that loose wave doesn't flow in one piece like body wave, it's loose like the name says. It is made by using a larger roller and that's the reason why it's so loose and soft. It has a great flow and it can be used on different hairstyles. Since loose curls can be relaxed over time, proper care and maintenance are extremely important. Moisture is the key to protecting your curls.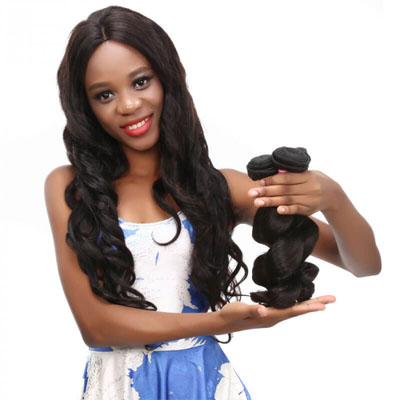 In Julia hair online shop, Brazilian body wave and Brazilian loose wave are both excellent options when you want to buy real human virgin hair extensions. Both styles have an increasing popularity and more and more women choose one of them. Because this hair has a variety hair lengths and hair colors available for you achieve perfect hairstyle. They all help women create a unique look that makes you look more beautiful.
Why Choose Julia Brazilian Hair Extensions?
(1) Direct factory wholesale price, the price is cheaper than trading companies.

(2) Strict quality control; We've got a series of international certificates on our air quality inspection.

(3) Good origin of hair, Importing perfect hair from Brazil.

(4) Customized orders acceptable.

(5) Focus on the quality, 100% virgin Brazilian human hair without animal and synthetic hair.

(6) Welcome small orders, our minimum order quantity is 1 piece.

(7) All hair is made by skilled workers and advanced technology, we have more than 15 years' experiences, so the quality is guaranteed.
Shop For More Affordable Brazilian Hair
Shop For Virgin Brazilian Curly Weave 3 Bundles Deals
Shop For Virgin Brazilian Straight Hair 3 Bundles Hair Weave
Shop For Brazilian Body Wave Virgin Human Hair 4 Bundles
Shop For Virgin Deep Wave Brazilian Hair 4 Bundles
Related Articles
Why People Love Brazilian Loose Wave Hair Bundles From Julia Hair
Comments are Closed for this post.