How To Curl Brazilian Body Wave Hair?
Jan.26,2018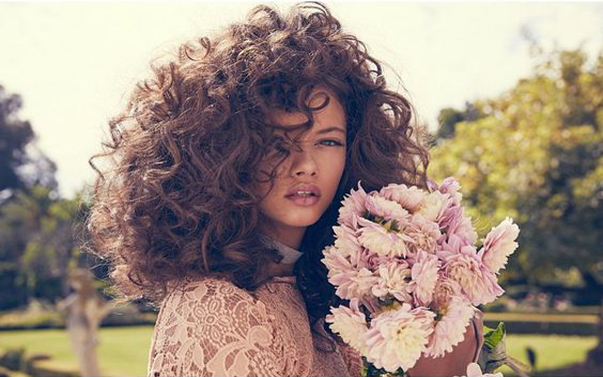 Human Hair Weave bundles offer versatility without sacrificing your own hair. Depending on the quality and hair type, you can wash it, curl it, fry and dye it to change up your look as often as possible.
However, there may come a time when you want to switch up your Brazilian body wave hair to make it curly. Curling your body wave hair is not only time consuming but it also damages the hair over time.
There are many hair tutorials out there that show you how to curl your Brazilian hair bundles without the use of expensive and harmful equipment. Curling hair is just as simple as curling your own hair. Reading the follow steps to Curl human hair sew in weave.
How To Curl Brazilian Body Wave Hair?
How To Curl Brazilian Body Wave Hair With Rollers?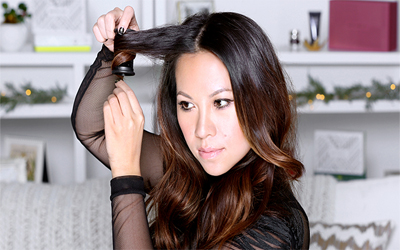 1. Spray the hair with setting mist, or if you already have product in your hair from the day before, slightly dampen your hair to give it a quick reset.

2. Using satin rollers take a section of hair, one at a time, and roll away from the face—keeping in mind that the larger your sections of hair are, the looser the waves will be.

3.You can go completely heat-free by leaving them in while you're sleeping or getting ready, or you can take the extra step to locking the waves in place by giving them a quick blow dry.

4. One by one, gently take out your rollers by lifting the clasp, then rolling them down, away from your face.

5.At this point, your curls are probably way too tight and glossy. To loosen them up, run your fingers through your hair from roots to ends and shake 'em out. Don't be afraid to make them look a little messy, it's cooler that way.
How To Curl Brazilian Body Wave Hair With Curling Iron?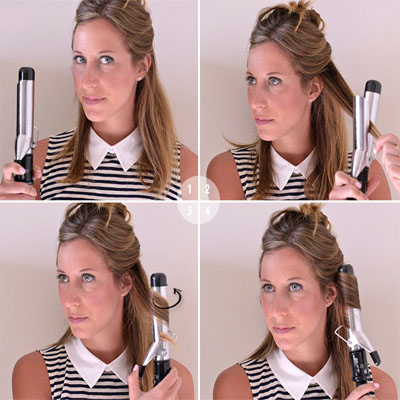 1. Start with a section that's about two-inches wide -- I like to go a little thicker because I like my curls full and loose. For tighter curls, useless hair.

2. Wrap hair around the barrel starting close to your scalp and turn away from your face.

3. Turn iron while pressing the lever with your thumb to let in more hair.

4. Continue to turn and press, letting in more hair into the barrel until ends are tucked. You might need to hit the lever a couple times while you turn -- find the rhythms that work best for you.

5. Hold the curl tight to your head for 15 seconds.

6. Continue this process throughout your hair, making sure to always turn the curls away from your face.

7.After you've curled all of your hair, run your fingers quickly through to loosen the curls.
Video Tutorials On Curling Hair With Curling Iron
How To Curl Brazilian Body Wave Hair With Flat Iron?
1. Prep hair with a thermal protectant. This is a good idea before using any heat-styling tool on your hair.
2. Think of your hair as a ribbon and the flat iron as scissors — same concept! What's great about this technique is that you can be selective about where the curl forms.
3. For hair closer to the crown, twist away from your face. The results are more flattering and modern, especially if you leave the ends a little straight.
4. Repeat the twist-and-pull process with random strands. Gently pull the flat iron down through your hair on most — but not all — pieces of your hair. The randomness gives it a more natural look.

5: By brushing your hair, you'll mask any imprints that may have been left by the flat iron. Try a shine-enhancing paddle brush.
How To Curly Brazilian Body Wave Hair Without Heat?
Braiding Overnight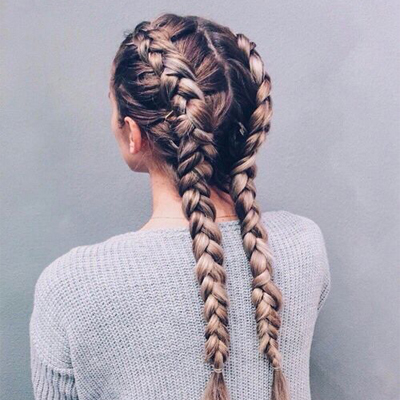 1. Wash your hair and wait until it is 70% dry.

2. Part your hair and braid it on either side.

3. If you only want waves towards the ends of your hair, create two regular braids on either side of your head.

4. For waves that begin close to the roots of your hair, create two French braids or boxer braids on either side of your head.

5. Ensure that the braids are tight so that your hair doesn't frizz out when you open it.

6. Keep the braids until your hair is completely dry. You can go to bed with the braids still in your hair and then undo them in the morning.

7.Finger comb your hair and then finish with some hairspray or product for hold.
Making Bantu Knots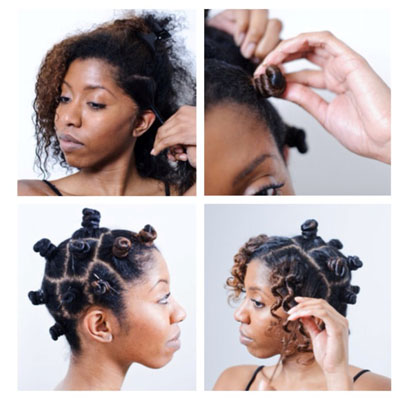 1. Wash your hair and condition it.

2. Once your hair is about 80% dry, gather a 1-2 inch section of your hair and start twisting until it resembles a rope.

3. Twist this section tightly around itself to form a small twisted bun.

4. Secure it with a bobby pin.

5. Repeat this until all of your hair is up in Bantu knots.

6. Wear a shower cap and leave it on overnight.

7. In the morning, take off the shower cap and let your hair dry.

8. Undo each coil, one-by-one, and finger comb your hair.

9.Finish with hairspray for hold.
What Are The Benefits Of Curling Hair?
You get added volume in your hair with effortless curls and waves.

You don't have to style it a lot, as waves and curls settle and give you a fresh new look in accordance with the curl diameters.

Reduced hair falls due to reduced styling and combing of hair.

You can easily avoid ponytail ridges and hairpin marks due to curled hair.
Important Tips for Curling Hair
Wrap as if you were using a curling iron or Flatiron (don't close the flatiron completely).

Use less heat for blonde hair and scale up as hair darkens.

You can tell if you're putting enough heat in with the flatiron by feeling the hair.

It should feel warm, which lets you know that the heat is reaching all of the hair.

You can't put too much hair in at once, or it'll be too tough.

Don't do the tips of your hair until the end, as they require the least amount of heat to retain the curl.
A body wave is a loose curl that comes in a wave pattern. Curling irons or flat irons can give you really neat curls and make them last longer. But if you use heat too much, it will damage your virgin hair bundles, So curling hair without heat is also a popular method. However, Whether you are looking for straight, wavy, body wave, or curly virgin Brazilian hair, you can use the suitable way to style your hair and enhance your beauty.