Why Are Lace Frontal Wigs So Popular?
Jan.17,2018
Lace front wigs have high quality, natural look and are very easy and comfortable to wear, thus more and more models and women like wearing them. The lace front is manufactured with a thin, sheer, fine lace which hair is individually hand-tied. And at the back area is weave by machine, so it is cheaper than the full lace wigs. Why lace frontal wigs are so popular, follow reading!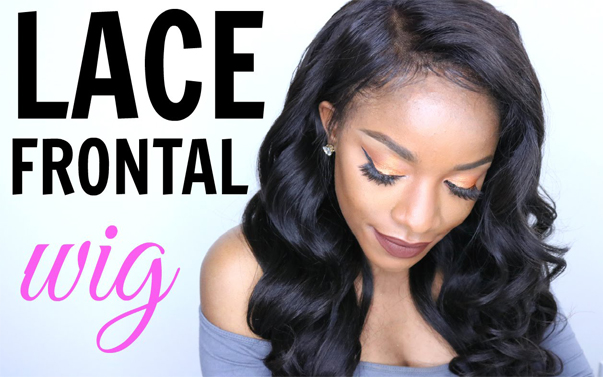 What Is Lace Frontal Wig?
Lace front wigs are manufactured with a thin lace that extends from ear to ear across the hairline. Lace front wigs are made similar to a regular ladies wig along the back and sides of the unit. When you receive the unit the lace will be really long in the front, you will cut the lace along the front of the unit.
The goal here is to create a new hairline. You will not cut all of the lace, as you will apply adhesive to the lace/your new hairline. Once the unit is applied, you will have a full hair wig - but the front of the hair wig will not be like a regular wig. The wig will appear that it is growing directly from your head.
Why Are Lace Frontal Wigs So Popular?
Lace front wigs are so popular and loved human hair wigs because it looks like natural hair growth along the front hairline. Lace Front Wigs are taking the fashion industry by storm. Take an in-depth look at the reasons behind this new trend.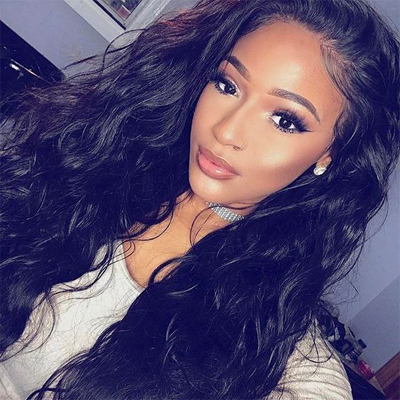 1. Create Realistic Look Naturally
Lace front wigs will give the impression that the hair is growing from your own natural fringe line. They create an invisible finish to the edging of the wig which cleverly creates a completely realistic look. They are designed so that you can wear your style away from your face, and they create a style that's so effortlessly natural.
2. Covering up Baldness or Thinning Hair
These lace frontal wigs offer the user both simplicity and speediness. They also give the complete piece of mind because of their realistic look and feel, which is attributed to the way the wigs completely conceals the hairline. People across the globe no longer need to worry if they have thinning hair or baldness. A lace front wig will give them the confidence they deserve.
3. Breathability and Comfortable
Since the front of the hairline is covered with lace and hair only, a lace front wig allows for comfortable, wearable hair in hot weather. Allowing exposed natural hair to remain uncovered and cool is another great reason to use a front lace wig instead of a full scalp wig. A lace front wig is definitely ideal in hot and humid climates and is a great, natural-looking alternative to other options.
4. Seamless and Natural
A lace front wig is a full wig with mesh lace attached in front around the hairline of the wig. The rest of the cap is made from synthetic materials. Individual hair fibers are sewn into the lace, sometimes even baby hairs. This provides a seamless look that also makes the wig easy to part just about anywhere and allows for styling the hair away from the face.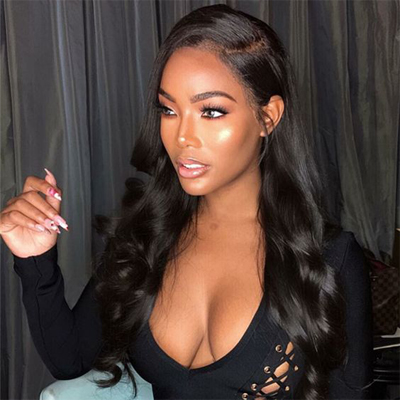 5. Style Versatility
For a lot of people, the ability to style their hair is very important to them. After all, everyone needs a change every once in a while. With this in mind, the makers of Lace Front Wigs have made the wigs with the ability to be manipulated into any hairdo. The hair can be braided or put up in a ponytail. It can even be curled or straightened. These wigs will submit to whatever your preference.
6. Customize Your Look
A lace front wig may be ready-to-wear right out of the packaging or can be customized to fit your head and match your hairline. If you want to achieve a "perfect" look, custom ordered wigs are certainly the way to go. Even though a lace front wig may be considered temporary, you still want it to look as good and natural as possible. When selecting a wig, try to choose a hairstyle that suits the shape of your face.
7. Secure Your Natural Hair
It is important to secure your own hair before attaching a lace front wig with adhesives or glue. You can braid longer lengths to your scalp to create a flat surface, or if your hair is short, you can wrap it. Again, make sure all of your own hair is secured before applying any adhesive.
8.Last Long Time
These resilient lace frontal wigs can last for an astonishing six months to one year even if you care for them at a bare minimum level. This is not to say that Lace Front Wigs are difficult to take care of. On the contrary, their maintenance is completely hassle-free. Nonetheless, care for your wig, and it will surely last that much longer.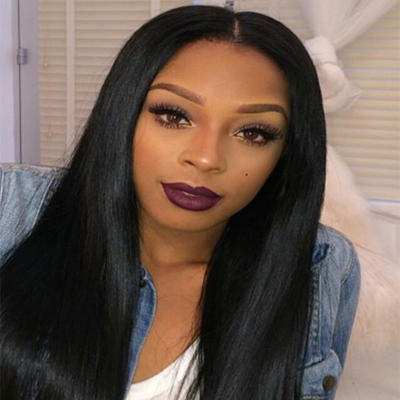 Warning Tips When Using Lace Frontal Wigs
Make sure the wig is made of human hair and not synthetic hair because it can often lead to allergic reactions and irritation for some people with particularly sensitive skin.

To minimize the harmful effects of the glue, refrain from using it too often. Avoid this by keeping the wig on for at minimum one week at a time and do not re-apply the glue until the wig is taken off. It is made of various harsh chemicals that are impossible to avoid when using lace front wigs.

Keep the wig on for as long as possible and do not take it off until your hair needs to be washed or trimmed. Be very patient and do not rip the wig off quickly.

Be sure to carefully peel it off trying not to peel off more hair or skin than necessary.

Alternate between using tape and glue to secure the wig.

Don't use lace front wigs for long periods of time consecutively (more than 6 months). While these methods will not completely rid you of the damage lace fronts will eventually cause, they can help slow their effects.
Shop For More Affordable Human Hair Wigs
Shop For Julia Peruvian Curly Hair Full Lace Wigs
Shop For Julia Cheap Straight Full Lace Wigs
Shop For Julia Short Wavy Brazilian Real Hair Bob Wigs
Shop For Julia Best Quality Wavy Hair Long Wigs
Related Articles
Comments are Closed for this post.