Lace Frontal Wig VS Full Lace Wig, Which Is Better?
Dec.15,2017
Before you go ahead and shop for some lace wigs, however, you do have to realize that these wigs do come in two different types – the lace front wigs and the full lace wigs. Both of these wigs have their advantages but in order to choose the best one for you, it is important that you understand their differences as well.
What Is Lace Frontal Wig?
A lace front wig which could be a person's hair lace front wig, synthetic lace front wigs, silky straight lace front human hair wig, kinky curly lace front human hair wig, body wave lace front human hair wig etc, has lace that's sometimes two – 3 inches wide at the front, and the back of the wig is made like a traditional wig with machine sewn wefts of hairs stitched into strips of material, typically netting. Lace front wigs square measure sometimes glued at the front and have straps that may be tightened at the rear and combs at the sides to mend them securely to the pinnacle.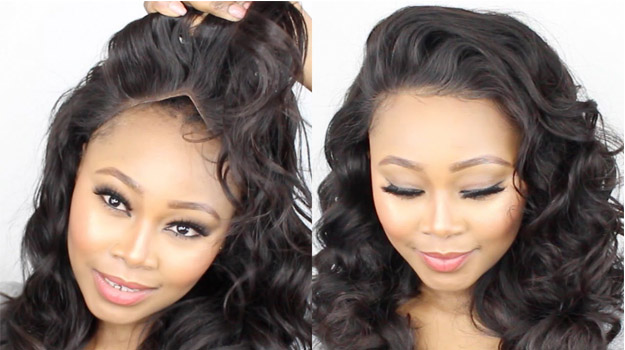 The Pros And Cons Of Lace Frontal Wig
Pros:
• They can provide the illusion of a natural looking hairline;
• Much cheaper price than the full lace wig.
Cons:
• A lace front wig is not with lace around the back, so you cannot wear it in a high ponytail with the back;
• A lace front wig cannot be parted anywhere, so, it's not convenient if you would like a twist out.
What Is Full Lace Wig?
Full lace wig, as it's named, it has thin lace around the wig and like the lace front wig, the lace needs to be cut around the unit. It can be parted as your will, moreover, the full lace wig is the full hand-made wig, while the lace front wig is the half hand-made wig, it is breathable and light on the head. It also gives you a realistic appearance grow along the scalp.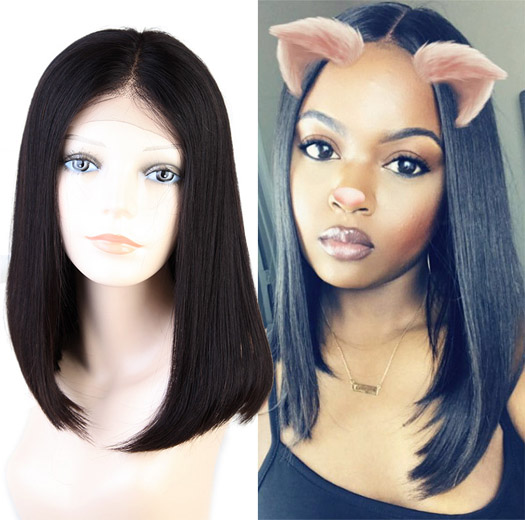 The Pros And Cons Of Full Lace Wig
Pros:
• More versatile, they can be parted anywhere and styled in many different ways which are not quite so with front lace wigs;
• A full lace wig is with lace all around available for being worn in a high ponytail, which gives a more natural look than lace front wig;
• A good choice for getting the perfect twist out.
Cons:
• Everything comes at a cost, the full lace wigs tend to be slightly more expensive.
1.Material Used For The Base
A lace front wig uses a sheer lace base for the front portion of the wig. In some lace front wigs, the lace covers the front half of the wig while in others, the lace is only used for a couple of inches. The rest of the base is made of a thicker but still comfortable material.
Full lace wigs, on the other hand, come with a base that is made entirely of lace. The lace material essentially covers the whole head even all the way to the back.
2.Styling Versatility
Lace front wigs look very natural towards the front because the lace is almost invisible. The hair can be parted in the middle or on the sides. Also, lace front wigs are attached to your head with an adhesive only along your hairline above your forehead.
Full lace wigs are more versatile because you can also style them into up-dos, braids, and many other hairstyles which is not quite so with the front lace wig such as a high ponytail. It just gives you more natural flexibility.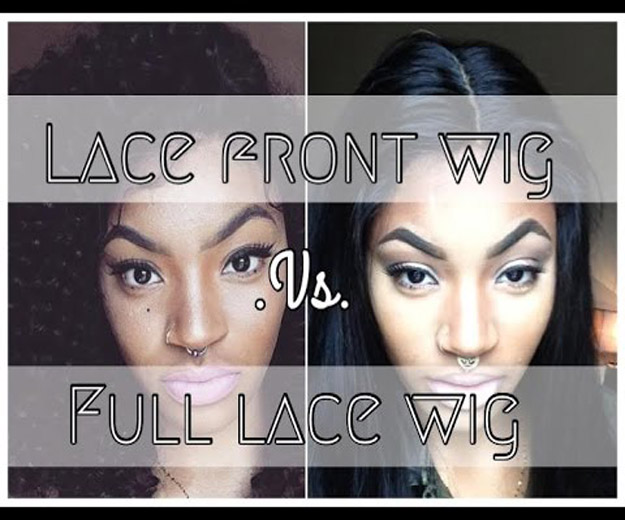 3.Price
Full lace wigs tend to be slightly more expensive than lace frontal wig and full lace wigs will last a lot longer than lace front wigs!
4.Volume
Lace frontal wig is the best wig for volume. The hair wefts at the back of a lace front wig give the wig more hair.
Full lace wig has less volume. This wig is created using single knotted hair strands. The full lace wig is light.
5.Wig Wearer
Lace frontal wig is simple to wear and it's the best wig for first-time wig wearer. The full lace wig is more complicated to wear. Best if you have worn wigs previously.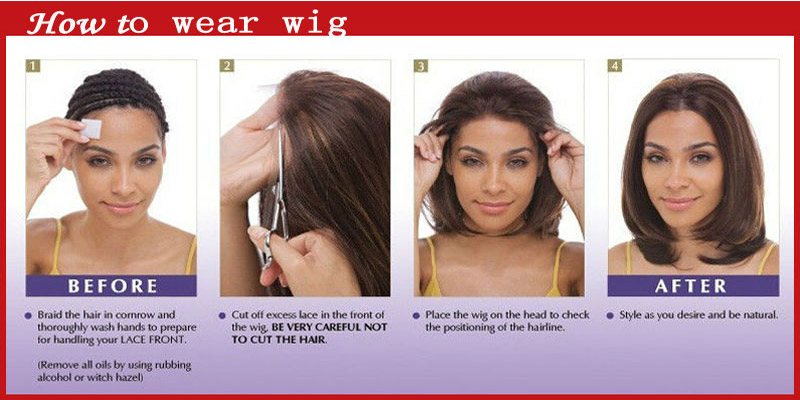 At Julia Hair Mall, we have a wide range of wig option that is all 100% human hair wig for you to choose from and feel this article can help you to know which one is better and decide on the choice of your next wig.