How To Choose Lace Frontal Wig For Your Perfect Look?
Oct.31,2017
The most important thing to remember when it comes to purchasing your lace frontal wig is that hair is very personal to each of us. In recent years, lace frontal wigs become more and more popular on the market. More and more women choose the lace frontal wigs for their perfect looking. So your decision will always be a personal one and we recommend always understanding exactly why you are purchasing a wig as well as how to choose wigs and the options that the wig you are buying will provide you with!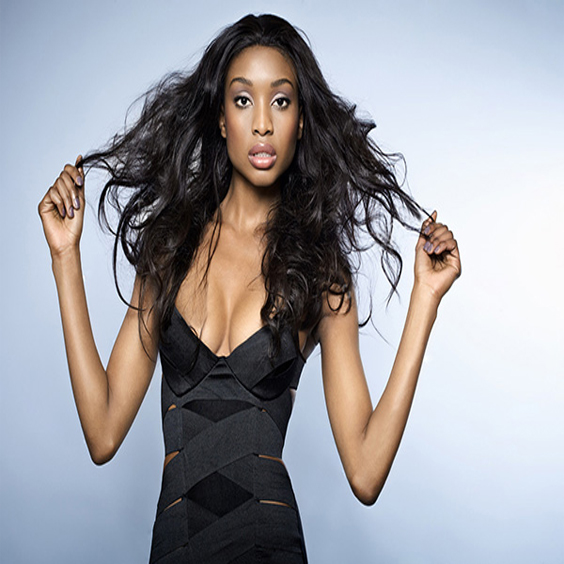 What Hair Quality Are You Looking For?
Lace frontal wigs are available in a variety of qualities which range from the best quality real human hair all the way down to cheapest synthetic fiber wigs. We will only focus on high-quality wigs that are Julia hair company recommended which are: Brazilian Lace frontal Wigs and Human Hair Lace Frontal Wigs.
Brazilian Hair Lace Frontal Wig
Brazilian hair refers to the highest quality real human hair wigs that can be colored, styled, washed and treated as you would your own hair. Brazilian hair also comes in different qualities which on its own can be quite a complicated topic.
Human Hair Lace Frontal Wig
Human hair lace frontal wigs refer to wigs that are made of the highest quality heat resistant fiber. These wigs can be styled, washed and treated as you would human hair but they cannot be colored. These wigs are also pre-styled for added convenience.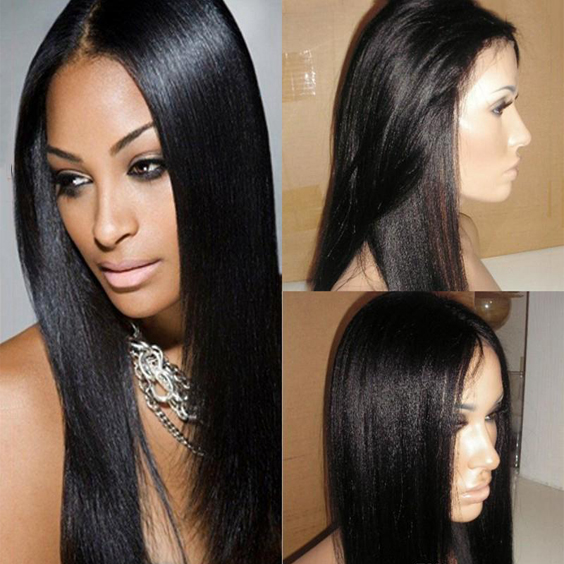 What Are Factors To Consider When Choosing A Lace Front Wig?
There are various factors, which need to be considered before you buy your lace front wig.
Cap Size
You can get three types of lace wigs based on size – small, average or medium. The medium capsizes fits most people and is the most popular size sold.
♥ Warm Tips
Choose the full lace wig cap with a little stretch from ear to ear to allow for better fitting at the back of your ears. Customized wigs are another choice if you want a perfect match to your capsize. Ask your wig maker to make a lace wig according to your exact head measurements.
The Wear and Tear Factor
It's important to know how often you plan to wear a particular lace wig. The durability of a good lace depends on the quality of the wig you buy, how often you use it and the care is taken by you to preserve it. A good lace wig can last anywhere between a period of 3-12 months depending on how well is maintained.
♥ Warm Tips
It is best to have two or more lace wigs, as this will reduce the wear and tear that happens from wearing one lace wig all the time. One of them can act a backup unit in case the other one needs to be sent back to the manufacturer for repair.
Having more lace wigs will also allow you more creativity when it comes to hair styling. The lace frontal wigs portraying the refined look can be used for business events, while the ones that create a wild, sexy look are ideal for parties or dates. Proper planning will provide you variety, a longer life for your lace wigs as well as a valuable backup plan for any situation or event.
Shape of Face
The shape of your face plays an important role while choosing a lace wig. Choosing the right wig will complement your face effectively. There is always a lace wig to meet any face shape requirement – whether the shape of the face is square, heart-shaped, oval, oblong or round.
♥ Warm Tips
Ask your lace wig consultant the best lace frontal wig to compliment the shape of your face. Remember to look at different hair magazines to see the trendiest and up to date hairstyles.
Colors
Picking the right hair color for your lace wig is as important as choosing the texture and styling of your lace frontal wig.
♥ Warm Tips
For your first lace wig, it is best to choose a color that is close to your own natural hair color. If you want to dye your lace wig by yourself. Remember to ask your wig manufacturer for a natural hair color that is free from any artificial hair dyes.
We hope these tips can help you. Of all the hair pieces available, lace front wigs provide the most natural looking hairline. Lace Frontal wigs are hot selling in Julia hair mall. You can choose the perfect look from Julia hair online shop. Choice Julia is Choice The Beauty.