What Are The Secrets Of Wigs?
Sep.27,2019
Wigs for black women are very popular and the fashion trend nowadays. Do you know more secrets about human hair wigs? When you buy your first wigs, you must read this article to learn more and help you to use your human hair wig rightly.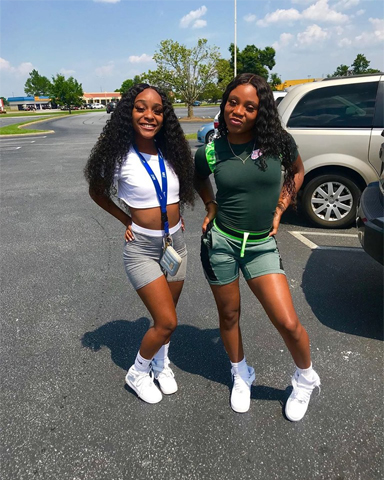 Wigs Made Real Human Hair
A real 100 human hair wig has an in-tact cuticle layer, which is the outer layer of each hair strand that lays like shingles on a roof (all traveling in the same direction). This results when the hair is gathered and kept in bundles with all the hair going in the same direction. This means the cuticle is all going in the same direction in the bundle, making this type of wig the very best quality.
To keep all the hair together and in the same direction through the gathering and then the processing of the hair which means cleaning, dying, and then making the wigs with these bundles is very costly. It doesn't represent anything about the grade of hair or the origin which apparently makes a difference in texture and durability.
Different Types Of Human Hair Wigs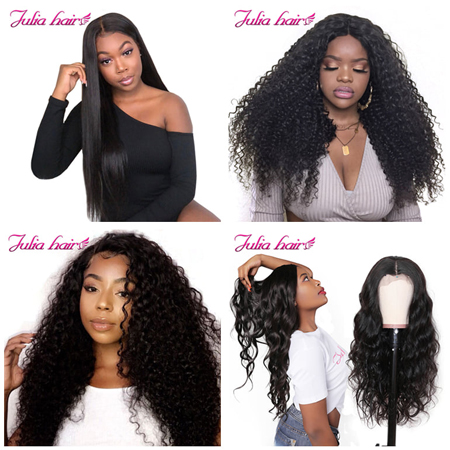 There are many different types of wigs on the market, making it difficult to decide which type is best for you. We have full lace wigs, lace front wigs, short bob wigs, 613 blonde hair wigs, curly hair wigs, straight hair wigs, wavy hair wigs, etc. So, we put together a quick guide to help you understand the differences between different types of wigs and what to consider when shopping for one.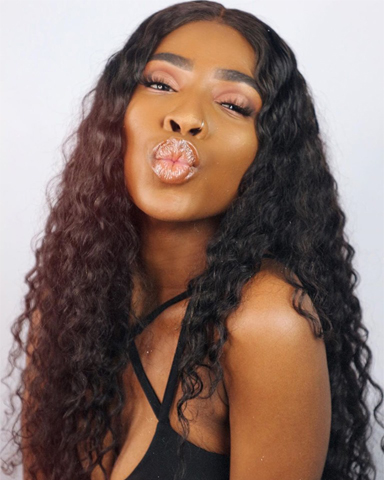 Full lace wig units come with different specifications. They are lace units that have urethane strips for adhesives to stick to. You can use lace tapes directly on the lace it's self without the tape shining through the unit.
A full lace wig will also give you complete hair coverage, and you can do different hairstyles that include multiple parting and the option of wearing your wig in a ponytail or bun.
Lace front wigs are exactly what they sound like. They have the lace only in the front of the unit, and the rest of the unit is a thicker cap. The cap may have clips sewn to it, which helps hold the wig securely on the clients head.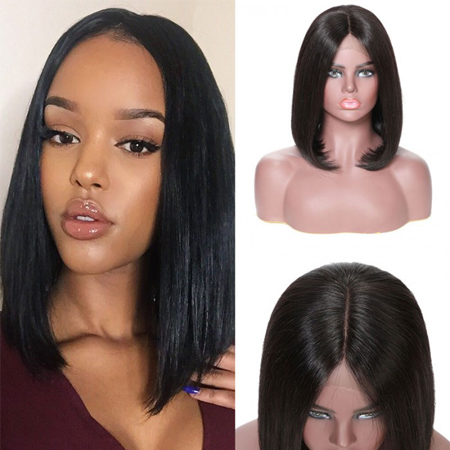 With these wigs being shorter than most there isn't a lot of leeways to mess up. Thankfully, you can cut the process of styling in half, and the wig will dry a lot faster once you have the hairstyle you desire.
Second, a beautiful trim will keep your bob wig looking natural. Think of these wigs as your natural hair, and you would hate to skip a monthly trim right? Cutting off any thin ends that may occur from over-styling, excessive heat, or shedding would be very beneficial.
Long 613 Blond Human Hair Wigs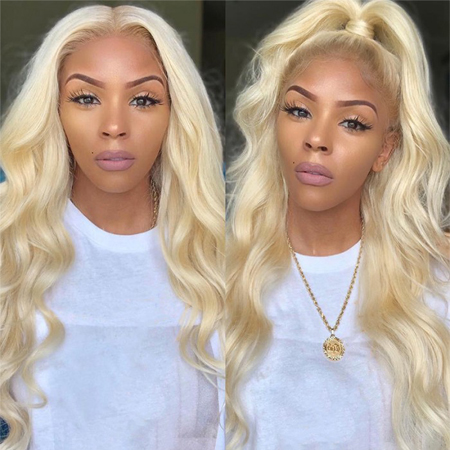 Our 613 blond wigs are 100% made of human hair, they are bouncy and shiny and carefully crafted to withstand repeated washing and styling. Whatever length you need, our comprehensive collection has the silky soft blonde wig to suit your face shape and style. Our wigs come with pre-plucked hairlines, this further enhances the natural look of the wig with plenty of baby hairs.
When you want to create a new look for yourself, you know that you have plenty of options. It may even be overwhelming to you to begin narrowing down these choices if you are unsure of what you are looking at.
Thankfully, straight human hair wigs will work for you when you need a quick style change. While these wigs are made of real virgin human hair.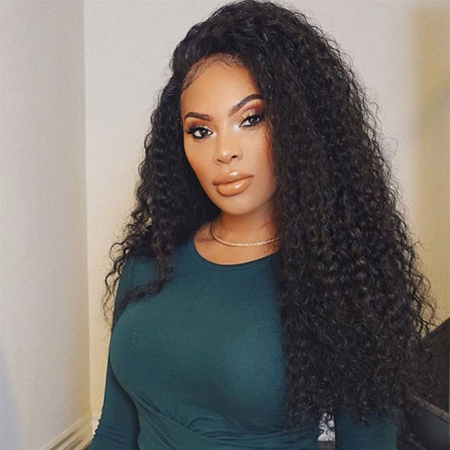 If you ever fall in love with your curly human hair wig, do us a favor and keep it that way. If you're interested in having a straight hair wig, we consider you buy two separate styles.
One reason for this is because you will have the option of sporting two different looks, thus keeping your wigs in perfect condition.
Second, continually switching one weave from curly to straight can be taxing on the strands, this process will either involve lots of product or tons of heat.
Curly Hair Wigs Routine - See This Video
Julia New In Colored Human Hair Wigs
Colored human hair wigs apply to any unit you have that does not naturally come in black or brown color or a wig that you dye other colors. In order to meet the needs of our customers, we have some new in hair wigs to achieve your unique beauty.
We have Short Bob Human Hair 13x4 Lace Front Wig Pink Purple Red Green Blonde Blue Color Mix Color Wig and 13x4 Lace Front Short Bob Pure Pink Color Human Hair Wig. You can choose the two colored human hair wigs to your beauty.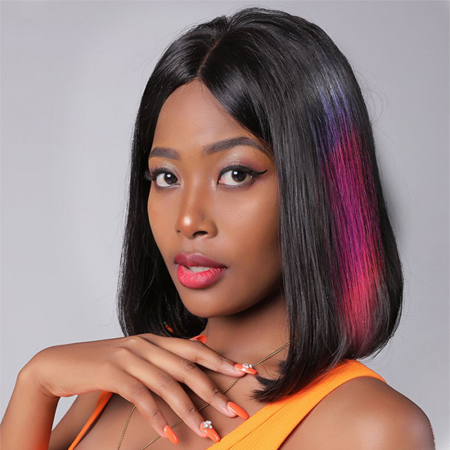 How To Dry Human Hair Wigs?
1. Gently blot the hair to remove the excess water.

2. Comb the hair in the style you usually wear your wig.

3. Place your wig on a styrofoam head and let air dry overnight naturally.

4. To restyle your human hair wig, you may use a blow dryer, curling iron or flat iron on low heat settings only or use electric rollers on a medium setting. Make sure to use a heat protector before using thermal styling tools.
How To Prevent Your Human Hair Wig from Tangling?
1. Occasionally, human hair wigs may tangle or matte up at the nape (back of the neck) because of the friction that is caused when that area rubs the back and shoulders. This is totally normal.

2. The most effective way to prevent tangles is to brush the hair several times a day and apply a daily conditioner. it's very important to add moisture and oils to the wig to prevent it from drying out and becoming brittle, which will cause tangles as it doesn't receive natural oils from the head.
Human Hair Wigs Maybe for You if:
You prefer a higher quality texture of hair

You want to be able to change your style

You want to keep a wig for longer than a year

You would like shoulder length or longer hair
Julia Big Sale - Save Your Money
The Details Of The Big Sale
1.Order≥$89, Get $15 Off, Code: CA15
2.Order≥$159, Get $30 Off, Code: CA30
3.Order≥$199, Get $45 Off, Code: CA45
Sales Time: Sep 27th - Oct 3rd
Related Articles