Wearing Human Hair Wigs To Change Your Look
Sep.13,2017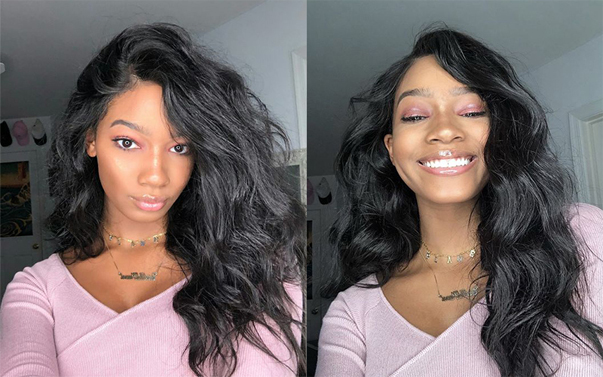 Women who desire to have a greater and perfect look prefer to add some sort of hair extensions. One of the popular hair extensions that are gaining popularity among women is human hair wigs.
Recently there are many differently designed wigs on the market. But if you expect your hair to look authentic, you need to choose a wig made of 100% human hair.
Human hair wigs are made of real human hair, which has never been colored. The hair is also carefully selected and sorted before it is used to produce the wigs. Human hair wigs look very natural. The hair wigs has no chemical, no shed and free tangle, can be colored, permed and cut, it is simple to have cared.
Then, you will be curious about why we choose human hair wig and the benefits that you can get from these wigs. Today we will discuss this problem in this blog. Enjoy your reading!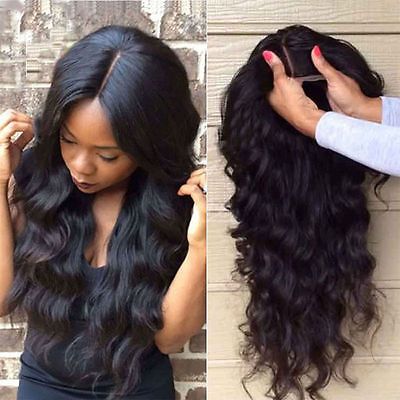 Why Human Hair Wigs Change Your Look When Wearing It
♥ Styling versatility
Contrary to well-known belief, custom-made full lace human hair wigs are not typically supplied inside a specially cut style. They're normally supplied 'uncut' plus the wearer chooses their preferred style which ought to only be reduced by a qualified wig specialist.
For the reason that your hair is entirely actual, your options for styling are just like your organic hair. Nevertheless, caution must be taken - hair feels like your individual but keeps in mind: individual strands cannot be replenished.
♥ Wigs are convenient
You can save a lot of time by choosing to wear a wig. There are many women that live busy lives and schedules. The time spent blow-drying, straightening, curling, treating, coloring, styling, and maintaining your hair can add up to more than you realize.
Wearing a wig can (almost literally) give you more hours in the day that can otherwise be used for whatever you want! These are the times when you'll appreciate how convenient and easy it is to put on a wig that makes you look good without having to do much.
♥ Effective for long term hair loss
Hair wig can be an important investment. This is because 100% real Brazilian hair or Indian hair is in huge demand and by getting it from a reputed clinic, you can expect to get a good quality, natural looking hair. They can last up to a few years if properly maintained. This means they are perfect for people who have hair loss problems.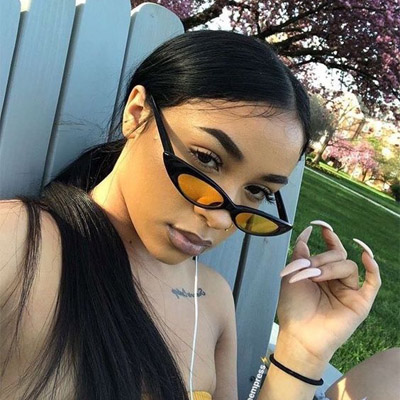 ♥ More Resistant to Heat
One of the most obvious benefits to choosing a human hair wig over a synthetic version is that the human hair's resistance to heat allows you to take on more tasks while you're wearing it without worrying about the individual hair fibers melting.
♥ Restore Confidence
It goes without saying that because of their very realistic appearance and extra security, human hair can often be the closest to your natural hair. This can mean that the wig goes undetected which in turns boosts the wearer's confidence and self-esteem. Many people who wear these wigs have never looked back.
♥ Protect your hair
Human Hair Wigs are great for protection. The less you manipulate your natural hair, the more likely it'll grow healthier, stronger, and longer. Many women choose to wear wigs because they want to give their hair a break.
Maybe their hair is damaged from heat, coloring, bleaching, or just too much stress on the hair in general. Women will also wear wigs to protect their hair from harsh weather conditions.
♥ Realistic look
Definitely, a human hair wig is the closest you can get to your natural hair. The 100% real hair wigs respond like your own hair- they absorb moisture, colors can be added and removed. Other than realistic look, custom-made human hair wig provides features that ready-to-wear synthetic wigs don't provide.
Julia hair mall's human hair wigs include full lace wig and Lace frontal wig which are most popular for modern girls. With human hair wigs, you know that you have a lot of choices of how to deal with your hair; you can get a hairstyle you have been desired for long instantly; you can change your look that does not need to wait for your hair to grow out. Human hair wigs give you new look and unique beauty.