The Ultimate Guide to Frizz-Free Hair
Jan.16,2018
For many, frizzy hair is a daily battle. For others, it can be an occasional problem. In either case, it is frustrating for those who want shiny, silky and bouncy hair. Frizzy hair can look dull and be very difficult to style. Especially, if you have curly hair or wavy hair. Don't worry, no matter how often you suffer from frizzy hair, we will share you some methods to make your frizzy hair shiny and smooth.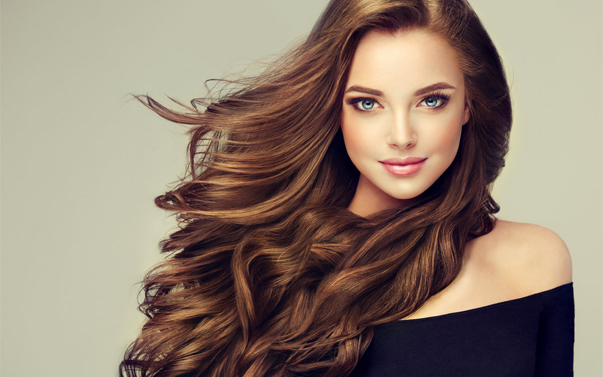 What Is Frizz Hair?
Simply speaking, frizzy hair is the messy tangle of hair that you can find at the top of your head. But why do you have this messy frizz in your hair! Your hair is composed of three layers apart from millions of cells. The cuticle is the outer layer of your hair and its condition decides whether you will have frizzy hair or not. The cuticle is like a shingled roof and when the shingles lie flat; your hair remains straight and smooth. Whenever these shingles lift up, they form frizz on the hair surface.
What causes frizzy hair?
There are plenty reasons why your hair may be frizzy:
Excessive blow drying which can lead to dryness and frizziness if not cared properly.
No moisture. If your hair is lacking natural oils, proteins or essential fatty acids, it will be frizzy.
Weather. We are familiar with "humid weather" hair. It's all over the place!
Chemicals in hair products. Did you know your favorite coconut-strawberry hair product could actually be causing your hair to be frizzy? Don't be misled by their delicious smell.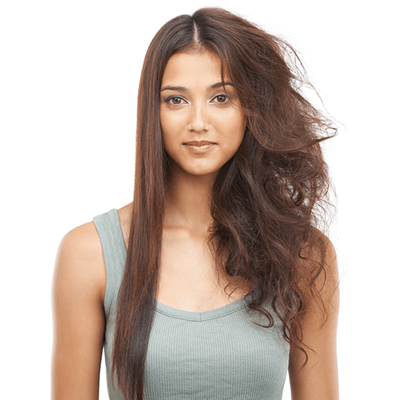 The Ultimate Guide To Frizz-Free Hair
1.Don't brush dry hair
If there's one tip repeated by just about every expert, it's this: avoid brushing hair after it dries. Brushing not only disrupts your hair's cuticle, it can also stretch hair, leading to breakage.
2.Comb Dry Hair With Wet Fingers
If you shouldn't brush, what can you do when humidity or a brisk day leaves your hair a frizzy mess? Water is the key, The problem with frizzy hair is that it's dry. Water is a basic response to this basic problem. We should wet our hands, then finger-combing to tackle frizz and tame tangles.
3. Don't Wash Your Hair Everyday
Washing your hair everyday can strip it of its natural oils, leaving it dry and brittle and leading you to frizzy town. If you have dry hair, you can easily go without washing your hair for at least 3 days (or more if you handle it). If you have oily hair, wash it every other day, or depending on how long you can take it the greasiness of it.
4. Moisturize Your Hair
Remember that what your frizzy hair really wants is moisture. If you don't give it the hydration it needs with moisturizing products and the proper care, your frizzy hair will get its moisture from somewhere else, like the humidity in the air. When this happens, you most likely won't love the results. It's also important to remember to use a hair mask once a week. Most hair mask formulas intensely nourish, revitalize and strengthen hair.
5. The Best Condition For Your Hair
The right conditioner can be the best way to put moisture back into your frizzy mane. Use a hydrating conditioner with keratin, protein and/or natural oils. Natural oils are better than synthetic because they are absorbed by the body wave Brazilian virgin hair, and protein-infused conditioners will manage frizz and create shine. Synthetic silicon moisturizers, however, can lie on top of the hair, making it look dirty.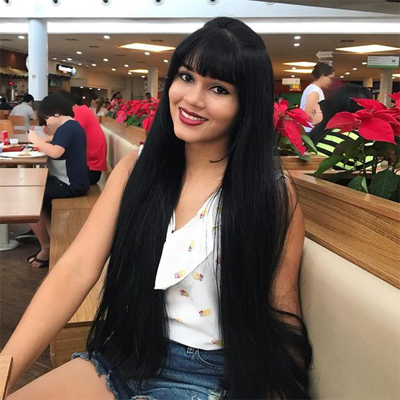 6. No Heat Styling
I know how addicting blow-dryers and straightening irons can be. Whenever my hair would get frizzy I would run to them and tame my hair into submission with a straightener. Even though that helped my problem in the short run, it didn't help me much in the long run.
Heat can damage your hair immensely. Even though they can make your hair look flawless for a while, in the long run, they will damage your hair and you will need more heat to attain the same results. It's kind of like a drug addiction if you think about it.
7. Deep Conditioning
For deeper conditioning, consider applying a moisturizing treatment or mask to your frizzy hair once a month. Leave it on for a full hour, using a plastic shower cap to help the product penetrate. Additionally, once a week, you can apply the treatment in the shower after shampooing. Leave it on for three to five minutes for quick hydration and then rinse it out.
8. Don't Over-Process
Frizzy Hair Relaxers, straighteners and coloring can cause brittleness and lead to breakage. Stick to salon products for these services, and be sure they're done by a licensed professional who can choose the correct formulas, products and techniques for your frizzy hair. When you get these services done, be sure to talk to your stylist about recommending deep conditioning and hot oil treatments or masks to restore moisture.
No matter how often you suffer from frizzy hair, you can use a variety of common ingredients from your kitchen to treat the problem with simple, natural remedies. Here are a few recipes you can follow:
For Extra Frizzy Hair:
1 part vegetable glycerin

A few drops of essential oils
Mix everything together, place in a spray bottle and use a leave-in conditioner.
For Medium Frizzy Hair:
1 part vegetable glycerin

A few drops of favorite essential oil
Mix everything together, place in a spray bottle and use a leave-in conditioner.
For All Kinds of Hair in Need of Help
DIY hair cream:
Frizz-be-gone Spray:
3 drops of favorite essential oil
There are so many tips to frizz-free hair, you can learn to tame your frizzy hair. We have virgin curly Indian hair an wavy hair etc. With proper care, we can make our virgin hair shiny, silky and frizz-free forever.
Two Big Promotions
1. In Julia Hair Mall Make a hair review video with Julia hair on youtube and you will get $5 - $15 reward. The video needs to satisfy:
a.The video is supposed to be more than 2 minutes.
b.The high definition of video will be better.
2. Time: Jan 16th - Jan 22nd
Over $119, Get 6$ Off, Code: VD6
Over $169, Get 8$ Off, Code: VD8
Shop For Most Popular Virgin Hair Bundles
Shop For Peruvian Virgin Hair Body Wave Lace Closure With 3 Bundles
Shop For Best Virgin Brazilian Straight Hair 3 Bundles
Shop For Ombre Body Wave Virgin Brazilian Hair 3 Bundles Weave
Shop For Virgin Deep Wave Real Brazilian Hair Bundles
Related Articles
Comments are Closed for this post.