Somethings You Can Do To Prevent Winter Hair Damage
Nov.23,2017
During the winter months, cold outside weather combined with dry indoor heat can wreak havoc on your strands, leading to split ends and breakage. That's right: breakage isn't just a summertime sadness. It happens in winter and to all manner of virgin hair types. In order to have a fabulous mane all year long, there are a few precautions you should take throughout the year. Today, Julia hair mall share with you some tips on how to prevent winter hair woes for every texture.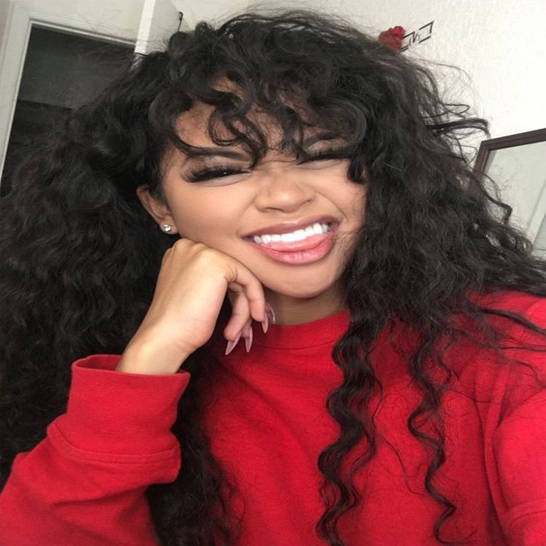 Hair Treatment the Right Way
Different types of damage to your hair require different treatment methods. Most treatments you can do independently, inexpensively, and from the comfort of your own home. Others you may need a little bit of professional help. The best part? Regardless which treatment you decide is right for you, you'll likely start seeing results in no time!
1. Trimming Hair
Does split end get you down? Heat damage making your hair look like a frizzled, messy mop? Trimming your hair is one, simple way to treat this very common issue. Hair trimming can help with cuticle and cortex damage, or heat and chemical damage. Many of these issues affect the lower part of the hair, so this can be quick and easy fix.
2. Deep Conditioning
Extremely dry hair sometimes needs a bit more than just a normal conditioner. Deep conditioning your hair is a safe method for those whose hair has lost almost all of its moisture. The natural oils in your hair really are a double-edged sword. But when those oils are mostly gone, your hair can be more prone to snapping, splitting and breaking off pretty easily. Even running your fingers through it could make pieces fall right out.
3. Use A Gentle Shampoo
If you want to have consistently healthy hair, you should invest in a good shampoo. Make sure you look for ones that don't have any of those harsh chemicals. For example, sodium laureth sulfate is a common chemical found in shampoo that can be damaging. However, it causes the lather people desire. Gentle shampoos without chemicals might feel a little different but don't worry, they're much better for your hair.
4. Invest In A Good Brush
All hair brushes are not created equal. Every woman should have at least 3 brushes: a paddle brush, a round brush, and a teasing brush. A paddle brush is great for straight and sleek styles. A round brush should be used for curly or voluminous hair. Lastly, use a teasing brush when you want extra volume. If your hair tends to be very tangle when it's wet, use a detangling brush. This works wonders on wet hair and you'll have less fallout.
5. Use Botanical Oils
For those who would prefer to keep things natural, botanical oils (also known as essential oils) are an excellent option for treating damaged hair. If you can, make sure the oils you obtain are fully organic, avoiding in a chance of extra chemicals mixed in. Use botanical oils on your hair to help add and keep in moisture.
6. Commit To Weekly Treatments
Dry air also means all hair textures should focus on weekly hair treatments to replace lost moisture. Hair dries out in winter from not having enough moisture in the indoor air, which is when a good conditioner comes in handy. Once a week, you should baby your hair: slather conditioner on, and take 30 minutes for the moisture to penetrate into the hair shaft.
7. Use A Leave-in Conditioner To Combat Static
Floating, fine strands are a common occurrence during winter, which is a key sign of dryness. Instead of the static dryer sheet route, be sure hair is hydrated with regular conditioning, then lock it in with a leave-in conditioner.
8. Never Go Outside With Damp Hair To Bypass Breakage
Although time is of the essence in the morning, it's critical to dry hair thoroughly before dashing into the cold. Anything that's cold expands, and that's what can happen with your wet hair shaft in the cold weather, which puts you at risk for breakage and makes your color fade faster.
9. Humidifier At Night
Dry air and Hair these two just don't play well together. During the winter, especially, the air is extremely dry. Running a humidifier at night will help put moisture back into the air. As the temperature drops, the humidity level will also drop. Cold air is always dryer. Keep that humidifier going when the temperature drops at night to help keep your hair from drying out.
Julia hair products are all 100% processed virgin remy hair. We must take good care of our virgin human hair bundles with closure or others, especially in winter. We hope the above of care tips can help you to prevent your winter hair damage that you can possess your healthy, beautiful and sleek virgin hair in any season.
Comments are Closed for this post.