How To Prevent Hair From Tangling?
Oct.24,2017
Hair tangling is a very common problem among ladies with long hair or short hair. Whether you have any hair types, Peruvian kinky curly hair, Malaysian body wave, silk straight hair etc. Hair becoming tangled is not an uncommon problem. Tangled hair causes hair loss due to breakage, as tangled hair becomes very brittle and combing these weak and brittle hair strands aggravates your hair fall problem.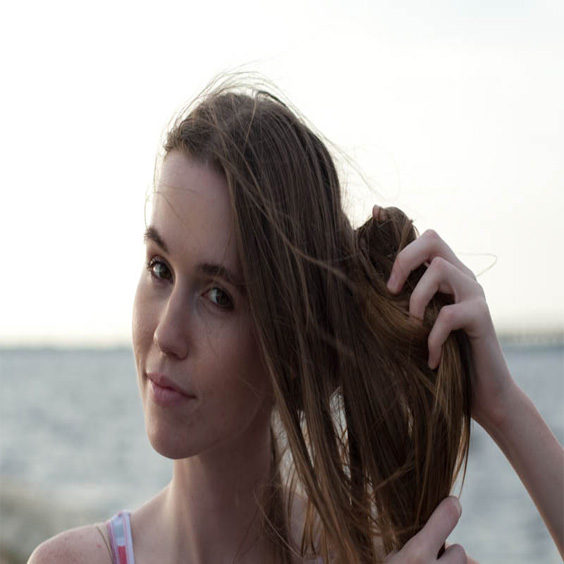 Here are some easy and useful tips on preventing hair extensions from tangling and knots that can help you get tangle free and healthy hair!
1.Brush Your Hair
A super obvious one but some people think that brushing your hair extensions in the morning is enough for the whole day, then wonder why their hair is super knotty at the end of the day. Is this you? If so, make sure you're brushing your hair at least 3 times a day especially before a shower and before sleeping this will help keep your extensions tangle free without much work. We'd also definitely recommend using a loop brush, this is a super gentle brush which won't work to break your hair and brushing from the ends of your hair working your way upwards.
2. Always Choose A Moisturizing Shampoo And Conditioner
Use good quality shampoos and conditioners that contain the high amount of moisturizing ingredients in them. Use these conditioners regularly in order to make your hair shinier, smoother, softer and stronger. Moisturizing conditioners allow your hair to retain some amount of moisture for longer and thus help you keep your hair tangle and knot free.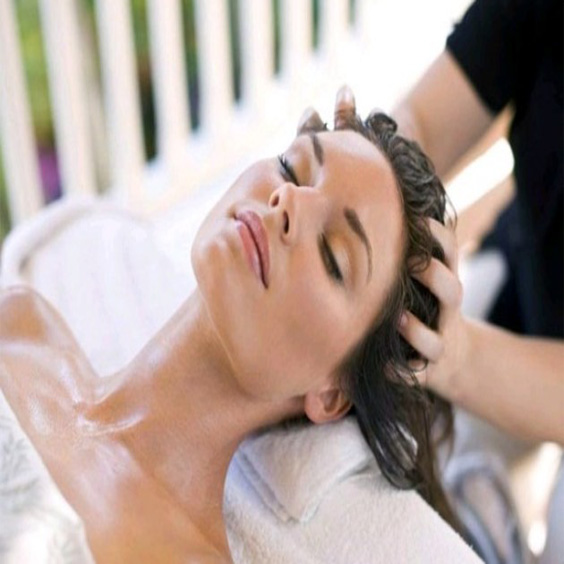 3. Avoid Washing Your Hair Daily
Wash your hair every other day. Everyday shampoo will strip moisture out of your hair. Your natural oils and sebum are important to keep your hair healthy and protect the hair follicle. We know it is important to keep your scalp clean but sebum and oils have a purpose too. Washing every other day will make sure that your hair and scalp is not totally dry which is a cause of damaged and tangled hair.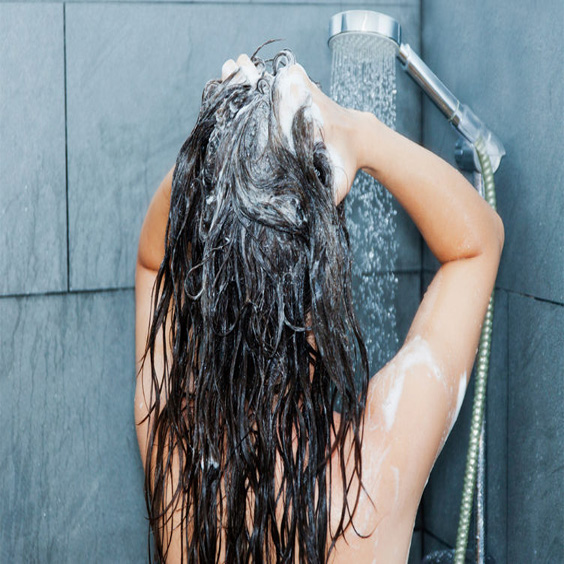 4. A Conditioner Works Great to Detangle Hair
If you have dry hair that tends to get tangled as soon as they start drying, then an excellent way to avoid this is to use a high-quality conditioner after shampooing your hair. Working a conditioner into the hair with your fingers will remove all the tangles. Conditioning ensures that the hair does not tangle even after drying. Just make sure you use a good conditioner exactly according to your hair type.
5. Air Drying Is the Best Way to Go
You can avoid damage to your hair to a great extent by just allowing them to air dry. Using hot hair drying products can be quick, but at the same time, they can be damaging to your hair. Gently squeeze excess water from your hair with a fiber towel. This will reduce the air drying time. Furthermore, never direct the drying nozzle towards the roots. Rather, work it down your strands to the tips to avoid damaging your hair cuticles.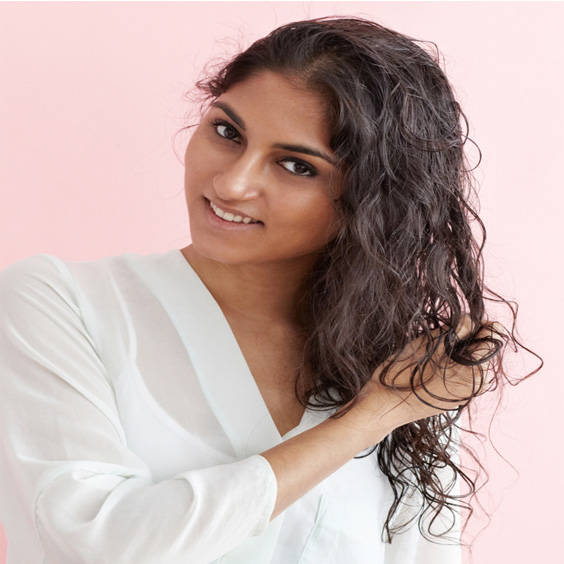 6. Harsh Dyes And Bleach Should Also Be Avoided
Any kind of bleaching or dying makes your hair dry, brittle and weak. The chemicals present in these dyes totally ruin the outer layer of your hair while taking away the natural oils from your scalp. Obviously, the damaged and brittle hair is more susceptible to tangling. Try to stay away from such harsh chemicals and dyes, or you might have to finally chop off your beautiful locks.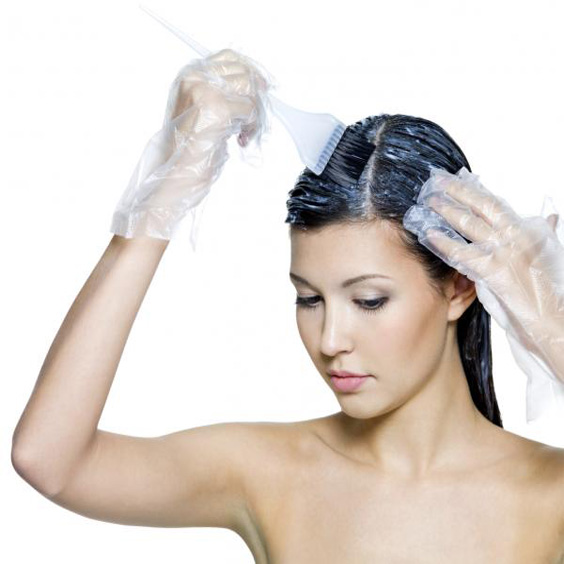 7. A Weekly Hair Moisturizing Mask can do Wonders
Moisturized hair is well nourished and healthy. A weekly mask can provide your hair with deep nourishment and healthy hair is less likely to get tangled. You can apply deep conditioning hair masks available in the market or can prepare one at your home with all natural ingredients. Once you have applied the mask wrap it up with a shower cap and allow it to dry for at least 30 minutes.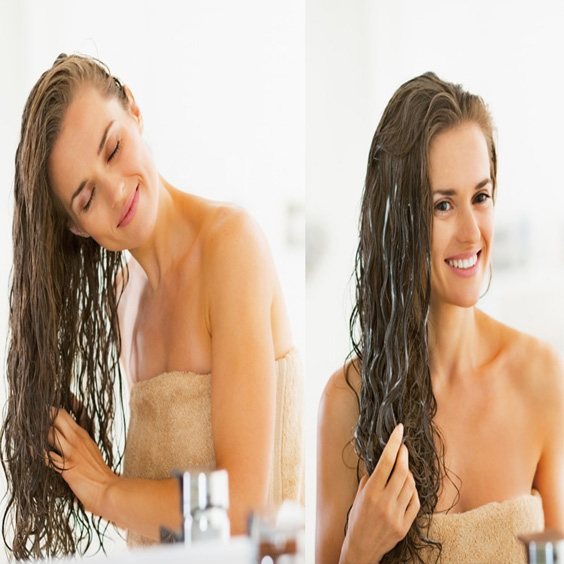 8. Prevent Tangling Your Hair with Knotting
If you are playing any sports, exercising, swimming, or even while walking, you may tie your hair in a ponytail, braid, or bun. It is because the less your hair moves around the less it will tangle and will entrap dirt and sweat. Moreover, tying your hair while performing any physical activity always ensures that the sweat does not extend from your scalp to your hair tips. One thing to make sure is to tie your hair loose. Once your exercising is done, you may leave your hair open to let the sweat evaporate.
9. Trim The Split Ends On Regular Basis
The hair may start splitting towards the ends as your hair grows and the outer layer of hair may start getting thinner. This outer most layer mainly helps your hair stay smooth and soft, so when it gets thinner, your hair strands become more prone to tangling and breakage. Therefore, regular hair trimming is very important for both long and short hair. If you take care of your hair properly and trim the split ends on regular basis, you can easily prevent the hair tangling.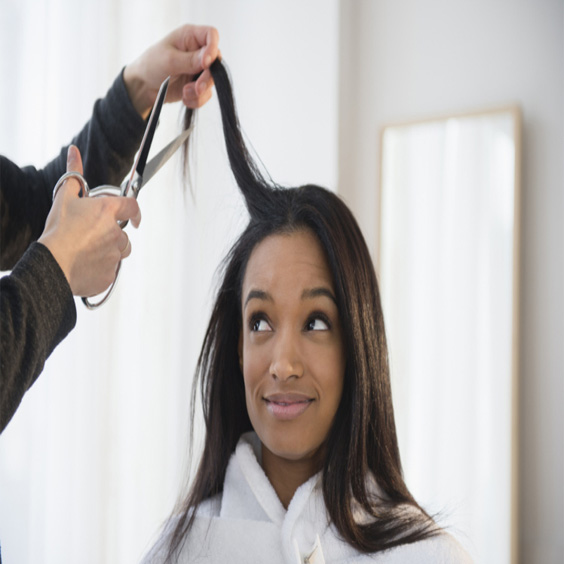 10. Protect Your Hair While Asleep
It must look and sound very stylish and cinematic to go to bed with your hair left open but the hair would end up entirely like a bird's nest by the morning. To have tangle free hair after a long tight sleep, one needs to either tie the hair into a bun or a ponytail. A silk scarf wrap or a silk pillowcase will avoid the tangling hair. It is advisable to inculcate the habit of combing hair before going to bed. Also remember to avoid going to sleep with cold, wet hair.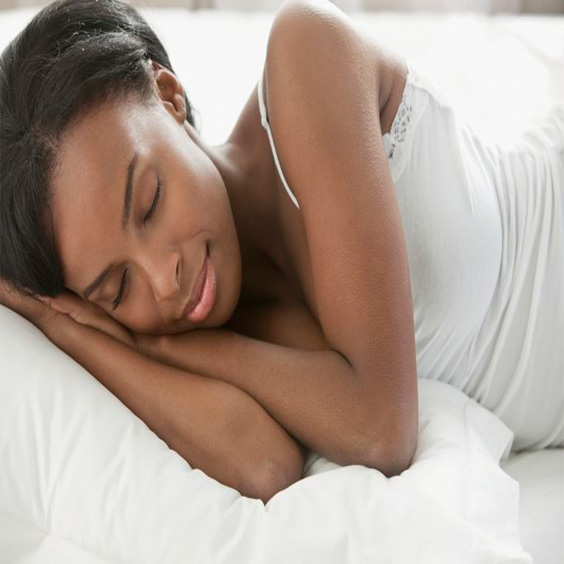 Getting healthy and tangle-free hair is not a secret therapy. All you need to do is take proper care of your hair, just like any other body part, and soon you will have healthy hair that is thick, shiny, and most importantly, tangle free!
Comments are Closed for this post.