Malaysian Loose Wave Hair - Your Best Choice
Apr.18,2018
Summer is fast approaching, and we are all turning our attention to finding a fresh new look to start this season. While a new wardrobe and some cute little sandals are probably on most woman's "must have" lists, so is a great new do. An act as simple as changing your hairstyle can create a whole new you. It can change your outlook on life, lighten your mood, and make you feel pretty.
Malaysian loose wave hair is a very popular hair type, as it is one of the most demanding product for black women. The loose wave original virgin hair weaves are very famous in African and American women.
Our Malaysian hair extensions come in a wide variety of styles including Malaysian Body Wave Virgin Hair, Virgin Malaysian Deep Curly Hair, Virgin Malaysian Deep Wave Hair and Virgin Malaysian Loose Wave Hair. This diverse selection of Malaysian hair extensions means that you'll be able to achieve any hairstyle you can envision.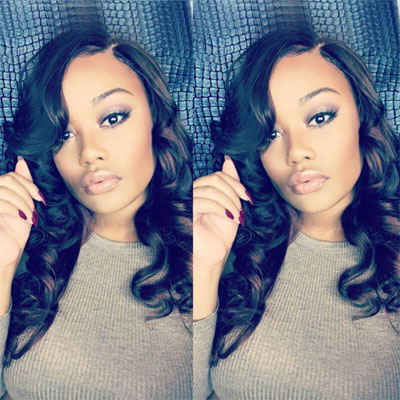 Malaysian Loose Wave Description
1. Hair Material: 100% Virgin human hair(Unprocessed/No Chemicals)

2. Hair can be Colored/Dyed and Style in any way you choose

3. Hair Can be Flat Ironed, Washed, Dried and Curled

4. Hair Weight: About 3-4 Oz per bundle (around 95-100 grams)

5. Hair Color: Natural Hair Color(1b)

6. Hair Life: 6 to 12 months(Depending on care and use)
Hair Quality
Unbelievably Shiny, silky and soft
Weft Quality
Sealed on both sides of each piece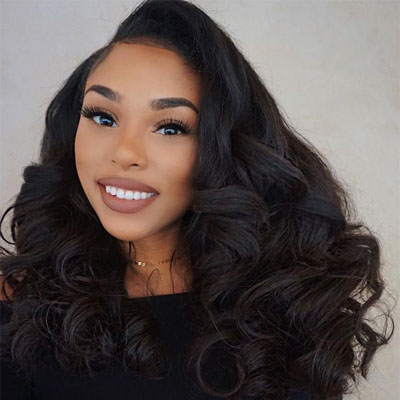 Why Choose Malaysian Loose Wave Hair?
Premium Virgin Hair
Our Malaysian Virgin Premium quality 100% virgin is unprocessed. Our loose wave Malaysian hair has minimal to no shedding and does not tangle, all cuticles intact and unidirectional. Malaysian virgin hair extension is durable and long lasting especially when properly maintained. Our 100% virgin Malaysian hair weave is soft and smooth and will retain its natural luster and vitality.
Easily Style
Malaysian Loose Wave is an elegant style with striking larger wave patterns which can be styled in an infinite amount of ways. You can curl it for more depth and texture, or straighten it for a sleek and modern look. Malaysian loose wave hair bundles have a big, glamorous curl texture that catches the eye of all.
Perfect Install
When it comes to choosing the type of weave you want to install, loose wave is often considered a perfect choice. The Malaysian loose wave style hair extensions can be used in many different settings and is perfect for almost every person who wishes to install extensions.
Increase Your Hair Volume
In addition to instantly providing more length to your natural hair, Malaysian loose wave hair extensions will also increase the volume and body of your hair significantly, without looking too bulky; thus making it the perfect type of weave for any desired hairstyle.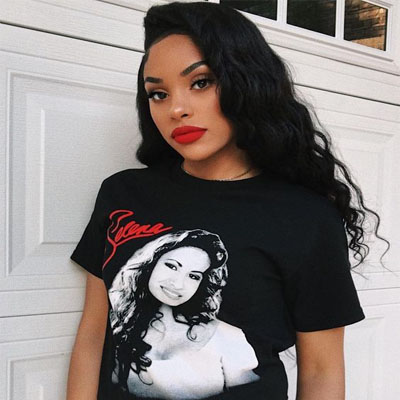 Malaysian Loose Wave Hair Is More And More Popular
Though there are many types of hair available, the most sought-after type are Malaysian hair weaves. The origin of your hair weaves can be substantial in that it determines the texture of the hair and how well it will react to different types of styles, especially waves.
The market for hair of all types has doubled in recent years. Human hair is gathered, sorted, and then sold worldwide. When talking about the Malaysian loose wave, we find it is one of the most "in demand" textures available on the market today.
The feel of Malaysian loose wave hair is incredibly soft. It also has a medium coarse texture, and it is very easy to style. This type of wave is exceptional in that it blends in smoothly with all kinds of hair.
The hair's natural color varies from a deep dark brown (#1B or almost black) to a light brown. The high-quality allows the hair to be bleached or dyed easily, even taking well to Ombre hair that is a strand that is graduated from light to dark in color.
Malaysian Loose Wave Hair Closure
Besides weaves, there are other types of Malaysian loose wave hair. Malaysian loose wave lace closure is used in woven with Malaysian weave to completely cover the wearer's natural hair. With the closure of Malaysian loose wave lace, your whole hair is protected and allowed to grow in a peaceful manner.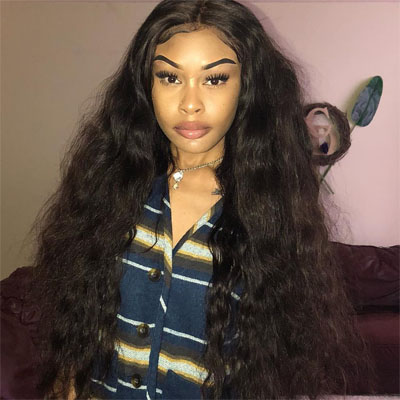 Care Tips To Maintain Malaysian Loose Wave Hair
1. After your hair is installed, you will not believe how soft and natural it will feel. You will also love the fact that the care for your new fabulous head of hair is simple and requires no extra muss or fuss.

2. The care for your loose wave hair is as you do your normal hair; brushing it, washing it and conditioning it.

3. Make sure to wash your hair extensions once a week. And please use good quality hair shampoo and conditioner.

4. If your hair is wet, please don't brush or come it, make sure that you always use the wide-teeth comb or with your figures, not to comb your hair again and again. Combing your hair excessively might damage your hair and make it rough.

5. Never apply some chemical products to your hair. Moisturizer which should be based on water is best for your hair care.

6. The blow dryer can also damage your hairs so try to avoid it.

7. An added bonus is waking up each morning with your beautiful new hairdo ready to take on the world!

8. You can find your beautiful new hair today, start enjoying your beautiful new head of hair today!
So these are care tips that are useful for women who are wearing Malaysian loose wave hair. We hope you can treat your Malaysian loose body wave hair like your own hair. Regular you have to shampoo and conditioner them in the proper way, and then you can use them for long lasting and stable condition. The more you will care yourself the more you will have the best quality product and assurance for your beauty.
Conclusions
Your hair is your face's most important thing, if you are suffering from baldness or other issues, or just need the extension, then Malaysian loose wave virgin hair can be your perfect choice. Opting for a loose wave style weave has many benefits for the wearer. Not only does this particular style add instant length to their natural hair, but it also amps up the volume of their natural hair; thus allowing the wearer to experiment with a wide variety of creative hairstyles.
New Look For Your Trip
Spring is a beautiful season. Let's travel. Now we have a big sale for you. Have a new look for your trip. Julia Hair is your best choice.
Sales Time From Apr 17th To Apr 21th
Over $139, Get $8 off, Coupon Code: T8
Over $199, Get $12 off, Coupon Code: T12
Shop For More Malaysian Virgin Hair
Shop For Malaysian straight hair bundles
Shop For Malaysian curly weave
Shop For Malaysian virgin hair body wave
Shop For Malaysian deep wave virgin hair
Related Articles
Comments are Closed for this post.