Malaysian Loose Wave Hair Review
Nov.14,2017
Julia Hair offers the highest quality of Loose Wave Malaysian Human Hair, which is thick, soft, silky and lustrous in texture that allows you to create the highest quality of hair extensions to adorn yourself. The Malaysian Loose Wave Virgin Human Hair Weave has not been chemically modified and its roots and tips run in the same direction assuring you of its quality.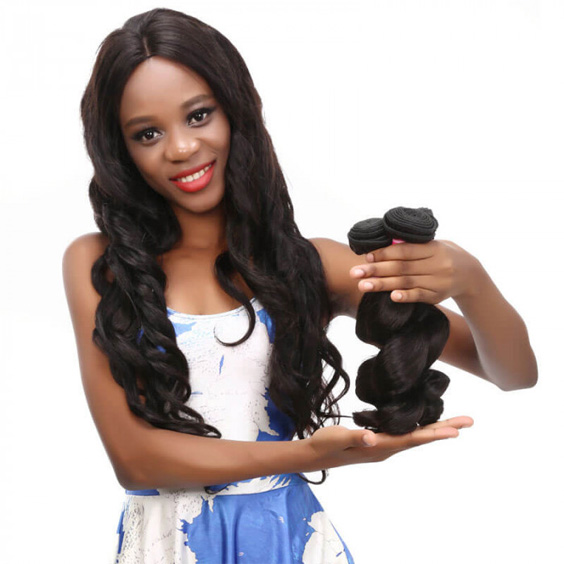 Each of the Malaysian Human Hair Extensions and bundles complies the rigorous industry standards, which also includes not being dyed, colored, bleached, and permed in any way and comes from a single donor having its cuticle unimpaired. The Malaysian loose wave virgin hair weaves are affordable, has a cool and silky feeling when you touch it and sold in its natural color, completely unaltered and tangle free, which is available in a bundle of four with 16-26 inch hair length options to choose from. Let's look some customers' review.
Brittany's Review
Brittany is our customer who bought Malaysian loose wave virgin hair bundles the first time. For her feedback, we can know the information. She said it's beautiful hair, get ready for me this hair hold a curl very well, pretty texture. Very true to its length, bundles are nice and thick.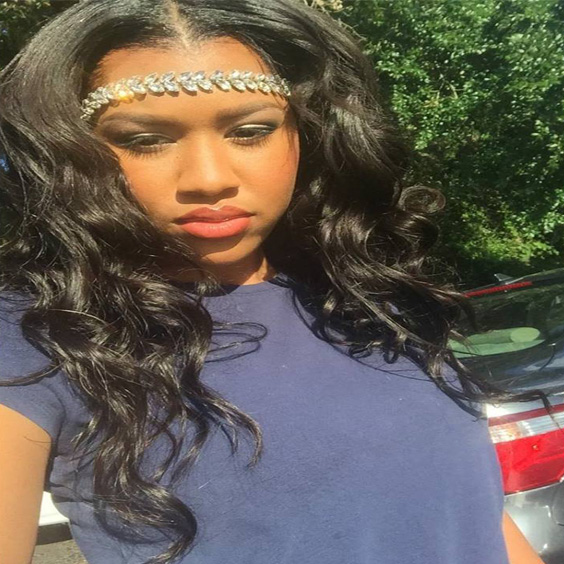 Lammz's Review
Lammz gets the Malaysian loose wave human virgin hair 3 bundle deals from Julia hair. She said it's a pretty hair, the hairstyle is good.no tangle and free shedding click for full-love the hair.
Malaysian Loose Wave Hair Review
1.Hair Quality
Julia Hair and Beauty Company only uses virgin hair to produce Malaysian loose wave weaves, wigs, lace frontal and closures. All hairs keep the cuticles the same direction and do not easily tangle or matt. We do not sell low-quality and cheap hairs, our hairs are absolutely the best choice for you who want a long-lasting effect.
2.Hair Using
Every type of hair has to tangle or shedding problem, including Malaysian loose wave virgin hair bundles, which will have a little shedding and tangling if you use them in a wrong way. The combing and washing method will determine how long your hair weaves last.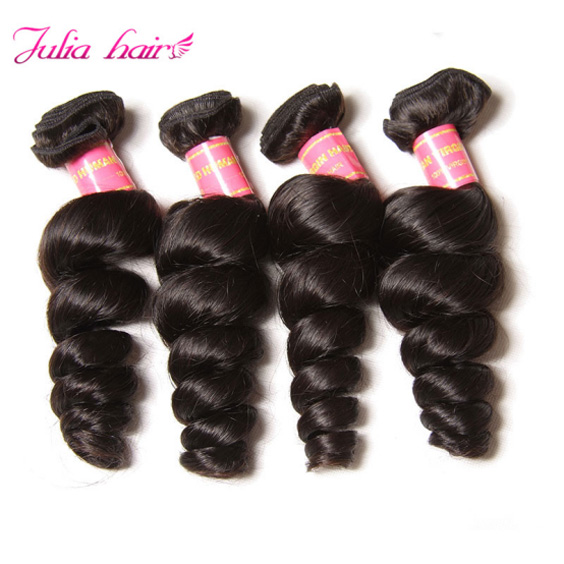 3.Hair Care
Hair represents the personality of a person, Especially, Malaysian loose wave virgin hair is your best choice and it becomes a trendy hairstyle. It is very important to take good care of your hair because it will affect how gorgeous you are. No matter how good hairs from Julia hair mall are, they need proper maintenance if you want them to last for a long time.
Malaysian loose wave hair bundles and hair extensions are known well and hot selling in Julia hair mall. Buy best quality Malaysian loose wave hair bundles and closure with Julia coupon code, big surprise for you. Julia hair, love hair at the first sight.
Comments are Closed for this post.