How To Manage Peruvian Loose Wave Hair?
May.07,2018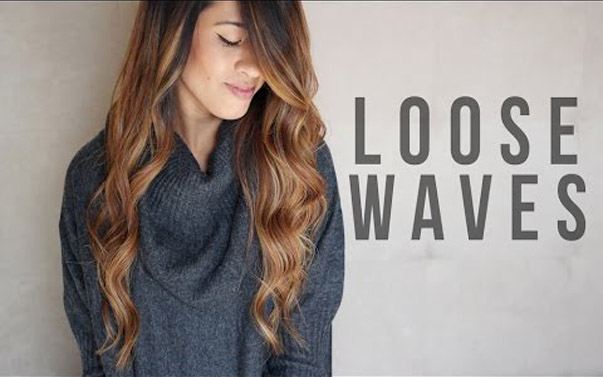 One style we can't get enough of is our virgin Peruvian loose wave. Timelessly beautiful, it's an easy-going, undone and effortless look that's never out of style. Our Virgin Peruvian Loose Wave Hair is the finest quality premium Peruvian human hair available. All Virgin Peruvian Hair has undergone a stringent quality assurance process to ensure it is free of imperfections.
As long as you take care of your Peruvian loose wave, they will stay beautiful, healthy and last a long time or give you a perfect look. So, how can we do it?
How To Wash
This method utilizes only a conditioner and no shampoo. This is also done by washing your hair in a sink and you use cold water.
1. First, you will wet the hair. Do not comb dry wavy or curly black hair weaves since this will only cause frizz and a matted mess.

2. Apply a moisturizing conditioner and comb through the weave using a wide tooth comb. Start by holding the ends of your hair and combing the ends first while working your way up a section of hair. This helps loosen up any tangles.

3. Rinse the hair with cold water.

4. Towel dry the hair and scrunch the hair using a towel to remove excess water. This also prevents frizz and tangles.

5. Add a curling cream. Use a dollop of the cream and run it through the weave using your fingers.

6. Scrunch the hair by cupping the ends of your hair in your hand and push your hand and the hair ends up towards your scalp. Let the hair air dry.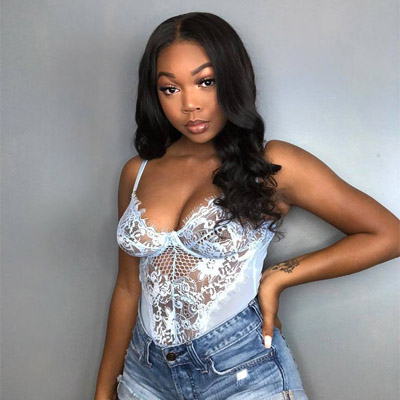 How to Combat Dryness
Peruvian loose wave hair has a natural tendency for dryness, much more so than straight hair. This is because the natural oils your scalp produces can travel down the strand of a straight hair much easier than a wavy hair one.
1. Use a sulfate-free shampoo. Sulfates can lift the hair cuticles and strip moisture, achieving the exact opposite effect that girls with wavy hair want.

2. Avoid hot tools. Minimize use of hot tools or chemical processes that damage the cuticle layer of your hair. If you must use them, apply heat-protectant styling products before you do.
How to Minimize Frizz
The lack of natural oils delivered throughout a loose wave hair strand is why wavy hair often turns frizzy. Humidity only makes it worse. This is because hair fibers absorb water, which forces the strand to revert to its wavy structure.
1. Dry your hair with a t-shirt or with a microfiber fabric or air dry. Traditional terrycloth towels absorb too much moisture, creating too much friction and static.

2. After washing, use a technique called "plopping," where you bend over and twirl the fabric around your head. This is a no-heat way to decrease dry time and enhance your natural loose waves.

3.Hands off! Once you're done styling your hair, keep your hands (and brushes) off. Messing with your hair will encourage or worsen frizzy hair.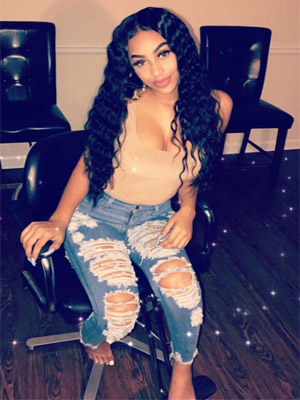 How to Reduce Tangles
This is of the utmost importance, especially before you shampoo your Peruvian loose wave hair.
1. You should ensure that they are free of snares and tangles, especially at the back of the neck.

2. You can use a detangling brush or a wide-toothed comb for gently combing out the hair weave bundles. It is necessary to remember that the virgin hair bundle deals should be brushed or combed from the bottom up and you should only do small sections at a time.
How To Style
1. You can style your loose wave Peruvian hair bundles as you would with your natural hair. This means you can use a flat iron for straightening them, blow dry, dye with a regular hair dye and make any style you wish. But, you have to remember that heat can be your hair's biggest enemy.

2. You will reduce the lifespan of the weaves when you use heat on them because high temperatures can damage the texture permanently. It is best if you spray heat protector on your hair before you use straighteners or wand on them.

3. Go for styling products that are free of alcohol. Also, you should pin, plait or roll your hair before you go to bed every night.

4. Don't go to sleep if you have wet hair because this can lead to tangles.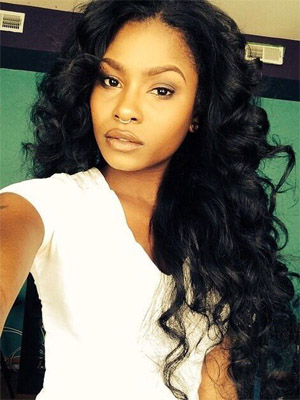 How to Enhance Shine
Highest levels of shine occur on smooth, even surfaces. This places wavy-haired people at a shine disadvantage right from the start. Hair continues to lose its shine the more damage occurs, making it look dull.
1. Rinse with cold water. You might have heard about this method from other wavy hair, and there is a reason why. Rinsing your hair with cold water causes the cuticle of your hair to lie flat, helping to reflect shine.

2. Stay hydrated. While it may seem obvious, the best way to keep hair hydrated is if your body is hydrated too.

3. Try this at-home remedy. Apply equal parts water and apple cider vinegar to your hair after showering. Let it sit for a few minutes and rinse with cold water. Apple cider vinegar restores your hair to its natural pH balance while working as a clarifier to give your locks a healthy shine.
Peruvian hair bundles are one of the most sought after and hottest options available in hair extensions because they are feather-light and soft. The silky soft texture of the extensions allows them to blend in with all hair types, which means they look completely natural. I hope these care tips can help you and make your Peruvian loose wave hair last a long time.
Shop For More Affordable Peruvian Hair
Virgin Straight Peruvian Hair Weave 4 Bundle Deals
Virgin Peruvian Natural Wave Hair 3 Bundles
Virgin Peruvian Hair Body Wave 3 Bundles
Curly Virgin Peruvian Hair Weave 3 Bundle Deals
Related Articles
How to Tell the Difference Between Brazilian and Peruvian hair
Comments are Closed for this post.