Julia Hair Black Friday Big Sale 2018
Nov.16,2018
It's very happy that the holidays are already upon us. Black Friday and Thanksgiving Day and Cyber Monday are coming soon. Do you ready for shopping? Do you want to save money? Are you shopping for yourself or choosing gifts for your loved ones?
Below you'll find the best hair site for the best deals; and the codes that you need to use to get the big discounts. Julia hair mall will be your one-stop shop for all things beauty, with better savings this year than ever before. It's the bottom price of the whole year.
Julia Hair Mall Big Flash Sale
Julia Hair Black Friday Hair Deals
Sales Time: Nov, 17th - Nov, 20th
Order Over $79, Get $10 Off, Code: BF10
Order Over $219, Get $30 Off, Code: BF30
Order Over $369, Get $50 Off, Code: BF50
Order Over $699, Get $100 Off, Code: BF100
Order Over $1000, Get $150 Off, Code: BF150
Sales Time: Nov, 21st - Nov, 25th
Order Over $100, Get $10 Off, Code: Black10
Order Over $150, Get $15 Off, Code: Black15
Order Over $300, Get $30 Off, Code: Black30
Order Over $500, Get $50 Off, Code: Black50
Order Over $1000, Get $100 Off, Code: Black100
Sales Time: Nov, 26th (The Lowest Price Of Whole Year)
Order Over $69, Get $10 Off, Code: BK10
Order Over $129, Get $20 Off, Code: BK20
Order Over $199, Get $30 Off, Code: BK30
Order Over $400, Get $60 Off, Code: BK60
If you want to know more about the lowest price about the best hair weave and wigs, please view our Black Friday Deals 2021.
Hot Sale Human Hair Wigs
Human hair wigs are seriously interesting. At a time it lets you enjoy so many different looks. Sometimes you flaunt your curly locks and other times you have a straight flowing hair. The options in human hair wigs are just endless, from curly, wavy to long and short, you can pick any to showcase your different personality on different occasions.
We have short bob wigs, lace frontal wigs, full lace wigs for your choice. They are all 100% virgin human hair. Your hair can look so perfect you'll actually want to tell everyone "it's a wig!" You can read this blog to make your wigs look real and natural!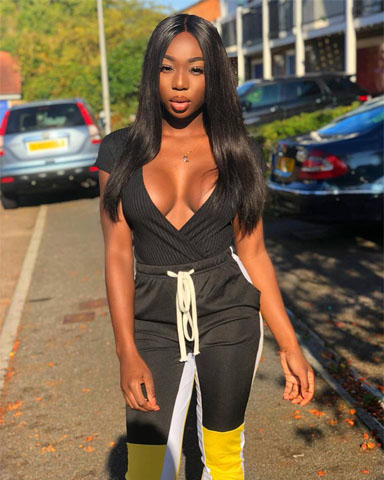 Hot Sale Hair Bundles With Closure
Hair bundles with closure piece have been warmly welcomed in the market. Lace closure can make the hairstyle more comfortable and look natural. Hair bundles with closure can be used to make wigs.
They can change your hairstyles easily and increase the volume of your hair. Julia Hair Mall has been engaged in the line of hair products for over ten years. We provide hair bundles with closure with high quality.
Hair Type: Brazilian hair, Malaysian hair, Peruvian Hair, Indian hair.

Hair Texture: straight hair, body wave, deep wave, loose wave, natural wave, water wave, curly hair.

Hair Length: 8 inch, 10 inch, 12 inch, 14 inch, 16 inch, 18inch, 20 inch, 22 inch, 24 inch, 26 inch, 28 inch, 30 inch. Depending on the different length, you can know how many bundles do you need. Please follow these tips.

Hair Quality: 100% virgin hair, tangle free, no shedding.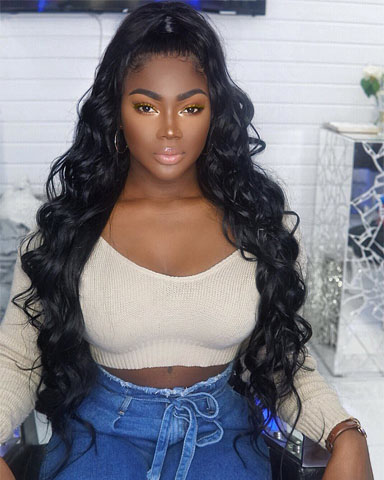 Hot Sale Human Hair Extensions
Human hair extensions can be dyed a darker color, styled with hot tools (curled or straightened), washed frequently, and treated just like you would your own natural hair.
We have colorful I-tip, U-tip, Clip-in hair and PU Skin hair extensions. Having the right hair extensions can give you the confidence you need to make meaningful differences in your life. Choose the color that matches your own hair, a length and curl pattern.
The most important part of hair extensions is the right hair. By purchasing the best hair extensions yourself, you are in charge of this very important decision and will save money.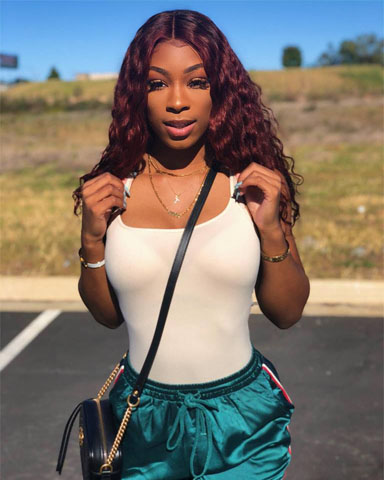 Yes, saving money is very important, so this is a big chance for you. Julia hair Mall Big Sale - Black Friday Crazy Shopping Week. Have a good shopping time, it's really a good deal.