Best Care Tips For Black Hair Extensions
Mar.05,2018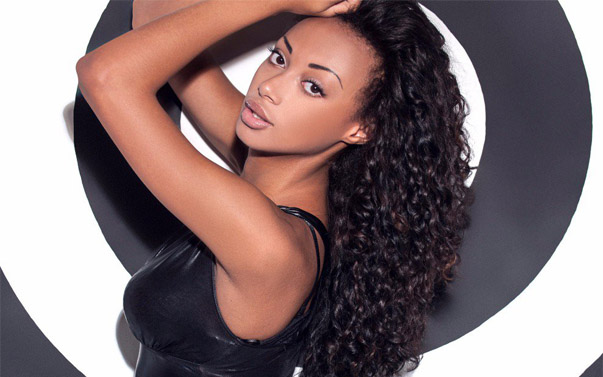 Protective hairstyles are very popular now and it's no longer taboo. As more and more women are opting for sew-ins, clip-ins and other best virgin hair extensions. African-American or Black hair, in general, is more brittle, coarser, dryer and curlier (nappy) than those of non-African descent. Because of this, there's more of a need to be educated on how to take care of black hair extensions.
Hair extensions are also known as hair integration. They are used to add to the length and volume of one's hair. They can be made of natural or synthetic hair. Virgin natural hair extensions are the best quality and the most expensive, of course as the cuticle of the natural hair is preserved and all the hair runs in one direction, giving it the most natural look. If you are tight on your budget, synthetic hair extensions are a cheaper option.
Reasons To Wear Hair Extensions
There can be various reasons for someone to go in for hair extensions.
1. Those who do not have good hair growth can go for these to add extra length to their hair.

2. It can be used to get a new look like a fringe or a particular cut.

3. Add some bounce to your regular hair.

4. Add some color to your hair without using chemical colors.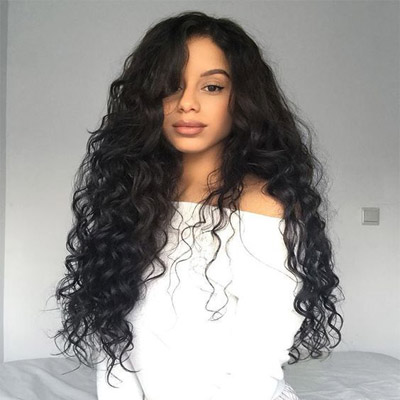 Things To Consider Before Getting Hair Extensions
If you are interested in adding a few strands of extra hair to your natural mane, there are a few things that you need to consider before getting the procedure done.
1. Always get the hair extensions placed in your hair with the help of a professional stylist.

2. The extensions that you place it should not be too tight.

3. Always purchase extensions that are of good quality, even though they might be more expensive.

4. Remember to take care of your natural hair.
How To Take Good Care Of Black Hair Extensions?
1. Combing and Detangling
It's all in the technique. Don't rip your comb through your hair extensions! Remember that the tracks are sewn onto your hair. The more you pull and yank through the extensions, the more you can damage your hair. You don't want your hair to fall out from tugging on the extensions. As you would with your own hair, always detangle from the bottom up and preferably while wet. Black human hair extensions can get tangled badly.
2. Moisturize Your Extensions
It is good practice to moisturize your hair extensions to keep them hydrated and looking healthy. Hair extensions do not benefit from the natural sebum that your hair products to keep your hair moisturize; therefore, you have to add it by using products.
Depending on the type of extensions you have, such as clip-ins, sew-in weaves, tape-in, etc. It will determine how often you will need to moisturize it. If you wear clip-ins you may only have to moisturize them with every use whereas if you have a human hair sew-in weave you may want to moisturize the hair more often.
3. Washing Your Extensions
Once the hair extensions have been applied, you should avoid washing hair for two to three days. After a few days, we recommend your extensions must be washed only two or three times every week (no more than this) before washing we suggest brushing your hair extensions thoroughly to remove any teasing or tangles using wide tooth comb or soft brush to separate these bonds.
4. Deep Conditioning
After washing your hair extensions you should always follow up with a deep conditioner to help moisturize and soften the hair. It is good practice to leave the deep conditioner on with a plastic cap for 30 minutes before rinsing it out.
If you have removable hair extensions like clips-in or tape-ins you may decide to deep condition the hair for a few hours or even overnight. After you have rinsed out the conditioner and removed any excess water it is best to let the hair air dry rather than using a blow dryer.
5. Styling Your Extensions
Tongs, crimpers, irons and heated rollers can be used on your extension hair. However, it is advisable that you use heat protection spray for protecting your extension hair and natural hair before you use them.
Hairspray, gels and serums can be used but the keratin bonds should be avoided as it can cause slippage, stickiness and even cause the bonds to weaken. Try not to overuse heat tools as this can cause your extensions to dry out excessively, again use a protection serum to avoid these issues.
6. Stop Touching Them
Don't keep touching them throughout the day/night. As with your natural hair, touching your hair non-stop causing you to transfer oil from your hands to your hair. Not only will you eventually really start making your hair look shiny and oily, but taking the hair constantly can always make it ratty so don't play with it all day.
Hair Extensions Care Tips While Swimming
Swimming with the extensions on is not recommended. However, in case you do, the following precautions are advised to be taken: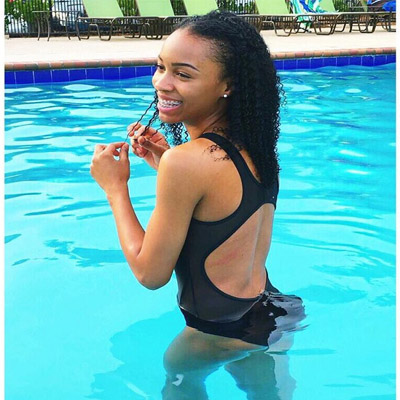 1. Use a covered band and place the long extensions in a braid. Don't get extension hair wet.

2. Keep head above water, avoid diving and underwater swimming.

3. When extensions get wet while swimming, it is advised that you dry your extensions immediately after rinsing hair out with fresh water and use a leave-in conditioner.

4. Avoid brushing wet extension hair and dry them immediately and its recommended to let them dry out naturally.

5. Make sure that the extensions are not tangled after swimming.

6. Again avoid sleeping with wet extensions and ensure that they have been completely dried before going to bed.
Essential Important Care Tips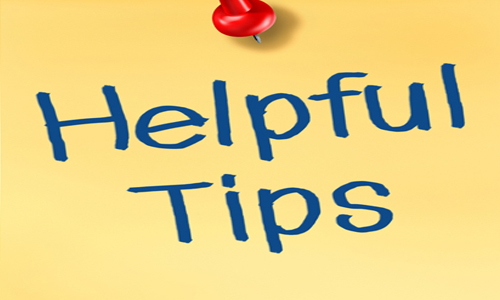 1. Never go to sleep with wet hair, always make sure your extensions and bonds are dry before sleeping.

2. Take care of your human hair extensions as you would your own natural hair and remember that like your natural hair your extensions can be easily damaged by too much heat or abuse.

3. It is important that you should take good care of your extension to make the most of them by using the right aftercare products.

4. When drying your hair, never rub or scrub with a towel. Simply wrap hair in a towel or air dry if possible.

5. Wait until hair is completely dry before combing or brushing.

6. If you have an oily scalp wash hair regularly, as the build-up of natural oils could lead to your wax bonds slipping or falling out.

7. You can use styling products but avoid these on the keratin bonds as they can cause stickiness and even the bonds to weaken.

8. Don't use heat tools too often. Just like with natural hair, too much mechanical heat will damage hair.
Treat Your extensions the same as with your real hair, less is more with hair extensions; avoid over- manipulating, washing and styling to keep it in better condition. By following the tips and tricks explained above you should be able to enjoy your best virgin hair extensions for much longer.
Shop For More Best Virgin Hair Extensions
Brazilian Colored Real Human Hair Clip In Extensions
I Tip Malaysian Virgin Hair Extensions18"20"22"24" 100g
U Tip Straight Malaysian Virgin Hair Extensions
Peruvian Straight PU Taping Human Virgin Hair Extensions
Related Articles
Comments are Closed for this post.