All You Need To Know About Keratin Straightening
Mar.17,2018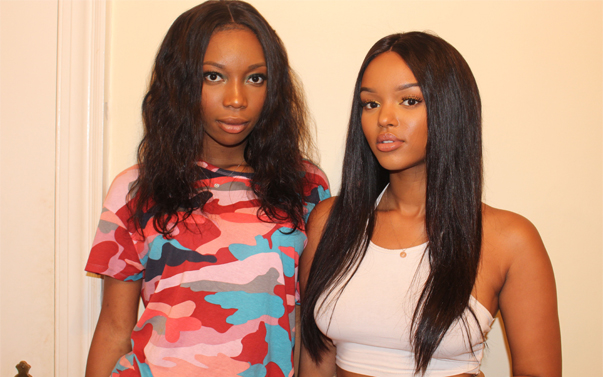 Having curly hair is fantastic. But sometimes, you'll still want to change it up and go with a sleeker hairstyle. Thankfully, straightening your hair can be done at home in a matter of minutes.
But because of how readily available hair straighteners are, you might be too keen to dive right in with a heated wand. If you're going to learn how to keratin straighten your hair, For example, we want to straighten our Brazilian body wavy virgin hair, though, there are a few things you need to know first.
You may have heard of keratin straightening treatments but you're unsure of what it actually does or how it works. With so many keratin straightening solutions out there, we thought we'd deconstruct what keratin actually is and what the treatment does for your hair. Bellow, you will learn all about keratin straightening. Follow reading!
What is keratin?
Keratin is a protein that already exists naturally in your hair (and nails, for that matter).

Keratin forms a protective shield around the hair shaft and helps your hair stay elastic and youthful.

Unfortunately, keratin can be depleted due to over styling, heat, chemicals, and other damaging processes.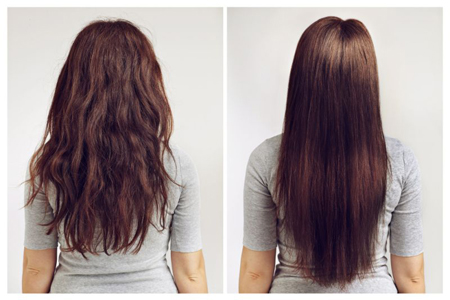 Why Do You Use Keratin Treatment?
Your hair has natural keratin but often when exposed to physical, environmental and chemical damage, the hair's keratin becomes depleted. Keratin loss exposes the hair's cortex which puts it at risk of even more damage. Replenishing keratin in the hair restores strength and elastic smoothing of the hair's surface and giving it a healthier appearance.
What is a keratin treatment?
Keratin treatment is a temporary hair smoothing process that transforms coarse, frizzy and unruly hair into shiny, healthy looking and smooth hair. It targets the hair cuticle or the outer layer of the hair and is activated by the heat of the straightener, fixing itself around the shaft and memorizing the straightening action. It creates an elastic, strengthening external sheath while allowing the hair to breathe.
Why Is It Called Keratin Straightening Treatment?
You might have guessed by now that the role keratin plays in this whole thing is the conditioning stage of straightening. New developments in keratin hair products mean that damage can be repaired more completely than it has been in the past. Not that it's a great idea to abuse your hair, but keratin does allow it to recover from some pretty harsh treatments.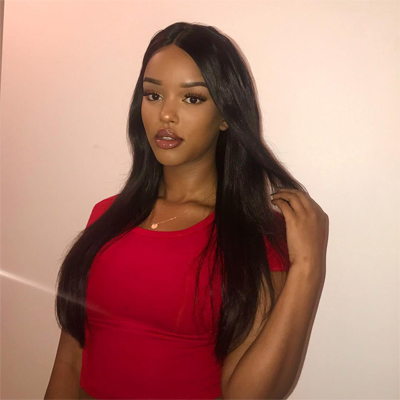 How Do Keratin Treatment Work?
Keratin doesn't actually straighten the hair. There are other chemical properties within the treatment that break down the bonds in remy Indian curly hair and resettle them so the hair is straight and smooth. This is then set using a hair straightener heat to seal it. Chemicals allow the hair to remain straighter for longer. Here's the entire process:
1. Once you're in a salon chair, the stylist will apply a keratin formula to your hair.

2. The stylist then seals the formula with a very hot flat-iron.

3. The heat from the iron, along with other chemicals in the keratin formula, activate the straightening effect.

4. Your hair should feel smooth and silky.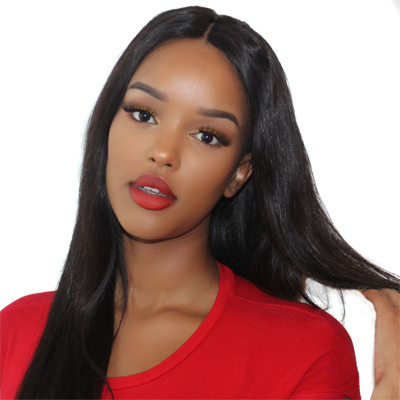 Straightening Tips While Using Keratin Treatment
1. You should get a Keratin Treatment which is formaldehyde free and after getting a Keratin Treatment, you need to make sure that you use aftercare.

2. Aftercare usually involves the use of a sulfate free shampoo which will protect your hair and will maintain your hair treatment for a longer period.

3. Avoid products with sulfates and other harmful chemicals after a Keratin Treatment. This will help you avoid frizz and to increase the lasting time of your treatment.

4. Keep that in mind that a Keratin Treatment is not forever, it would not last for more than 2-3 months. You should not take a Keratin Treatment more than four times a year as it can make your hair brittle or with too much protein.

5. Keratin treatments every few months can be healthier for your hair than daily heat styling.

6. After you get a keratin hair treatment, and after the don't-wash waiting period, you should use sodium-sulfate-free shampoo and Keratin enhanced conditioner plus a weekly at home Keratin mask treatment to give the Keratin an extra boost shot and to help maintain the treatment.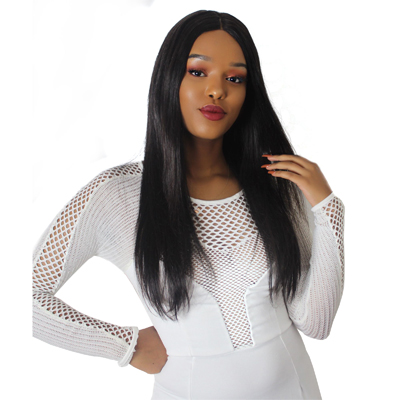 How To Make Your Keratin Hair Treatment Last?
The average woman will see their keratin hair treatment last for around 2-3 months. This is a good amount of time for the cost of the treatment. So we must take steps to make sure they look after their hair post-treatment.
1. Start by limiting the amount of washing of your hair you do.

2. Those with dry and frizzy hair will be best leaving their hair washing to once a week.

3.When you do wash your hair, make sure you use a dry shampoo.

4. Never ever wash your hair in the 48 hours after the treatment, since you won't give the chance for the keratin to work.

5. You should keep your hair down for 48 hours after the treatment.

6. Using shampoos will have keratin infused in them. These are great, as long as they don't contain any sulfates.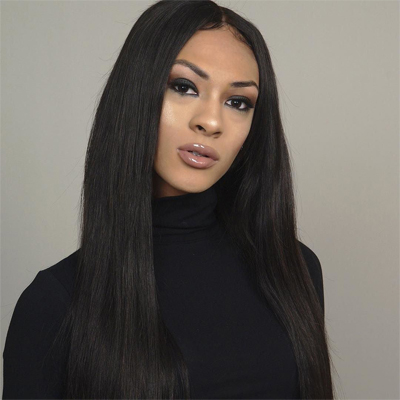 What Will You Get For a Keratin Treatment?
Keratin Treatments are a solution to eradicate curly hair, eliminate frizz and give your virgin hair weave its original shine. Your hair is basically made up of keratin which is a protein substance. So, a Keratin Treatment returns the protein to your hair which it had lost due to chemicals services, environmental factors and age. The treatment will rebuild your damaged areas so you can expect an increase in shine, less frizz and an ease while styling.
Shop For More Popular Brazilian Human Hair
Shop For Virgin Brazilian Curly Weave 3 Bundles Deals
Shop For Virgin Brazilian Straight Hair 3 Bundles Hair Weave
Shop For Brazilian Body Wave Virgin Human Hair 4 Bundles
Shop For Virgin Deep Wave Brazilian Hair 4 Bundles
Related Articles
How To Straightening Malaysian Hair Healthy, keep shiny and sleek?
Straight Hair VS Curly Hair For Julia Hair, Which is Your love
Comments are Closed for this post.