How To Straightening Malaysian Hair Healthy, keep shiny and sleek?
Oct.16,2017
malaysian hair weaves are the best African- American and multi-ethnic hair. It consists right luster which makes it same as natural hair. It is lightweight in nature, thick, and having the long durability to get them styled like natural hair. Hair moisture protects it from getting frizzing.
Straightening your virgin malaysian hair to get the perfect texture and style may enhance your appearance, but it can wreak havoc on your delicate strands. Heated styling tools, such as a flat iron, can dry out and damage your hair. julia hair mall shares with you the method and keeps your Malaysian straight hair healthy.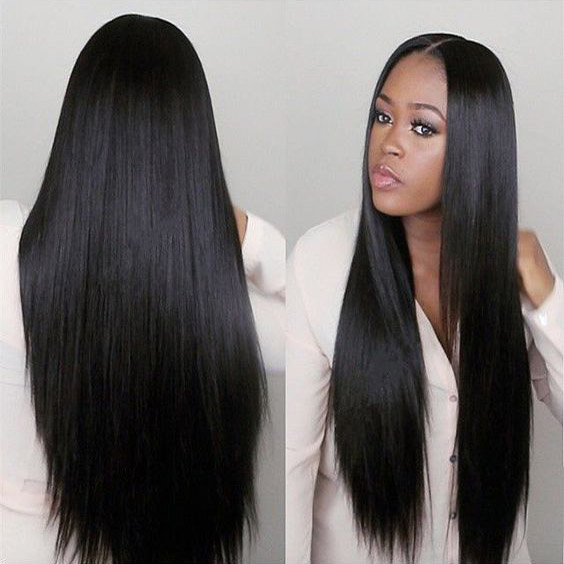 Step 1: Start by De-tangling your hair by brushing through all the knots.
Step 2: Wash your Malaysian hair with good shampoo and conditioner.
Step 3: Take out the excess water from the hair. Use Towel for the process.
Step 4: Now start the process by straightening the roots. Pull all your hair into a back ponytail and comb through the roots with a fine tooth comb, make sure your hair ponytail must be tight and smoothed out. Put the hair in the same position for an hour.
Step 5: One hour later, open hair ponytail and create a perfect parting. Go through one more time to make sure there are no tangles.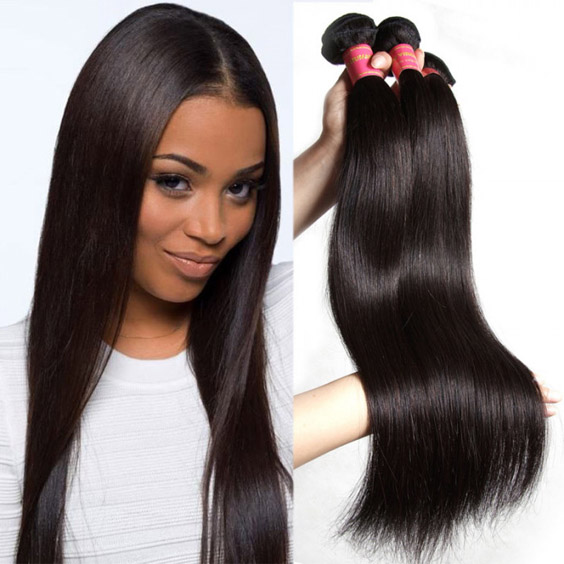 Step 6: Take an inch of hair from the nape of your neck and comb it with the fine tooth comb. Now wrap the section of hair around the head( near crown area) using headband effect. Make sure to pull your hair and brush it in that direction to even it out.
Step 7: Secure your hair using bobby pin depending on the length of your hair.
Step 8: Continue the same process for the other side of your Malaysian hair weave bundles.
Step 9: When you're done with layering, wrap your head in a scarf and sleep in it. To get the straight hair you'll need a minimum of five hours to let it set, so it's best to do it a day before to make sure it works.
Step 10: Take out all the bobby pins and see the impressive results. Comb your hair with a paddle brush, run through some hair oil, and you're ready to go!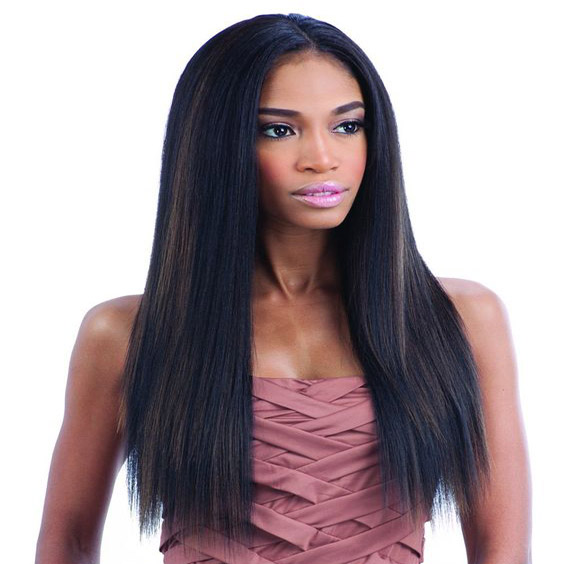 How To Keep Malaysian Straight Hair Shiny And Sleek?
Following the above straightening method will help you in Malaysian hair straightening. Getting Malaysian hair Straightening using these measures will protect your hair from getting damaged. But to maintain the shining and soft texture of Malaysian hair, it is important to take appropriate care of them.
When Brushing
Brush your hair regularly to keep it tangle-free but do it gently as careless brushing can cause the extensions to shred. Brush your hair only when it's dry and do this by carefully untangling the strands around the bottom, and then brushing from the top. Hold your hair securely at the top as you detangle from the tips up. Use widely-spaced bristles or a wide-toothed comb.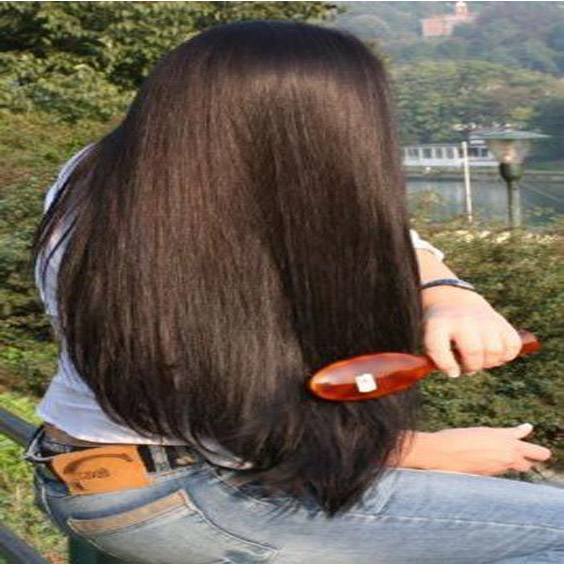 When Washing
Give your hair full shampoo and conditioning every 4-5 days. Avoid over washing as this can loosen the extensions' anchor and will also dry out the hair quicker. Invest on a shampoo with good neutral PH, ranging from PH 6-7. Detangle your hair before washing, not during as this promotes shedding. If you don't have a PH neutral shampoo, dilute your regular shampoo in warm water and apply it on your hair in a downward motion. When rinsing, tilt your head back, not forward and avoid directly washing the bond. Do not massage your hair as this can weaken the bonds. When applying conditioner, comb it in with a wide-toothed comb on the way up, avoiding the weft/bond.
When Drying
Wrap your hair together in the towel to keep it from tangling. Leave it that way for about 5-10 minutes until water is absorbed. If you can't avoid using the hair dryer, put it on a medium-low heat at speed setting, and attach a diffuser if possible.
Sleep Your Way to Sleek
Instead of blowing out your mane and then hitting it with a flat iron, minimize the damage by letting your hair air dry. This isn't as time-consuming as it sounds and can allow for extra conditioning as well. After shampooing and conditioning in the evening, towel dry and comb out hair; evenly distribute a beautifying oil, shine serum or nighttime leave-in conditioner through it. Wrap hair into a bun on the top of your head and go to sleep. In the morning, hair should be dry or close to it and silky to the touch. Flat-iron generous sections starting with the bottom layers. Generously moisturized hair that didn't get the extra torture of a blow dryer should straighten quickly and easily.
Getting straight hair for your appealing look is not difficult if you follow appropriate steps and techniques to maintain its beauty. Above mention Malaysian Hair Straightening tips will help you to convert your curly and wavy Malaysian hair into straight hair without getting any damage and keep your hair healthy, shiny, soft and sleek.
Comments are Closed for this post.