Maintain Tips On Indian Body Wave Hair
Feb.24,2018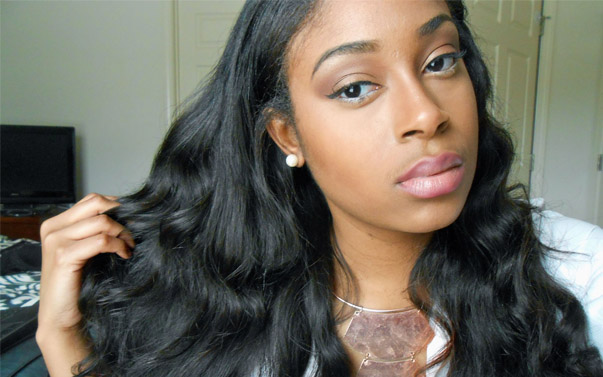 Our Indian Virgin Hair which can be safely permed and colored is 7A Virgin Hair. Our hair is a pure virgin quality product. Our virgin Indian hair for sale provides quality and versatility to any hairstyle. Soft, manageable gorgeous human hair made with an extra thin weft for smooth easy application and wear.
Indian Body Wave Virgin Hair can be worn wavy naturally or flat ironed straight or curled to your desire. This hair can be bleached or dyed to any color. With proper care, this hair can last 1-2 years.
Indian Body wave human hair weave, entire body wave hair closure, hair bundle deals with closure are the most popular merchandise for its perfect wavy style and perfectly matches with your own hair. How to maintain Indian body wave hair? I will show you in details in this blog. Follow Reading!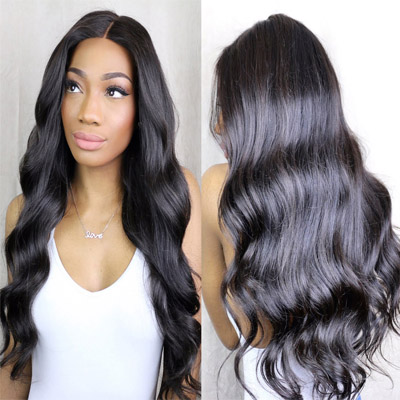 How to maintain Indian body wave hair?
1. Washing Your Indian Body Wave Hair
Be sure to brush the hair with a paddle brush before washing. This may undo the waves but can be brought back with rollers. Make sure a preconditioning treatment is used before shampooing to reduce drying. But washing every day is a mistake, no matter how much you might crave clean-feeling locks.
2. Bushing Your Indian Body Wave Hair
You can use a paddle brush or your fingers. This will do a better job of keeping the waves and body. You can bring back the waves in the hair by using rollers or a curling iron. When brushing the hair start at the tips and work up to the roots. A fine tooth comb is not recommended for this hair.
3. Shampoo Your Indian Body Wave Hair
Use an Organic and sulfate free shampoo. Sulfate strips hair of natural oils, as there is no direct supply of nutrients from your scalp into the extension strands, its vital that you use a no sulfate shampoo to avoid drying the hair out.
4. Don't Sew Through The Weft
Remind your stylist to be careful not to sew through the weft of your Indian remy body wave hair. Ensuring that your body wave hair bundles are treated well when they're being fitted is how to care for virgin Indian hair from the start.
5. Avoid High Temperatures
Heating your hair to high temperatures can damage it and decrease the amount of time it will last.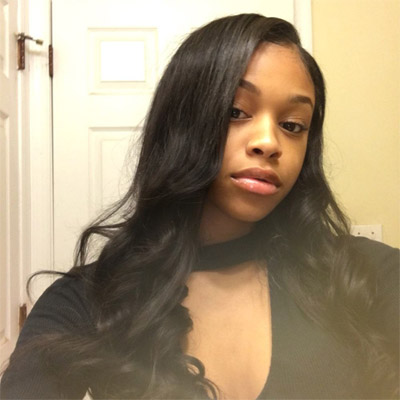 6. Deep Condition Your Indian Body Wave Hair
To keep your hair in tip-top shape, use a deep conditioner or hot oil treatment in your hair twice a month. More or less, depending on the hair's need. This is very important if you have chemically treated the hair or use irons.
7. Styling Your Indian Body Wave Hair
Always keep your body wave Indian virgin hair tangle free. Brush or comb gently and avoid any excess tension. Always comb or brush the hair from the bottom up, small sections at a time.
The more careful you treat your hair the longer they will last. Support your attachment when brushing or combing your hair. We also strongly recommend the use of a de-tangling brush to comb your hair every day so that it does not develop tangles, especially in the nape area.
8. Keeping Your Hair Moisturized
It is essential that you pay special attention to keeping your hair moisturized. Be sure to brush your hair every day with specialty extension brush, and hold the tape against your scalp for good measure.
In a word, you should try your best to cut back on drying and maintain unprocessed human hair weave bundles water abundant. Apart from using shampoos and conditioners, it is the time that you make a little extra effort to keep your hair healthy.
9. Caring for Your Indian Body Wave Weave at Night
Put your hair "up" at night. Remember to twist, braid, Bantu-knot, flexible-rod, roller set, rod set, or wrap your Hair before sleep. This is important in preventing tangles. Never sleep with loose wet hair, for it may tangle while you sleep.
10. Don't Swim In The Sea
Your hair may be damaged by chlorine and salt water and these damages cannot be repaired. So, it is suggested not to make your best Indian body wave weave touched with chlorine or salt water.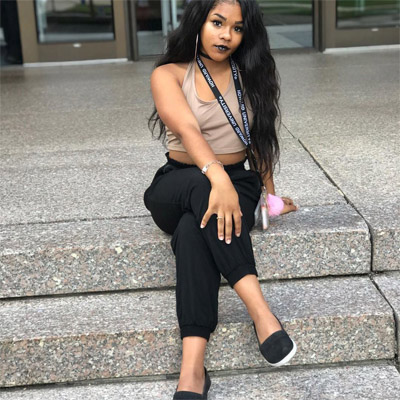 General Tips
1. Shampooing every two weeks.

2. Co-washing (lathering and rinsing with conditioner) every one to two weeks.

3. Adding Moroccan Argan Oil to help moisturize the hair.

4. Never forget to seal your wefts.

5.Using a low heat setting is advised so that your hair will stay look luscious and full.

6. If heat is used, use a heat protectant.

7. Don't sleep in wet hair.

8. Take care of your ends – trim them regularly so any split ends do not travel up and damage the rest of the hair.

9. Wash your hair with mostly conditioner and a small amount of shampoo weekly or every 2 weeks to remove product build-up and also keep the hair healthy and moisturized.

10. Treat hair as you would your own hair. Taking great care will extend longevity.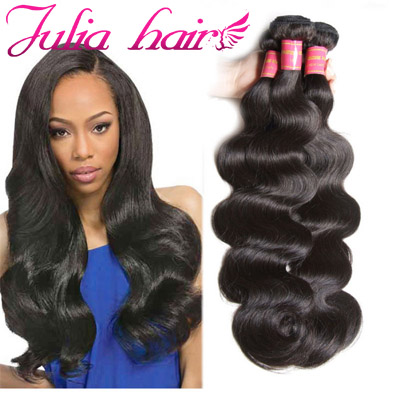 Conclusions
Body wave Indian virgin hair gives your hair a natural pattern to create flexible and natural looking wave. It changes the texture of your hair in a long-lasting way and frees you from regularly hair styling. And it needs the low cost of maintenance.
If you follow all of the above instructions, your best Virgin Remy Indian body wave hair should last a long time, and you shouldn't have any shedding or tangling issues and keep your virgin Indian hair tangle free, shiny and soft.
Body wave hairstyle is nearly for any hair length and texture. And you can easily create or buy flourishing body wave to match your personality and lifestyle.
We hope we covered every important note which is related to body wave hair, Indian natural wave hair and Indian deep wave weave problems. Thank you for your patience in reading it.
Shop For the Best Indian Bundle Hair
Shop For Remy Virgin Indian Body Wave Hair 4pcs
Shop For Human Virgin Indian Curly Hair Bundles
Shop For Best Virgin Indian Remy Loose Wave Bundles
Shop For Best Real Virgin Indian Straight Hair 3 Bundles
Related Articles
Comments are Closed for this post.