Julia Hair Halloween Big Sale: Up To 45% Off
Oct.13,2021
Halloween is a holiday celebrated each year on October 31, and Halloween 2021 will occur on Sunday, October 31. 2021 Halloween is coming soon. Halloween brings out a side in the beauty community that cannot compare to any other part of the year. The creativity in hair, makeup, and costumes blow our mind every spooky season.
Are you ready for Halloween? Do you want to change your hairstyles and outfits to be the brightest star at the Halloween party? Human hair wigs are your best choice for you to make you have the different Halloween hairstyles.
Good news, Julia hair has a big sale on Halloween. You can choose your favorite human hair products to dress up your look with our big discount. Besides, you can buy now pay later with ZIP, Klarna, Adyen and Paypal.
Julia Hair Halloween Pre Sale
Sales Time: Oct, 13th - Oct, 19th
$20 Off Orders $259+, Code: HALL20
$10 Off Orders $159+, Code: HALL10
$5 Off Orders $99+, Code: HALL5
Julia Hair Halloween Big Sale
Sales Time: Oct. 20th - Oct. 26th
Up To45% OffwithExtra 5% Off+ Value $25 Free Gifts,Code: HW45
Fall Time Wigs Extra 7% Off+ Value $25 Free Gifts,Code: HW47
Halloween Wigs for Women to Complete Your Character
Nothing makes your costume "sing" like the right character wig. Snow White? You've got to sport the dark black tresses to match that classic Disney satin dress. Sandy Olsson of Grease? The wig that you want is an instantly recognizable curly blond bob wig that defines the Halloween character. Human wigs are perhaps the most important Halloween accessory of all – some costumes are barely recognizable without the wig that completes the look.
Julia Hair Mall carries hundreds of cheap human hair wigs for all kinds of characters and occasions, premium real hair wigs that look and feel more like natural hair and should be kept maintained on a wig stand (when not in use) to keep them in the best possible condition. We also recommend that you purchase a wig cap to keep yourself cool and comfortable.
Whatever wigs you're looking for, you're sure to find it so that you can create the ultimate Halloween character.
Halloween Hair Color
Halloween is coming soon, and perhaps you already have the perfect costume picked out. But what about your hair? If you want to transform your Halloween costume totally, try switching up your hair color and make it match your outfit.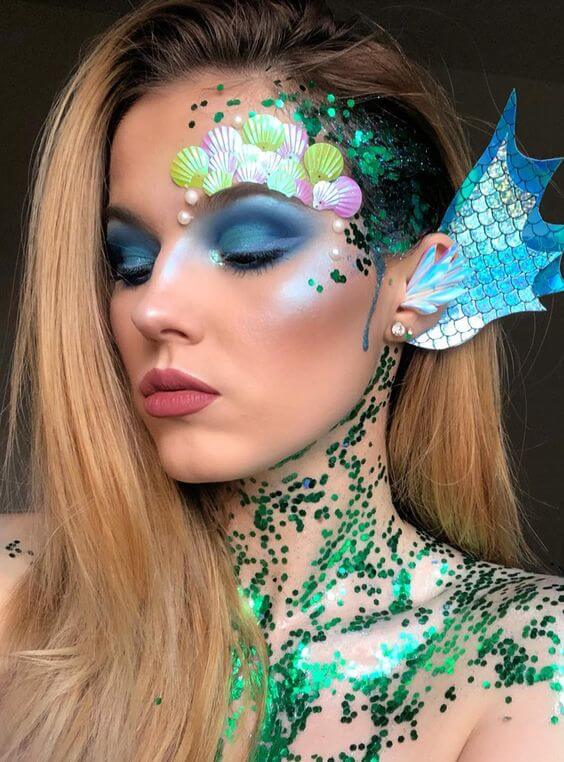 What Are Some Halloween Hair Color Ideas?
We've come up with a list of hair color ideas that you can try this year:
Ginger Hair - This tone falls somewhere between strawberry-blonde and the classic red. A common nickname for all redheads, the tone true to the name has more orange in it than the subtler strawberry-blonde and less red as the middle tone classic red. Ginger wig can help try out new styles for Halloween without damaging one's natural hair quality and allow for frequent experimentation.
This color is so bomb kinda similar to Nicki's latest wig that she's been obsessed with.
Spooky Hair - Powdered gray is the perfect hair color for traditionalists. Just use spray-on white hair color, do a lot of backcombing, and use a firm-hold hairspray to maintain the bewitching beehive. Complete the look with pale white makeup, and you're ready to go.
Pixie - If you want an angelic or fairy-tale-like get-up, a blonde pixie cut is definitely for you. Use a platinum hair color to play with this look.
Poison Ivy Red Hair - Regardless if you're a natural redhead or thinking of switching the look, there's no denying you can pair this striking hair color with any costume.
Neon Rainbow Hair - Neon rainbow hair is a great way for you to go wild in mixing things up with rainbow shades and pastels. Go bold and tailor this look to your playful personality.
Half-and-half Color - Be more creative and show off two sides of yourself with this half-and-half color idea. Whether you go for a vivid and bright or dark and sultry, it's all up to you to match your looks to your Halloween costume.
Galactic Pink - Pair that pastel pink hair color with metallic makeup and space bun to take your Halloween-inspired look to the next level.
Highly Recommend Distinctive Hairstyles For Halloween 2021
1. Water Wave Headband Wigs
1 Million Hairstyles Headband Hair Wigs Beginner Friendly, Easy To Install, Water Wave 100% Brazilian Human Hair Wigs 150% Density No plucking wigs for Women.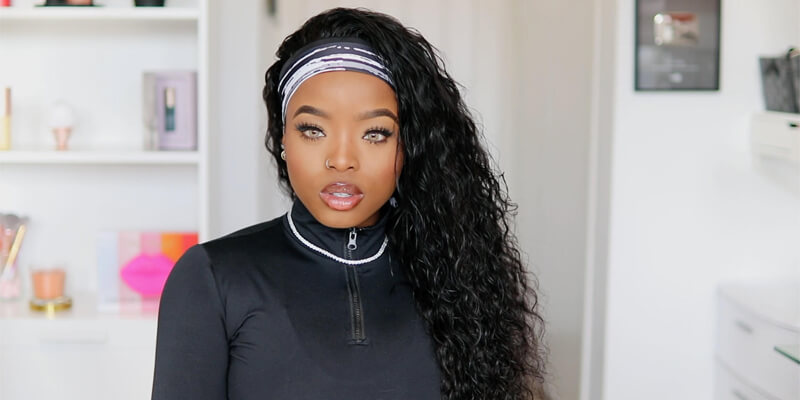 Review:
Perfect wig.
Perfect wig. I love it. It mimics my natural hair perfectly. The curls are perfect. The length is perfect as well.
2.13x4 Curly Hair Honey Blonde Ombre Color Highlight Lace Front Wigs
Honey Blonde Highlight Pre Plucked 13x4 Lace Front Wigs Ombre Color Long Curly Human Hair Wigs.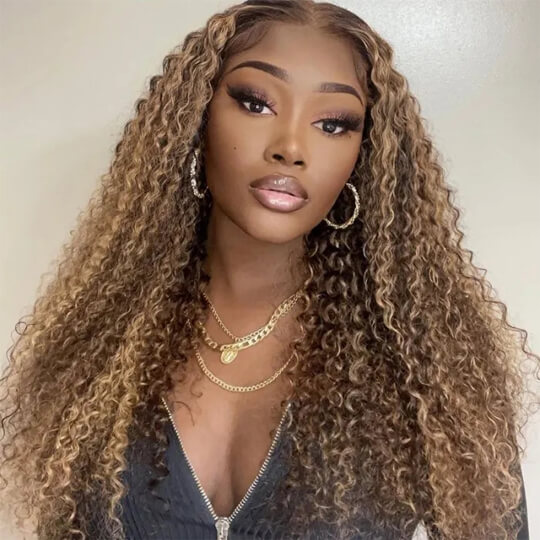 Review:
Didn't want to take it off.
The color and curl pattern is perfect for me. I don't have any issues with shedding. The seller had pretty good communication, I would definitely purchase again. absolutely love this hair, it's soft, long, beautiful shine, nice ends, and it doesn't shed!!!! Amazing!
3. Body Wave Ginger Wig Lace Part Wig
Julia Body Wave Burnt Orange Fall Color Ginger Wigs 4*4*0.75 Middle Part Hand-Tied Lace Part Wigs With Natural Hairline 150% Density.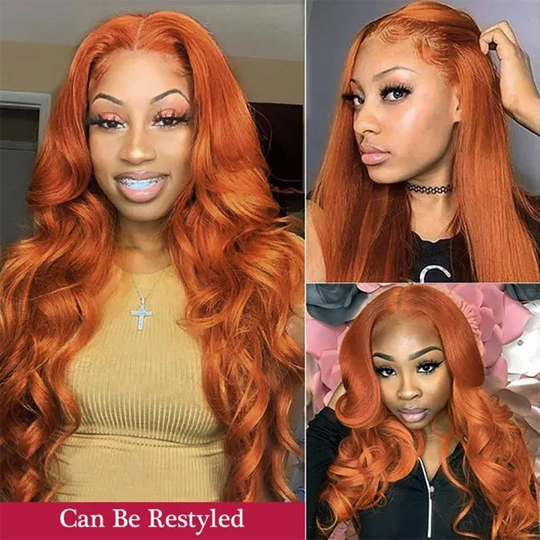 Review:
The hair is super soft and silky.
The curl pattern is very nice and the lace can blend with any skin tone! The hair is also easy to style and has volume yet but it's not heavy on my head!! It's very full from the root to the ends. Overall, the hair is worth it and the quality is wonderful.
4. Brown Color With Blonde Highlights T Part Body Wave Wig
Julia Highlight Body Wave Wig Brown Piano Color Lace Part Wig 13x5x0.5 Middle Part Human Hair Wigs.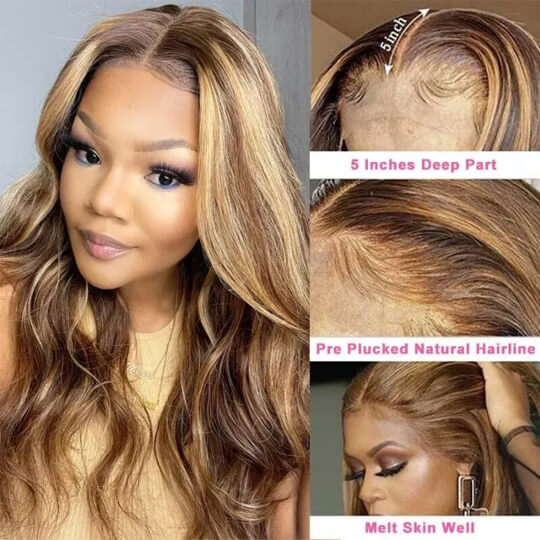 Review:
This hair is BETTER THAN I EXPECTED!!!
This hair is BETTER THAN I EXPECTED!!! 13x4 180% density, 20 inches, I ordered this hair because one of my clients had it and it was so cute on her. I knew I had to get it. I love the highlights, the hair is so soft and bouncy. It's literally immaculate.
I wish the lace wasn't already brown, it's kinda weird but it worked really well for me. My hairstylist just bleached my knots and I think she plucked some more, she didn't have to tint the lace or put makeup on the part, just on my wig cap. It's definitely a frontal wig, keyword lace front lol. I had a moment y'all. Anywho, I ordered some bundles from Julia in 2017 and they lasted a long time so I knew I could trust them. I'm very happy their quality hasn't decreased.
5.99J Burgundy Wigs Pre Plucked Transparent Middle Lace Part Straight Wig
Julia 14-26 Inch Long 99J Burgundy Colored Human Hair Lace Wigs Middle Part Hand-Tied Lace Straight Hair Wigs With Natural Hairline 150% Density.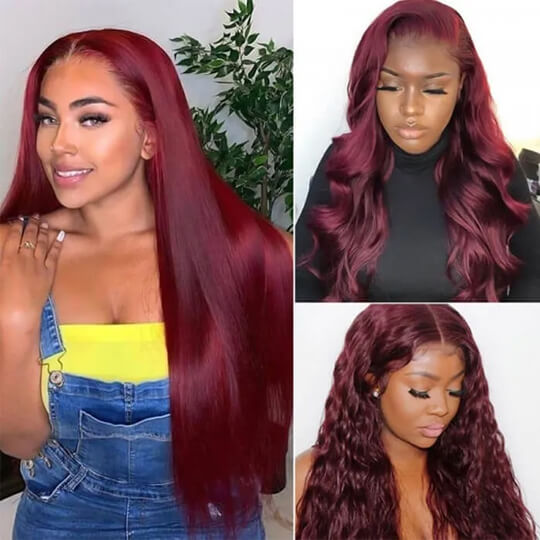 Review:
I am very very happy with my wig.
I am very very happy with my wig, although very limited lace space, the hair was true to length, Maybe 5 days after it was ordered it got here. Overall nice wig, Thank You!!
To be the brightest star and queen at the Halloween Party, Come To Julia Hair Mall, Fashion Girls!