X Tips for Choosing The Right Halloween Costume Wig - 2020 Guide
Oct.06,2020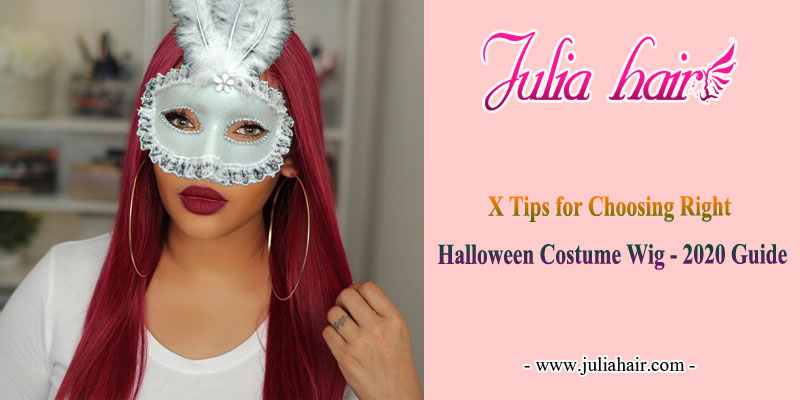 September came to its end, and since the start of October, people are getting ready for Halloween, even though it's at the end of the month. So, it's expected that most of us are focused on planning the perfect festive outfit, which also includes a costume human hair wig, especially when you want to change the whole appearance.
Sometimes, these hair additions come together with the outfit, but sometimes you can buy them separately if you want to make the whole look more appealing.
A good hair wig can make you look great, no matter your mask. You can be a witch or some kind of scary thing, but the quality of your mask is very important, so you can look nice that evening, without worrying too much that your costume is ruined.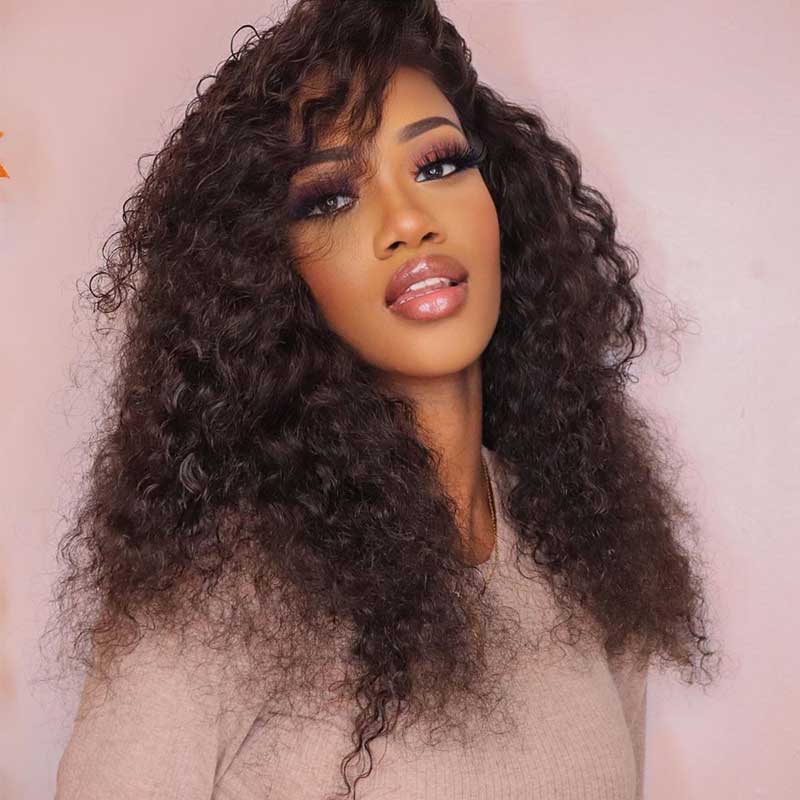 Maybe you think that choosing this wig is not a crucial part of your masking that needs a whole article dedicated to it, but we will mention a few important tricks on how to choose the right one for you, so you can have an unforgettable Halloween evening with cheap human hair wigs.
1. Recognize the basic types
Wigs are some kind of cap with a lot of hair on it, so it can be used to improve the general appearance, to cover the spots that make the person insecure about their hair, or a safe way to try some new hairstyle without treating your natural hair. They can be made of synthetic or natural hair.
The base can be made of silicon or some textile that takes the role of a scalp. Sometimes it's separated in sections, but more often it's one piece that you need to put on your head, practically stick to it, and then wear it. All of these factors may affect the price too.
So, you need to be clear with yourself and decide if you would use it just for carnivals and festive season, or you want to use it for different purposes, including more formal events, when you just want to look different.
For example, full lace wigs are expensive, because they look almost the same as the natural human hair, and you can look for them on juliahair.com, to see what we are talking about.
The base is breathable and comfortable, and you wouldn't even feel like you are wearing it. On the other side are monofilament wigs, that are easier to be manufactured, and with that, a lot cheaper, and easily detectable if you wear them.
2. Is it worth paying that money?
When it comes to events like Halloween, you shouldn't spend a lot of money to wear a natural-looking hair extension or wig, because the point is to look messy and funny, with a combination of different vibrant colors.
You don't want to wear an expensive piece, that can easily be burned, or torn between the kids who will try to "fight" for more candies. Our recommendation is to look for a cheap option when it comes to carnivals and festive events because when a lot of people are in one place, there is always a risk that your expensive wig will be ruined.
Even the cheap human hair wigs from smaller online shops will do the "trick or treat" for you. Headband wigs human hair, half wigs, and cap wigs are not expensive as the full lace wigs, customer who want to have a good quality hair wig but affordable price can choose these new arrival natural wigs.
3. Stylizing it and maintain a good condition
You don't want your wig to look like a couple of dreads, and you must take appropriate care of it. That means you need to use special combs, shampoos, and non-heat curlers or straighteners.
You shouldn't forget that even the natural hair wigs are more prone to heat damage because there are no natural oils to cover the hair and protect it from the climate changes, wind, sun, and other weather conditions. It's an investment, not a toy, and you should be ready that the maintenance would be heavy on your budget.
Many people think that owning one is just putting it on the head with a few pins, and nothing else, and they are surprised to hear that they must take care of it.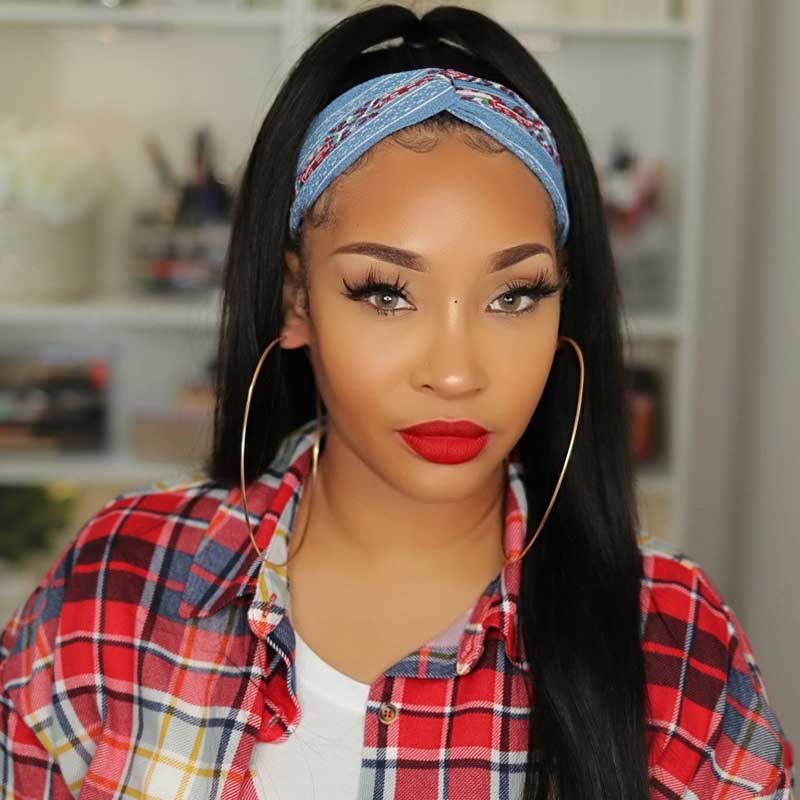 4. It should be suitable for your costume
Match the wig with your costume, because it should be authentic, and of course, scary, knowing that you will use it on Halloween. Your choice depends on the effect you want to accomplish with your mask.
You can be a messy witch with a bunch of hairs on her head, or you can choose the more elegant and stylish option because as we know, everything is allowed that evening. Just try to match it with the sew in hair, because no one believes that a scary witch will wear a glamorous hairstyle, and vice versa.
And remember, Halloween is for having fun. You don't need to put in too much effort so you can look stylish or scary. Just wear a costume that makes you feel comfortable.
5. How to wear it?
Almost every wig comes with a lot of U-shaped bobby pins, that will assure you it's put on your head properly. But, our advice is not to wear it too long, and never go sleeping with it, no matter how tired you are.
One of the reasons is that the base is made of synthetic materials that may stop your skin from breathing properly, and you don't want that to happen while you sleep.
So, it's always better to remove it after the wearing, put it on the head-shaped stand, comb it if necessary, and go sleeping without it on your head.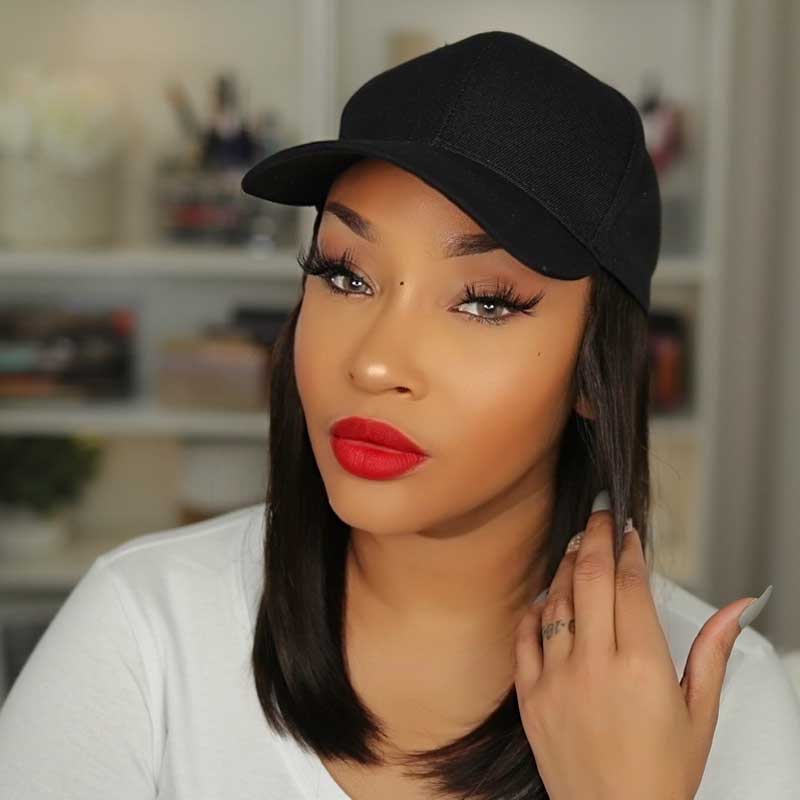 If you don't like the idea of wearing a hair addition like this, you can always go with your natural hair, by stylizing it properly, or you may want to choose some other costume that doesn't require huge changes in your hairstyle.
But, the most important thing about Halloween and the whole autumn is to have fun. Knowing the current situation, we will recommend you avoid group events, so you won't put yourself at risk of getting infected with the corona-virus. Just follow the WHO's recommendations, and take care of yourself and everyone else around you with that.
Women's Halloween Wigs On Sale In Julia 2020:
Up to 30% Off For Headband Wigs & Hat Wigs
Extra 10$ Off On Prime Day Friday & Thursday
Surprise More Free Gifts On Halloween Sale!