Warm Hair Colors ---- Cold Weather Trends
Nov.03,2022
As the cold winter approaches, warm hair colors are gaining more and more popularity. It is popular not only because it adds a touch of warmth to the cold weather but also because of warm hair colors' high value. Here is an introduction to warm hair colors.
What Are Warm Hair Colors?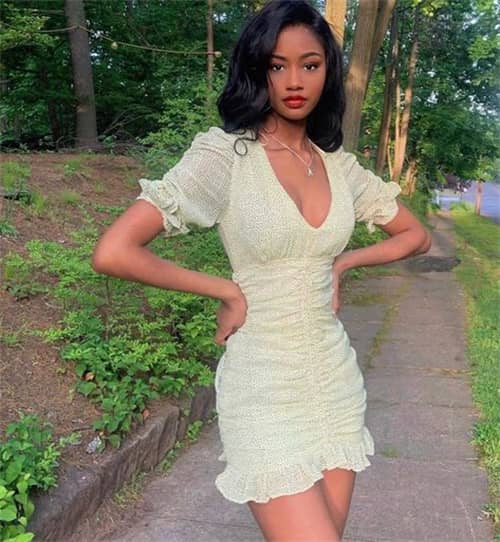 Warm hair colors use warm tones such as gold, yellow, copper, orange, and red to create vibrant shades of golden brown and bright copper. Warm tones are great for adding warmth and color to the complexion.
Warm tones are often emphasized when the hair is lightened, and excessive tones are often referred to as "brassiness." However, it is important not to confuse the two: brassiness is the result of unwelcome red and yellow tones, while warmth is created by subtly contrasting red and blonde tones with cooler tones in the hair to create a reflective, glowing effect.
Warm Vs. Cool Hair Colors: What's The Difference?
Warm hair colors are dominated by red, orange, and yellow pigments, while cool hair colors are dominated by blue, green, and purple pigments. Therefore, creating the perfect warm or cool hair color relies on skillfully balancing the spectrum of red, orange, yellow, blue, green, and purple shades to achieve the desired effect.
Warm hair colors use gold, orange, and red tones to add warmth to the complexion. Cool hair colors use ash, iridescent and matte tones to cool the complexion. Cool tones are a great choice for clients who want to cool their complexion by eliminating redness.
Knowing the difference between warm and cool hair colors makes it easier for you to better choose your favorite wig color. Here are a few wigs in different warm shades for you.
6 Warm Colors Wigs
1. 613 Blonde Straight Wig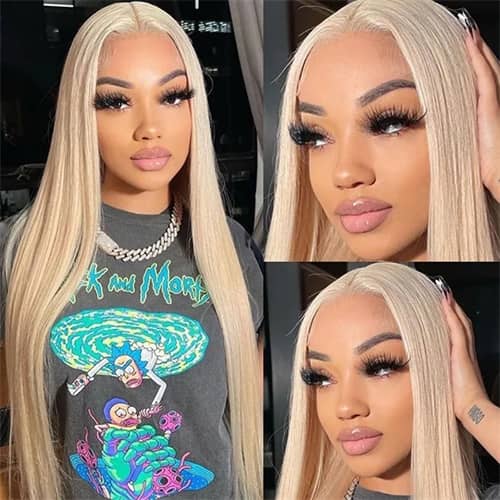 613 Blonde is enough to add a lot of light to your face and warm your features. More neutral blonde hair requires less maintenance than cooler tones. Natural hair color for Nordic natives, blonde is one of the most popular hairstyles and is very popular in many fashion circles. This wig is made of human hair. Human hair wigs help create a more natural look.
2. Ombre Highlight Jerry Curly Wig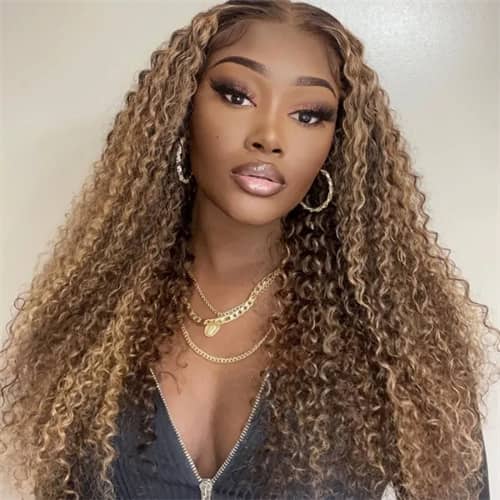 Jennifer Aniston's hair color that took the world by storm on "Old Friends" is back and better than ever. Choose facial framing highlights, thick balayage, or through-body ribbons to give your hair a handmade honey color and enhance your complexion.
Honey-colored highlights can further illuminate your complexion. The right color combination and application will give you a warm summer glow on cold winter days. Facial frame highlights will also highlight your eyes and facial features to keep you looking your best.
3. Reddish Brown Curly Wig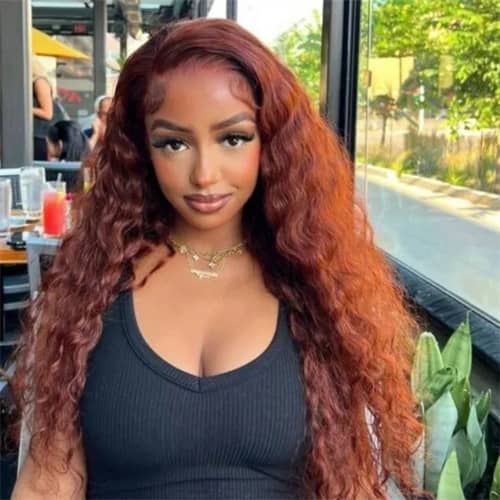 Red adds a hot vibe to winter for once. Red looks very sexy on women. I am sure that wearing this wig with the right makeup will attract a lot of attention
What you see in the picture is what you receive. With colored wigs, no color difference is the most important consideration. Many customers are unhappy with their wig purchases because the color is not the same as in the picture. The two are in stark contrast and color control is not an easy task. JuliaHair's wig color is more stunning than the picture.
4. Ginger Body Wave Wig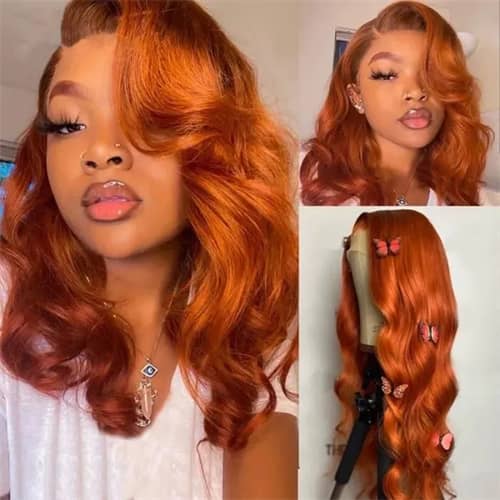 Rich color combinations of various shades of warm colors and reds will continue to be popular this winter. Ginger is like the color of maple leaves in early fall and will perfectly match your natural undertones while also making you feel fresh.
Ginger wigs offer the same look and feel as real hair to help the wearer look like they are most stylish. They have a high-quality attachment to ensure a seamless experience. Ginger wigs are designed to provide a comfortable and natural experience with a voluminous look
The combination of Ginger and Body Wave is perfect in terms of creating a popular look that is beautiful, comfortable, and a favorite of everyone in the office. It's very easy to care for. No need to fuss with the look. Just put it on, and you'll have a gorgeous look in a flash!
5. Blonde Ombre Dark Roots Wig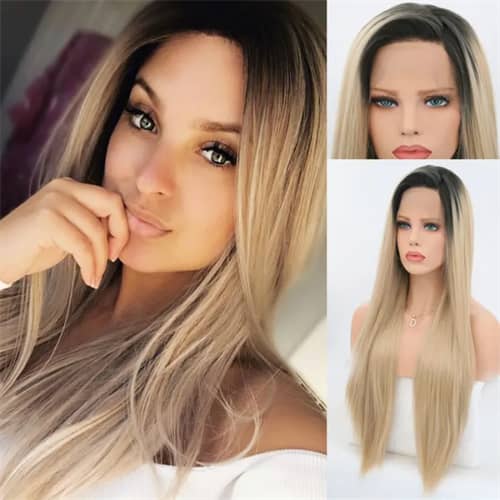 The darker roots contrast with the lighter strands to add more dimension to your look. The color difference is entirely up to you and can be as vivid or mild as you like. Another benefit of wearing a darker root wig is the natural touch with a deeper root shade.
The darker roots help create the illusion of hair growing out of the scalp. Darker roots look seamless, natural, and beautiful on almost any facial shape or skin tone. blonde ombre adds a warm touch to winter.
Conclusion
If you are thinking of choosing warm colors lately, you can fully consider the analysis we gave above. We hope it will be helpful to you. Please comment in the comment section if you have any different opinions or additions.