Julia Top Selling Human Hair Wigs Reviews From Real Customers
Jul.20,2021
Human hair wigs are very important for black women. Best human hair wigs are recommended for women who have experience wearing wigs and enjoy the styling versatility they allow. Human hair wigs provide a highly natural look and a silky feel and typically come in a basic style.
There are so many hair vendors for your choice. Do you know which store has the best hair quality at wholesale price? Do you know how to choose suitable hair wigs for yourself? Not quite sure which wig to choose when shopping for a hair wig?
The availability of an ocean of styles, brands, colors, types, etc makes the selection process confusing. Here is an analysis of human hair wigs reviews that will help you make the best purchase. Today, we will show you our real reviews from our real customers about the top-selling human hair wigs.
The Real Reviews From Julia's Real Customers
1.Human Hair Headband Wigs Water Wave Wigs For Women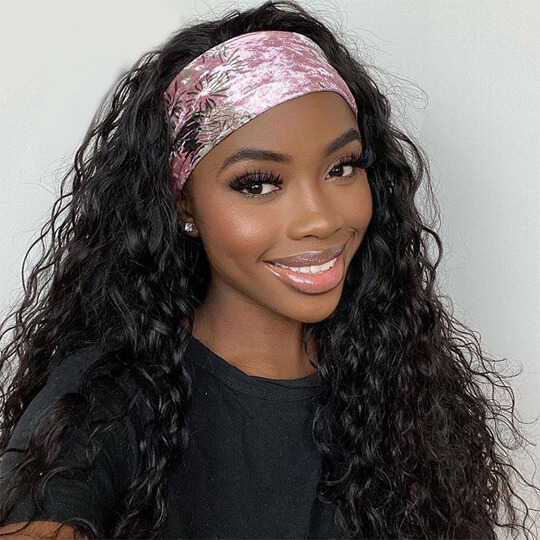 Hair is nice
Thank you, thank you, thank you!!! I'm delighted! This is wonderful! I really liked the hair, long, thick, silk and soft! Thank you separately to the seller, very attentive, responsive and kept in touch all the time! -@A********m
Most natural wig.
This is now my favorite wig it's so soft and I got so many headbands for it. I got you so close pics of the curl this is the most natural wig I own. I get a lot of compliments on it. -@P*****r
I love this product!
I definitely feel like this headband wig is the best wig Ever. It is so comfortable and the wig size is great for my head. I posted the pictures.I like how you can do all kinds of style. I appreciate that part of the versatile of the headband wigs. -@E***********n
2.HD Lace Wigs 5x5 Inches Lace Closure Curly Wave Hair Wigs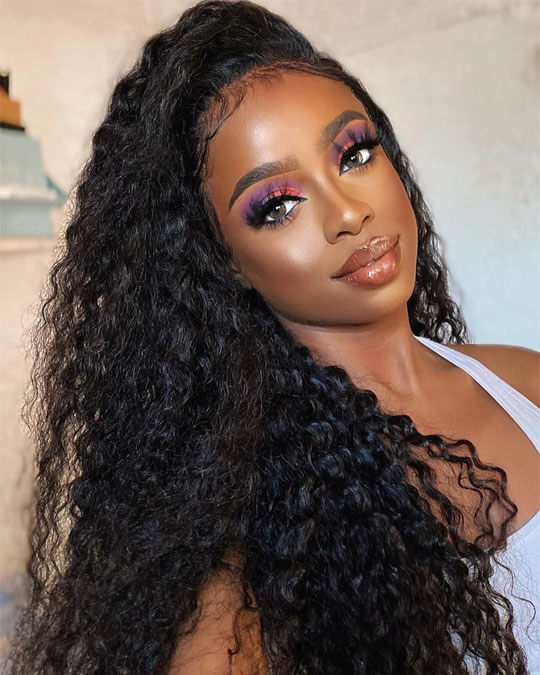 This wig is really great quality hair!
This wig is really great quality hair! The lace melted so good into my skin, the hair is so soft, I could definitely tell this wig is going to last a long time. -@B****r
I am pretty impressed
I must say, I am pretty impressed. This unit came in a timely manner, it didn't have a smell at all. The curls hold very well. Dry or wet this unit is a statement. The seller was polite and professional. -@J***j
This hair is amazing.
This hair is amazing. It's soft and full.The texture feel good, no shedding and the curl pattern easy to manage.It's well worth the money. I will continue to purchase from this company. That you for my wig!!!! -@B****r
3.Curly13x4 Lace Front Human Hair Wigs With Pre Plucked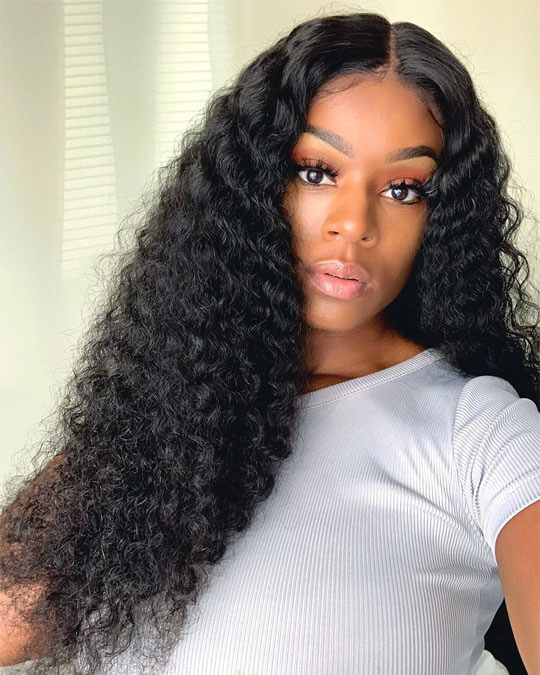 I was amazed by the hair quality
I was amazed by the hair quality. It felt very silky and soft. It holds the fabulous bouncy curls & has a beautiful luster. The wig came with preplucked, the hairline looks so natural on me. The hair length and thickness are perfect, no shedding issue so far. I absolutely love this hair and definitely recommend it! -@B****t
I love it
This hair is amazing super thick just like my natural hair it looks natural and I didn't have to pluck it I love it. -@J***v
The hair is very nice.
the wig is amazing everything was great from the communication with the vendor to fast shipping the wig is soft to touch and true to length no smell no shedding pre plucked hairline Is Prefect Thank You. -@D**i
4.HD Lace Body Wave 5X5 Invisible Lace Closure Wigs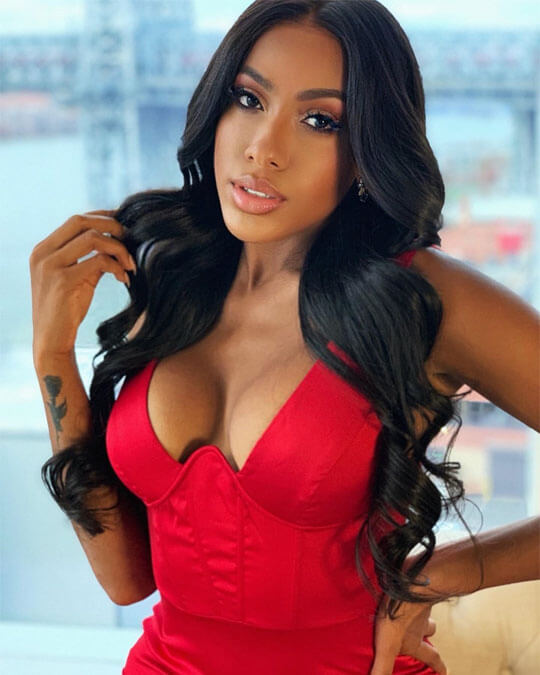 The hair is great quality.
Amazing seller, communicated with me all throughout my buying process and was so lovely. Shipping was quick. It took only 5 days to get here. The hair is really soft, ran my fingers through and no shedding. It's true to length too. I love it! -@C************y
Hair is beautiful and soft.
Hair is beautiful and soft, love the wave pattern. The lace lays really good but does need tint. The seller's communication was great. -@B***y
The hair is so beautiful.
This is my second time purchasing hair from them and I am beyond happy. I got HD 5x5 lace. The hair is amazing, wash, condition, and style. I curl it once a week, the curls look better the older they get. I only order hair here. Also very speedy delivery love and I just ordered another one. -@L*************r
5.13x4 Curly Hair Honey Blonde Ombre Color Highlight 150% Lace Front Human Hair Wigs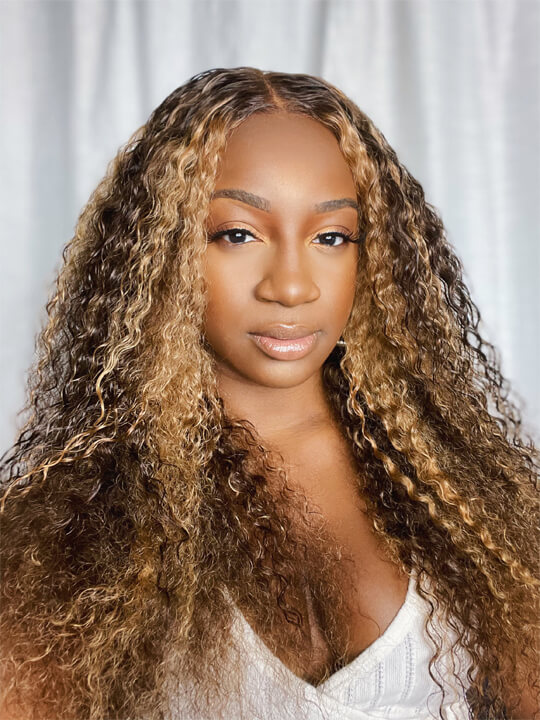 I must say im satisfied with my purchase.
This was my very first time ordering anything off Julia hair & I must say I'm satisfied with my purchase. The seller contacted me throughout the process. The wig was just as in the description No Smell just soft. The knots were perfect for bleaching. Thank you again!! -@C********a
The hair is definitely true to length and density
This wig was exactly as described! The hair is definitely true to length and density. It also was very soft and didn't come with a strong smell. The wig came very fast and efficiently. -@M**********s
This wig is just amazing
This wig is just amazing, from the texture to the length, the density it's worth it. The hair is exactly what I expected, the color and style are very satisfactory. order from them you won't regret it. their communication is exceptional, they keep me updated till the end. -@I*************e
6.Body Wave Brown Balayage Highlight FB30 13*5*0.75 T Part Human Hair Wigs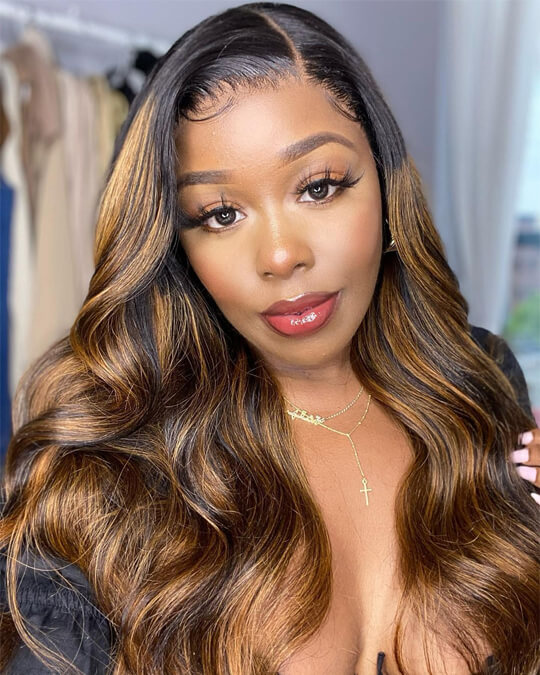 Have a very good service.
Have a very good customer service team! The product was great and came quicker than expected!! The quality of the hair as well is really good and super soft. -@N****b
The hair is perfect.
Love this hair!I am so impressed with the world-class customer service from this seller. -@T*****y
The texture is very very soft.
I love this unit. The texture is very very soft. And the body wave texture is amazing. The curls even after having washed bounce back immediately. I'd definitely repurchase. I also reviewed it on youtube. -@J********y
7.Body Wave Headband Wigs Glueless Brazilian Human Hair Wigs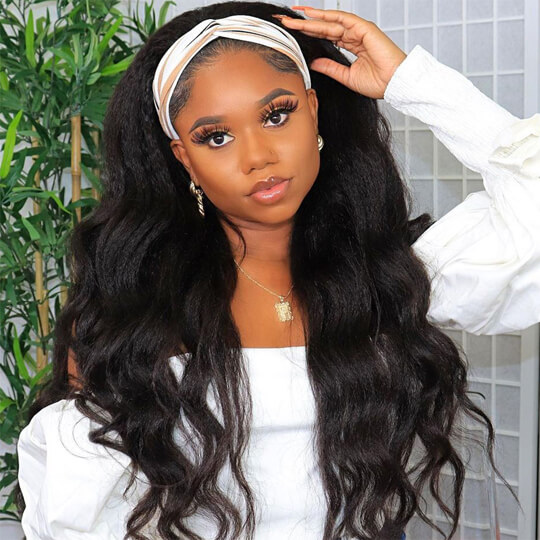 I'm so in love with this hair
The hair when you get it is BEAUTIFUL! It's EXTREMELY soft and has no smells and easy to manage. The hair texture holds well and no shedding, no tangling. Very Good quality, I am in love with the wig. Seller communication was great! I'm receiving so many compliments. -@J********t
5 mins wig
This is one of the quickest hairstyles there is. Takes about 5 mins or less to apply. You can pull your hair back into a ponytail, pin it, or even braid your hair. Then just slide in the combs from the wig and secure the Velcro head hand and you are done. -@L****u
loving this wig
love love love this wig. the wave pattern is soo pretty and flows so nicely. the headbands and extra gifts in the box were super cute. great customer service also and hair arrived in 3 days. will be ordering again! -@K********d
These reviews are all from our honest clients. They all love our human hair wigs and have a good purchase and you can according to the good customer reviews to buy the best quality human hair wigs you love with a big discount and you can buy now pay later with quadpay and PayPal.